Infosys Q3 results: Profit increases 13% year-over-year to Rs. 6,586cr
Infosys Q3 results: Profit increases 13% year-over-year to Rs. 6,586cr
Jan 13, 2023, 02:43 pm
2 min read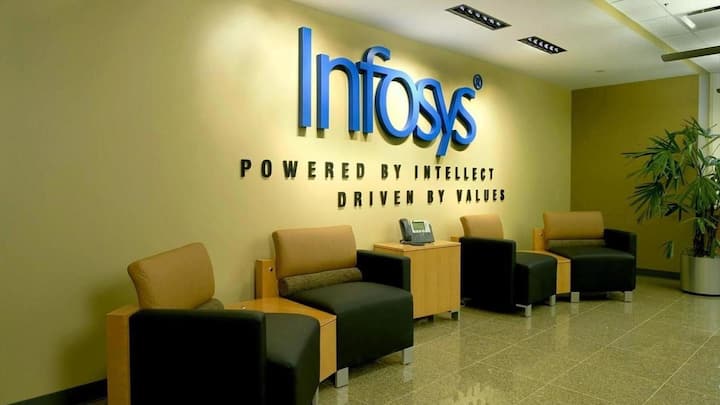 Infosys has announced its financial results for the current fiscal year's third quarter. The company's consolidated net profit saw a 12.68% increase year-on-year to Rs. 6,586 crore in the quarter that ended December 31, 2022. Last year in the same quarter, the IT and software firm recorded a profit of Rs. 5,822 crore.
The company recorded income of Rs. 39,087 crore in Q3
Infosys recorded a total income of Rs. 39,087 crore, including Rs. 38,318 crore from net sales and Rs. 769 crore from other incomes. The consolidated income is Rs. 1,965 crore more than the previous quarter and Rs. 6,708 crore more than the same period last year. The Q3 expenditure was Rs. 30,156 crore, which included Rs. 20,272 crore for employee benefits.
EBITDA is up by 13.3% from last December
Earnings before interest, taxes, depreciation, and amortization (EBITDA) is a good indicator of a company's financial performance and is used to compare profitability among companies. In December 2022, Infosys' EBITDA was calculated at Rs. 12,481 crore, a 13.3% jump from Rs. 11,016 crore year-over-year.
EPS has improved compared to last year
Another metric that measures a company's profitability is earnings per share (EPS), which is determined by dividing net income by outstanding shares of its common stock. In this quarter, Infosys' EPS has climbed to Rs. 15.72 from Rs. 13.86 year-over-year. In the previous quarter of the current financial year, the EPS stood at Rs. 14.35.
How has the stock performed over the last year?
Infosys hit its 52-week high of Rs. 1,953.70 on January 17, 2022, and a 52-week low of Rs. 1,355.50 on September 26, 2022. Yesterday, the stock closed 35.90 points higher at Rs. 1,516.45 a piece. Last month, it returned -1.94%, and over the last 12 months, it had a return of -21.7%.
A look at Infosys' key Trailing 12 Months metrics
Trailing 12 months (TTM) is a financial term that refers to the company's data from the past 12 consecutive months. TTM values are produced for a variety of metrics. Looking at Infosys' data, its EPS (TTM) is 53.57, Price Earnings (PE) is 27.64, Price to Book Value (PB) is 8.46, and Return on Equity (ROE) is 30.6.
How has Infosys performed in comparison to its peers?
In Q3 2022, while TCS made a total income of Rs. 49,275 crore and profit after tax (PAT) of Rs. 10,659 crore, Infosys recorded a total income of Rs. 32,389 crore and PAT of Rs. 6,210 crore. In Q2, income of Wipro and HCL was Rs. 16,941.8 crore and Rs. 11,424 crore, respectively. Their PAT was Rs. 2,282.9 crore and Rs. 2,741 crore, respectively.