Ola fires 200 employees as part of a restructuring exercise
Ola fires 200 employees as part of a restructuring exercise
Jan 13, 2023, 01:20 pm
2 min read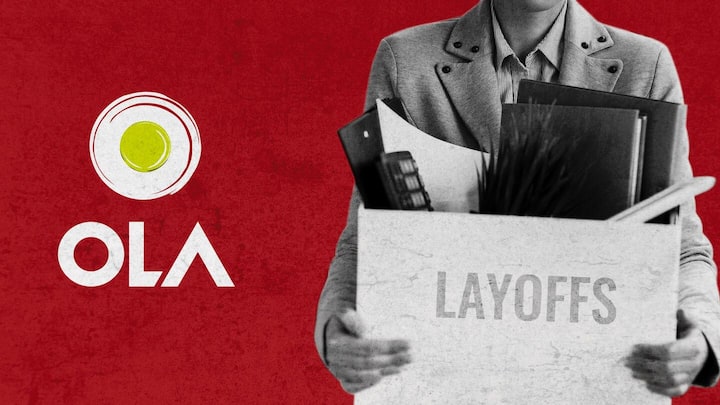 Bengaluru-based ride-sharing company Ola is the latest to be hit by the layoff bug. Per Inc42, the company has laid off around 200 employees from some of its verticals. Ola is yet to confirm the number of staffers that have been axed. Last year, the SoftBank-backed firm had rescinded its plan to fire employees.
Why does this story matter?
Start-ups around the world are dealing with a hostile economy. To make sure that they don't perish due to the headwinds, they need to allocate resources in the most optimal way possible.
This, as we have seen many times recently, inevitably results in layoffs. It seems that no one, even the most successful of companies, is safe from this.
Axed employees belonged to Ola Cabs, Electric, and Financial Services
Ola's decision to lay off employees is part of a restructuring process. The company handed over pink slips to members of the tech and product team. Engineering roles were the worst hit, according to the report. Those who have been let go are from the parent Ola Cabs and its subsidiaries Ola Electric and Ola Financial Services Pvt Ltd.
Eliminated roles are now redundant: Ola
Ola said that the layoffs are part of regular "restructuring exercises to improve efficiencies." The eliminated roles "are now redundant," it added. "We will continue making new hires in engineering and design including senior talent in our key priority areas." The company added that it has plans to ramp up hiring in several verticals.
Ola targeted engineering roles last year too
From the looks of it, Ola's decision to lay off around 200 employees is the continuation of unfinished business from last year. The chief target of last year's layoff plan was engineering roles. The company has been focusing more on non-software engineering domains recently to improve its R&D capabilities. Fired employees were offered severance packages as per their notice period.
The company has ambitious expansion plans 
Firing employees and restructuring certain verticals could be part of the company's expansion roadmap. Last week, Bhavish Aggarwal, Ola's CEO, announced plans to open 100 new Ola Electric experience centers across India by January 26. As of now, the company only has 100 experience centers. Ola also has plans to launch a fleet of 10,000 electric cabs. The premium fleet is currently in pilot.