After adopting 'poison pill,' Twitter re-examining Elon Musk's buyout offer
After adopting 'poison pill,' Twitter re-examining Elon Musk's buyout offer
Apr 25, 2022, 12:55 pm
4 min read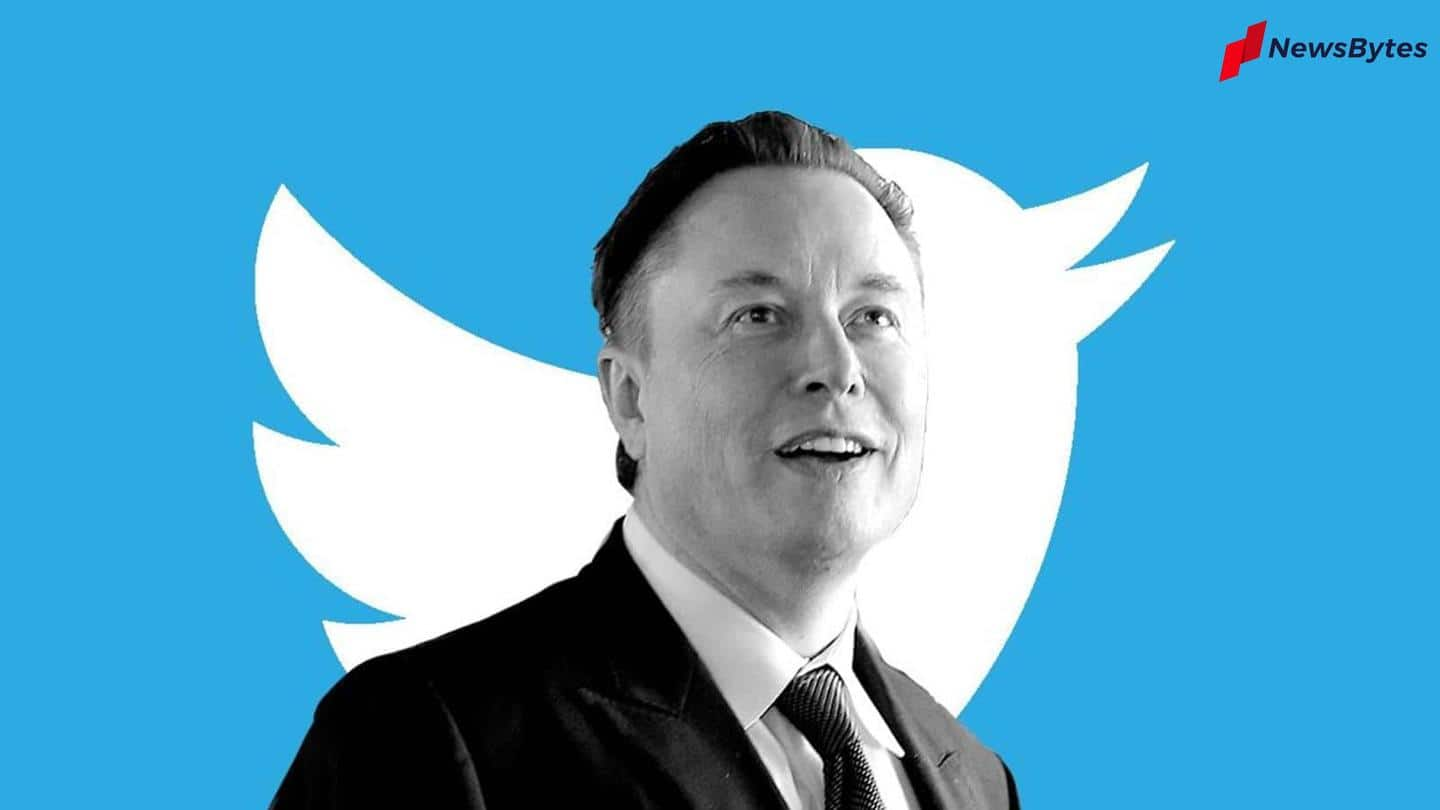 Twitter is re-evaluating Elon Musk's buyout proposal as fresh negotiations between the two camps are underway. The move comes after the Tesla CEO said that he had secured $46.5 billion in financing and was considering making a tender offer. Twitter's turnabout on the buyout plan is reportedly a result of Musk's private meetings with several shareholders of the company on Friday.
Why does this story matter?
Musk's offer values Twitter at roughly $43 billion, which is a much better number than the tech company's current valuation of around $37 billion.
But some of the bigger stakeholders feel Twitter can give them better profits going forward and hence want Musk to reconsider his bid and raise the offer.
The negotiations are underway and we should expect something in the coming days.
Twitter v/s Elon Musk: The story so far
Earlier this month, Musk bought 9.2% stake in Twitter for about $3 billion and was slated to join the company's board. Later, he denied joining the board and instead offered to buy Twitter in its entirety for $54.2 per share, valuing the micro-blogging platform at $43 billion. Twitter's board didn't accept the offer and instead adopted a 'poison pill' strategy to prevent hostile takeover.
Why is Twitter re-evaluating Musk's offer?
Twitter's board of directors recently adopted the 'poison pill' strategy that would make it harder for Musk to buy more stake in the company via the stock market. But now, after some shareholders privately met Musk last week, there is growing consensus among top stakeholders that Twitter should not let the opportunity for a deal slip away.
Negotiations are on to secure a better deal
According to Reuters, Musk's insistence that his buyout bid for Twitter is "best and final" has "emerged as a hurdle in the deal negotiations." Twitter is in talks with Musk to "gather more information on his ability to complete the deal, and potentially get better terms." It may explore a sale to pressurize Musk to increase his bid but nothing has been decided yet.
Twitter is also looking at some regulatory concerns
Musk has a habit of finding himself into legal troubles and Twitter is well aware of that. Alongside negotiating the buyout proposal, the micro-blogging platform is learning about any active investigations into Musk that may sour the deal. Twitter operates in several countries and it is also checking if regulators in any of the foreign markets would object to Musk owning the company.
In comparison to Musk's offer of $54.2 per share, big shareholders expect $60 or up per share. At the time of writing, Twitter's shares were up 3.95% at $48.93. "I don't believe that the proposed offer by Elon Musk comes close to the intrinsic value of Twitter given its growth prospects," Saudi Prince Alwaleed bin Talal, a Twitter shareholder, had tweeted on April 14.
But smaller funds and short-term investors prefer Musk's offer
Some hedge funds and smaller investors want Twitter to accept Musk's offer. "I would say, take the $54.20 a share and be done with it," Sahm Adrangi, portfolio manager at Kerrisdale Capital Management that owns 0.15% (1.13 million shares) of Twitter, told Reuters. Given the economic slowdown, many fear that Twitter will not be able to increase its value in the short term.
What's next in this unending saga of Musk v/s Twitter?
Twitter could make an announcement on the matter in the coming days. But if the talks fail, we may see Musk deploy the tender offer, meaning he would bypass the board and approach the shareholders directly. In the past few weeks, Twitter's retail investor base has increased by around 2%, and Musk could rally his multi-million followers to support his bid and become shareholders.
Twitter is also ready to swallow the 'poison pill'
With the 'poison pill' strategy, Twitter's board has the right to issue more shares at a discounted price to existing investors if Musk's ownership breaches the 15% mark. The board will most likely stipulate who can buy the new discounted shares so as to dilute Musk's holding. The 'poison pill' will thwart the aggressive takeover but it will also affect the company's valuation.