5 Bollywood actors who have faced financial crisis
5 Bollywood actors who have faced financial crisis
Edited by
Shreya Mukherjee
May 17, 2022, 01:43 pm
2 min read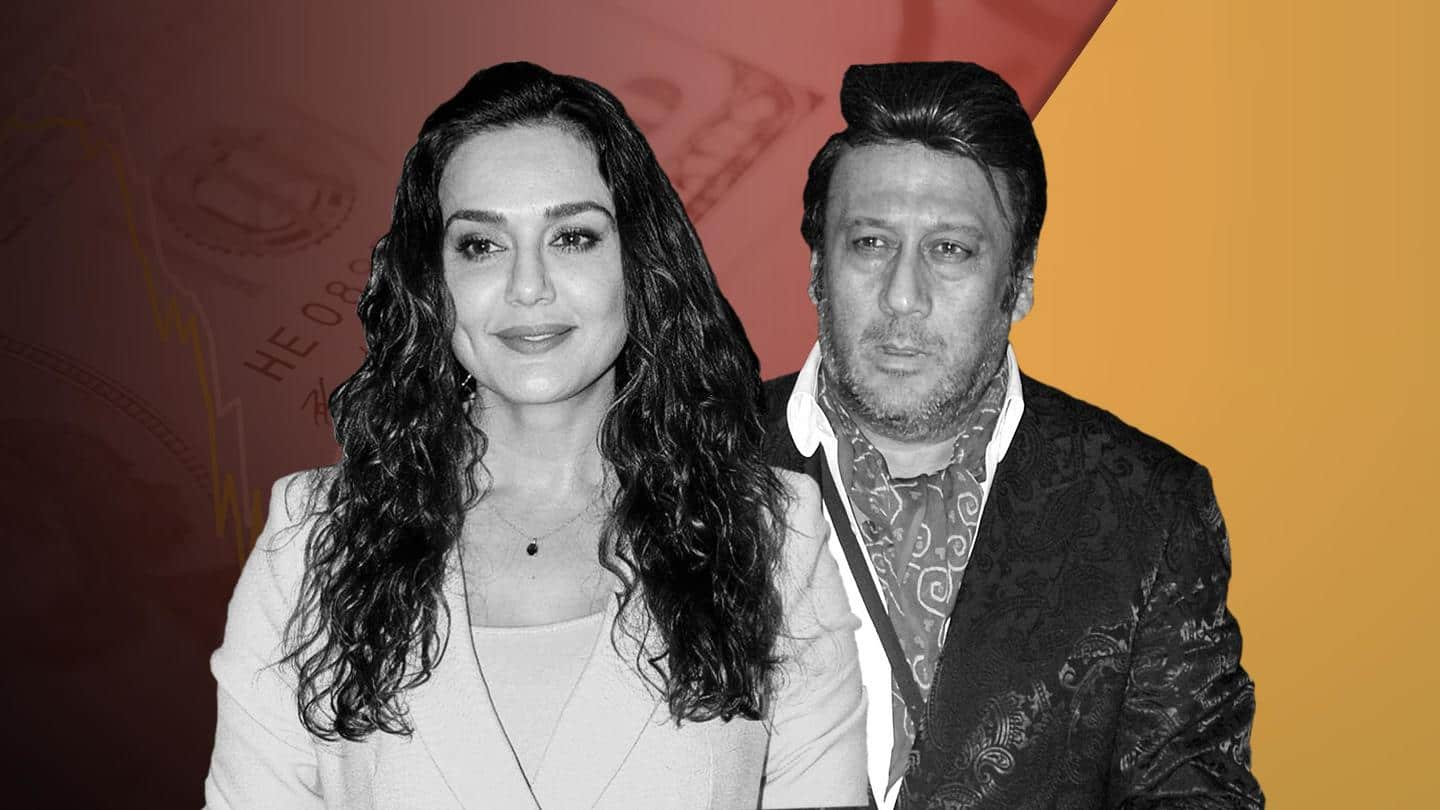 Even the biggest names from Bollywood have found themselves in financial crises once. National Film Award-winning actor Sarika, who has appeared in Modern Love: Mumbai, recently revealed she used to earn mere Rs. 2,000-2,700 from acting in theaters. Thus, she had to return to bigger platforms as "money ran out" during the COVID-19-induced lockdown. Here are five other prominent actors who have suffered financially.
It's a known fact that Bollywood megastar Amitabh Bachchan saw a disastrous turn in 1999 when his Amitabh Bachchan Corporation Ltd (ABCL) ran into losses. Owing to the condition of his production-cum-talent management firm, he was left with "no films, no money, and no company." To revive, Big B personally asked Yash Chopra for work, who gave him Mohabbatein, and the rest is history.
Veteran actor Jackie Shroff had to face difficult times when his 2003 black comedy Boom failed miserably. Co-starring Shroff, the film was produced by his wife, Ayesha. The film was such a debacle that the Shroffs had to sell their furniture and even their Bandra home to pay off their debts. With help from industry friends, however, the family stood back up.
The actor tried her hand at producing films with Ishkq in Paris, which was released in the year 2013. Unfortunately for Preity Zinta, the movie did not fare well and was even called a "super-flop." This movie landed her in a financial crunch. She was caught in huge debts and was reportedly even unable to pay the crew of the film as well.
Next up, we have Raj Kapoor, the "showman" of Bollywood. The filmmaker landed in trouble when his iconic and ambitious project Mera Naam Joker (1970) failed to perform. Kapoor was left nearly bankrupt but his hopes were not shattered. He went on and made Bobby (1973) with his son Rishi Kapoor and the film's success brought the Kapoor clan right back on track.
Actor and filmmaker Rakesh Roshan had to struggle long and hard before tasting success. In fact, there was a time when he couldn't even pay rent. During a past interview, Roshan's son and superstar Hrithik had recalled living with his sister and their mother at her maternal home while Roshan stayed with her mother. As Roshan steered toward direction and production, their condition improved.