'Zack Snyder's Justice League' leaked on torrent sites before release
'Zack Snyder's Justice League' leaked on torrent sites before release
Mar 18, 2021, 08:22 pm
2 min read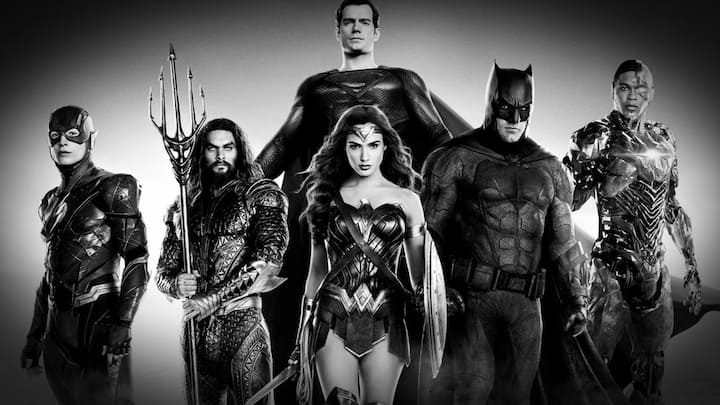 Zack Snyder's Justice League has reportedly been leaked on torrent sites and other file-sharing networks like Telegram. The leak came just hours before the movie's official release on HBO Max and other streaming services like BookMyShow Stream, Google Play that are available in your country. Part of the film accidentally debuted last week, when viewers tried to watch Tom & Jerry on HBO Max.
Many of these files can install virus in your computer
The leaked torrent files range from 400MB-7GB in size and differ in quality. So, it's advisable not to give in to piracy, as many of those files can even install a virus or malware into your computer. This leak is another major blow to the studio, as Warner Bros. spent around $70mn to finish the Snyder Cut, which is higher than many movies' budget.
Early reviews suggest the film has been well received
The noted studio or anyone associated with the project are yet to comment on the leak. Meanwhile, the movie is now officially available in India, across multiple platforms. It got released an hour before US, due to daylight savings. Early reviews for Zack Snyder's Justice League, popularly called Snyder Cut, have come in and the film has been received well by the critics.
'Participating retailers in India: BookMyShow, Hungama Play, iTunes, Tata Sky'
Has 78% approval rating with 140 reviews on Rotten Tomatoes
It currently has an approval rating of 78% with 140 reviews on Rotten Tomatoes. Variety called the four-hour cut "superior to the 2017 theatrical version," which was supported by The Hollywood Reporter and TheWrap. "An undeniably passionate and moving work," said Vulture. However, the movie, which is a mix of original Justice League and unseen Snyder footage, had its share of negative reviews too.
'Justice League' had lots of production difficulties after Snyder quit
To recall, Justice League was marred with production difficulties with Snyder ultimately stepping down as director. Joss Whedon was then hired and the film was extensively re-shot with a more humorous vibe as per the studio's wishes. The film bombed royally. Soon, fans and many from the industry petitioned Warner Bros. for a movie with Snyder's vision, paving way for the just-released Snyder Cut.