AK Antony's son quits Congress citing post on BBC documentary
AK Antony's son quits Congress citing post on BBC documentary
Jan 25, 2023, 12:45 pm
2 min read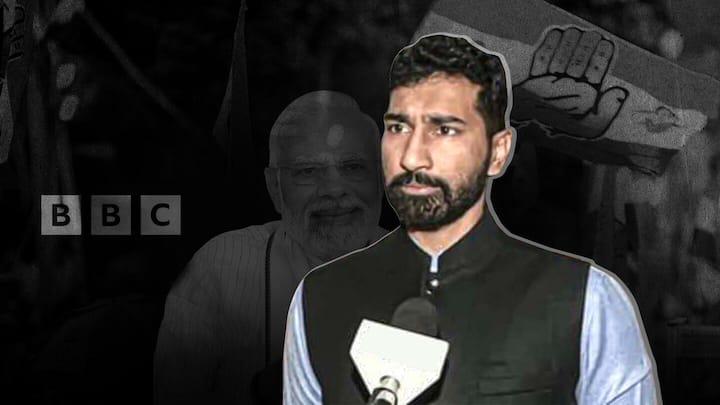 After facing bitter criticism for opposing the BBC documentary on Prime Minister Narendra Modi, Anil K Antony, son of former Union minister and senior Congress leader AK Antony, announced his resignation from the grand old party. He attributed his resignation to threatening calls and hate messages demanding that he "retract a tweet, by those fighting for free speech," referring to the Bharat Jodo Yatra.
Why does this story matter?
The BBC documentary India: The Modi Question investigates Modi's role as the state's chief minister in the 2002 Gujarat riots, which killed over 2,000 people.
The government banned the documentary after its release, citing emergency clauses, and termed it colonial propaganda pushing a "discredited narrative."
The Opposition, including Congress, slammed the government for banning the documentary, alleging "censorship."
You, your colleagues, and the coterie...: Antony
I have resigned from my roles in @incindia @INCKerala.Intolerant calls to retract a tweet,by those fighting for free speech.I refused. @facebook wall of hate/abuses by ones supporting a trek to promote love! Hypocrisy thy name is! Life goes on. Redacted resignation letter below. pic.twitter.com/0i8QpNIoXW

— Anil K Antony (@anilkantony) January 25, 2023
Sycophancy lone criteria for merit: Antony hits out at Congress
In the letter, Anthony lashed out at the senior leadership of Congress, saying that they are "only keen to work with a bunch of sycophants and chamchas," adding that this had become the lone criterion of merit. Antony, the convener of the Congress's social media cell in Kerala, said that he received a barrage of hateful messages in the last 24 hours.
How could BBC documentary threaten India's sovereignty: Shashi Tharoor
Antony thanked the party's state leadership, especially Shashi Tharoor, along with countless party workers. Meanwhile, reacting to Antony's previous statement about undermining India's sovereignty, Tharoor questioned how a documentary could threaten the nation, adding that India is a strong country. He said he hadn't talked to Antony regarding the issue. Anthony said that placing the BBC's views over Indian institutions was a dangerous precedent.
Here's the controversial tweet that Antony refused to take down
Despite large differences with BJP, I think those in 🇮🇳 placing views of BBC, a 🇬🇧 state sponsored channel with a long history of 🇮🇳 prejudices,and of Jack Straw, the brain behind the Iraq war, over 🇮🇳 institutions is setting a dangerous precedence,will undermine our sovereignty.

— Anil K Antony (@anilkantony) January 24, 2023
BJP's Shehzad Poonawalla comes out in Antony's support
BJP spokesperson Shehzad Poonawalla, who switched over from Congress in 2017, targeted the grand old party, saying that nothing had changed. He called it a deja vu moment as he was forced out of the party similar to Antony for speaking against the 'dynasty.' He said Congress has an intolerant mindset, and Rahul Gandhi and his chamchas do this to everyone.