Parakram Diwas 2023: PM to inaugurate Netaji's model
Parakram Diwas 2023: PM to inaugurate Netaji's model
Jan 23, 2023, 11:20 am
2 min read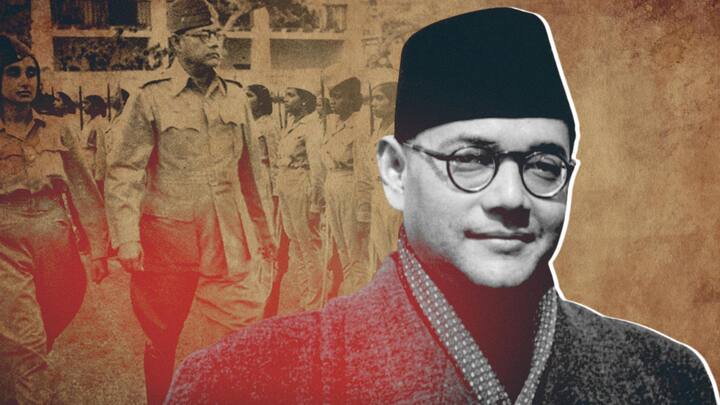 Lovingly called Netaji, Subhash Chandra Bose was an Indian revolutionary who contributed to India's independence movement against British rule. To commemorate his valor, the government declared January 23 as Parakram Diwas back in 2021. As we mark the freedom fighter's 126th birthday today, Prime Minister Narendra Modi is all set to inaugurate a model dedicated to him. Here is everything you should know.
Parakram Diwas instills a sense of patriotism in Indians
Parakram Diwas, which is celebrated every year on Bose's birthday and is also called Bravery Day, instills a sense of patriotism in the hearts of all Indian citizens. The purpose behind this day is to remember, recall, and honor Netaji's undying effort and tremendous contribution in helping India regain its freedom. It spreads the message of bravery, selflessness, and patriotic fervor to everyone.
Some facts about Netaji that you probably didn't know
Netaji was called the "prince among patriots" by the Father of the Nation, Mahatma Gandhi. He had been imprisoned a whopping 11 times from 1921 to 1941. In 1930 he became the Mayor of Calcutta while being imprisoned. He was an excellent student, who despite cracking the Indian Civil Services Exam, resigned from a government post to fight for India.
PM to participate in "a special program" being organized today
Prime Minister Narendra Modi will participate in an event on Parakram Diwas. "Today, on Parakram Diwas, I pay homage to Netaji Subhas Chandra Bose and recall his unparalleled contribution to India's history. He will be remembered for his fierce resistance to colonial rule. Deeply influenced by his thoughts, we are working to realize his vision for India," he tweeted earlier today.
He will inaugurate a model of the proposed Netaji memorial
Besides naming the unnamed island, PM Modi will also virtually inaugurate the proposed memorial of Netaji that will be set up on Ross Island, in Andaman & Nicobar Islands. This island was renamed Netaji Subhash Chandra Bose Dweep back in 2018. PM Modi, along with Members of Parliament and Rajya Sabha will pay homage to the portrait of Netaji Subhash Chandra Bose.