After 26/11, government rejected IAF's proposal to strike Pakistan: Dhanoa
After 26/11, government rejected IAF's proposal to strike Pakistan: Dhanoa
Written by
Siddhant Pandey
Dec 28, 2019, 06:31 pm
3 min read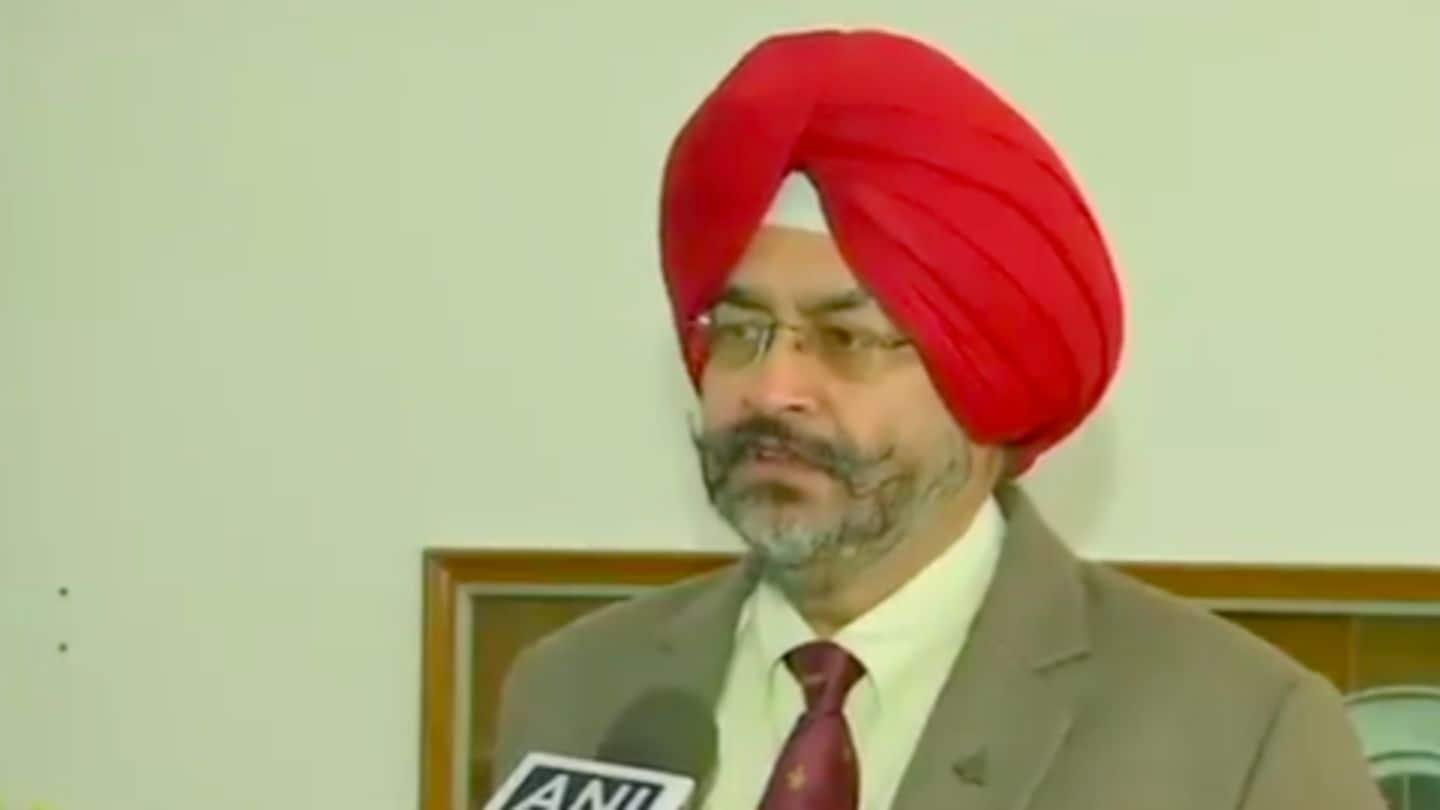 The Indian Air Force's proposal to strike Pakistan had been rejected by the previous governments twice before, revealed former IAF chief Birender Singh Dhanoa on Friday. The Retired Air Chief Marshal made the revelation at the annual Technovanza fest at Mumbai's Veermata Jijabai Technological Institute. The 62-year-old said the government rejected IAF's plan to hit terror camps in Pakistan in 2001 and 2008.
IAF had identified terror camps in Pakistan in 2001: Dhanoa
According to The Times of India, the former IAF chief Dhanoa said that the air force had identified terror camps located in Pakistan and was prepared to strike them, both after the 2001 terror attack on the Indian Parliament in New Delhi and the 26/11 Mumbai terror attacks in 2008. However, both times, the government rejected the IAF's proposal to strike, Dhanoa said.
On Saturday, BS Dhanoa gave a similar interview to ANI
#WATCH Former Air Force Chief Birender Singh Dhanoa speaks to ANI when asked about his earlier statement 'Government rejected Air Force plans to strike Pakistan after Parliament attack, 26/11' pic.twitter.com/sJ8StLk95C

— ANI (@ANI) December 28, 2019
'India was at more advantageous position for strikes earlier'
Speaking to ANI, the former IAF chief said that India had a more advantageous position to conduct strikes in Pakistan in 2001 and 2008 as compared to today. He said India used to have beyond-visual-range (BVR) missiles in the past.
Pakistan will lose its privilege if peace comes, says Dhanoa
At Technovanza, Dhanoa said, "Pakistan owes its exalted position in society to its propagation of threat from India." He said the nation will continue to attack in its bid to initiate "propaganda battles." He also said that Pakistan would "lose several of its privileges" if there was peace, hence, the nation would keep the Kashmir "pot" boiling, but never allow it to boil over.
Dhanoa says IAF prepared to fight swift wars tomorrow
"The IAF has the ability to fight short, swift wars tomorrow, and any future war will be on land, air, sea, and space,'' Dhanoa said at Technovanza, adding that the major challenge is the fact that two of India's neighbors are armed with nuclear weapons.
Here's a brief history of 26/11 and 2001 Parliament attacks
On December 13, 2001, five Lashkar-e-Taiba (LeT) and Jaish-e-Mohammed (JeM) terrorists attacked the Indian Parliament, killing five Delhi Police personnel, a CRPF trooper, two Parliament watch and ward staff, and a gardener. All five terrorists were killed. On November 26, 2008, 10 LeT terrorists conducted a series of coordinated attacks in Mumbai, killing 166 people. Nine of the terrorists were killed.
Tenth 26/11 terrorist, Ajmal Kasab, executed in 2012
The one remaining terrorist, Ajmal Kasab, was caught alive. He was executed in 2012. Separately, the 2001 attacks also left an ANI cameraperson with spinal injuries. He died in 2003 after falling from his wheelchair at his home.