J&K: School teacher shot dead by terrorists in Kulgam
J&K: School teacher shot dead by terrorists in Kulgam
May 31, 2022, 11:33 am
3 min read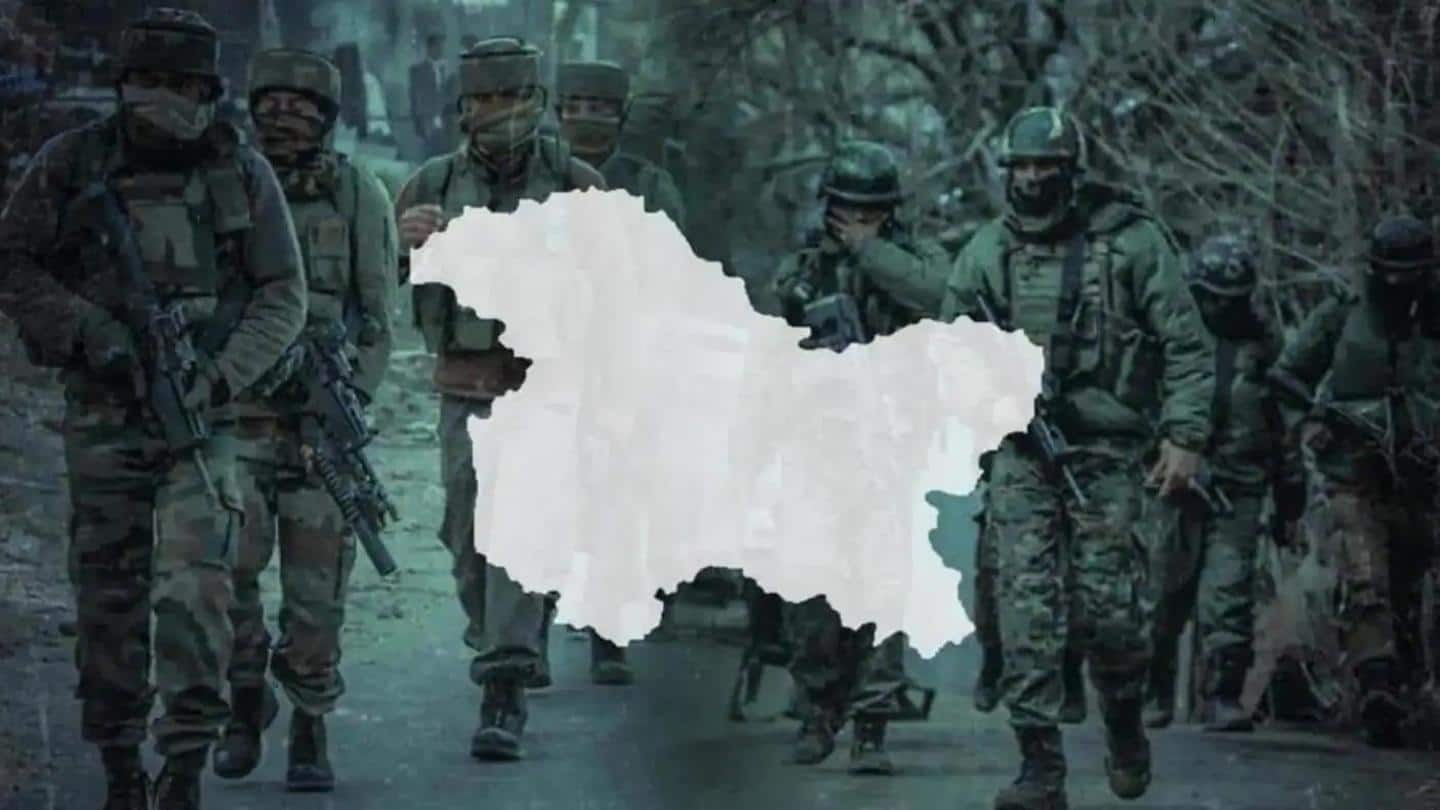 In yet another targeted attack in the Kashmir Valley, a school teacher who was shot at by terrorists in Jammu and Kashmir's Kulgam died of gunshot wounds on Tuesday. The deceased was reportedly identified as Rajini Bhalla, a Kashmiri Pandit. This follows a string of attacks on non-locals in Kashmir and weeks after the murder of another Kashmiri Pandit, Rahul Bhat, sparked widespread protests.
Why does this story matter?
Bhalla is the second Kashmiri Pandit to be killed in the Kashmir Valley in May. To recall, Bhat was shot dead in Budgam on May 12.
The teacher's killing is reportedly the fourth attack against the Kashmiri Pandits in Kashmir this year.
Notably, the targeted killings are occurring just weeks before the Amarnath Yatra, which begins on June 30 in the south Kashmir Himalayas.
Kashmir Zone Police confirmed the attack
Confirming the attack, the Kashmir Zone Police earlier tweeted, "Terrorists fired upon a woman teacher at High School Gopalpora area of Kulgam." "In this terror incident, she received critical gunshot injuries," it wrote, adding that she was being taken to a nearby hospital. But she reportedly succumbed to her injuries at the hospital later. The area was also cordoned off, said the police.
Bhalla was a Jammu resident; terrorists to be eliminated soon
Bhalla hailed from Jammu's Samba district, the police said, adding the terrorists involved will be identified and eliminated as soon as possible. "Injured lady teacher, a Hindu, and resident of Samba (Jammu division), succumbed to her injuries. Terrorists involved in this gruesome terror crime will be soon identified and neutralized," the Kashmir Zone Police tweeted later, providing an update on the matter.
Mufti attacks Centre over fake claims of normalcy in Kashmir
Meanwhile, the People's Democratic Party chief and ex-J&K CM, Mehbooba Mufti, lashed out at PM Narendra Modi over the targeted assassinations. She also charged the BJP with launching an anti-Muslim narrative. "Despite GOI's fake claims about Kashmir being normal, it's obvious that targeted...killings are on the rise...Condemn this act of cowardice, which sadly plays into the vicious anti-Muslim narrative spun by BJP," Mufti tweeted.
Forces have been on high alert, two other terrorists killed
In the wake of an increase in targeted killings, security and police forces are on high alert. Earlier, two terrorists were shot dead in an encounter with security personnel late Monday night in the Awantipora area of the Pulwama district after security officials initiated an anti-terror operation, according to police. They claimed one of the terrorists killed was involved in the murder of civilians.
'Another targeted attack': Omar Abdullah
"Another targeted attack against a migrant government teacher in Kulgam area of South Kashmir. Reports of her condition are conflicting. Praying that she survives the attack," tweeted former J&K Chief Minister Omar Abdullah immediately after the news of the attack against Bhalla surfaced.