#HealthBytes: 5 benefits of celery seeds
#HealthBytes: 5 benefits of celery seeds
Mar 02, 2022, 11:33 am
3 min read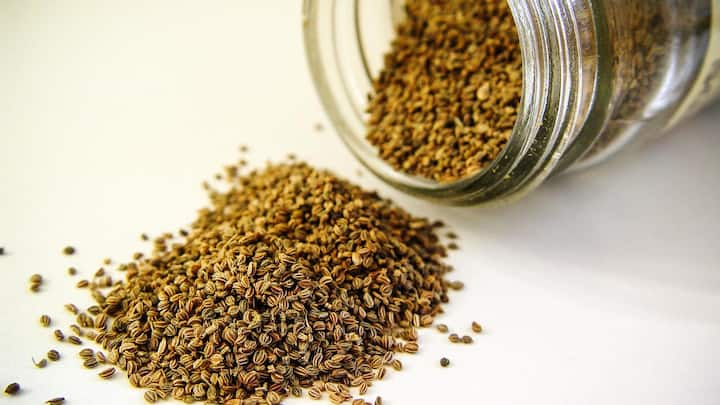 Celery seeds that come from the popular celery plant have been linked to ancient Ayurvedic medicine. These seeds were earlier used to treat cold and flu, and herbal medicine uses them as a diuretic to reduce blood pressure levels. Celery seeds are light brown in color with a bitter taste and earthy fragrance. Here are five benefits of celery seeds.
Here is what our expert says
Celery seeds are known as ajmod in India. Celery has a number of nonessential phytonutrients such as flavonoids, limonene, selinene, and furocoumarins.
It is also rich in vitamins A & C. All parts of celery have been utilized in traditional activity, amongst these the seeds have high antioxidant activity.
It has found use in diabetes, hypertension, infertility, cardiovascular, kidney, and liver diseases.
Packed with essential nutrients like magnesium, phosphorus, calcium, and manganese, celery seeds strengthen your bones and keep them healthy. According to a study, higher calcium intake lowered the risk of fractures and osteoporosis in adults. Manganese activates protein-producing enzymes that form your cartilage and bone tissue. Phosphorus and magnesium in the seeds prevent the risk of bone-related diseases by supporting bone-building cells called osteoblasts.
Help regulate blood pressure
Celery seeds are high in alpha-linoleic acid, terpinene-4-ol, apiol, and isoquercitrin that possess diuretic and hypotensive properties which help in lowering the blood pressure levels. High amounts of calcium and a diuretic called caffeic acid in celery seeds also control your high blood pressure. According to various studies, celery seed extract is effective in treating hypertensive patients with systolic and diastolic blood pressure.
Help in the formation of red blood cells
Celery seeds are rich in iron which is needed for producing red blood cells that are responsible for carrying oxygen to the important organs of your body. This helps to prevent iron deficiency which can cause anemia. There is about 6.5 grams of iron in one tablespoon of celery seeds that fulfill 17% of the daily iron requirement for men and 38% for women.
Provide relief from muscle spasms
Celery seeds contain active compounds called alpha-linoleic acid and umbelliferone that produce powerful analgesic, spasmolytic and anti-inflammatory properties. These strong compounds along with the goodness of calcium in the seeds help to relax your muscles and treat muscle spasms. Patients with fibromyalgia can also consume celery seeds daily to get some relief. These seeds also help to reduce joint pain, arthritis pain, and inflammation.
Help improve blood sugar levels
The high amount of magnesium in celery seeds helps to control your blood sugar levels which lowers the risk of several heart diseases and type-2 diabetes. Magnesium also stimulates your cell's response to a hormone called insulin that is responsible for regulating your blood sugar. According to a review, a diet rich in magnesium can reduce the risk of diabetes by 14%.