5 quick snacks for when guests come over
5 quick snacks for when guests come over
Feb 23, 2022, 10:20 am
2 min read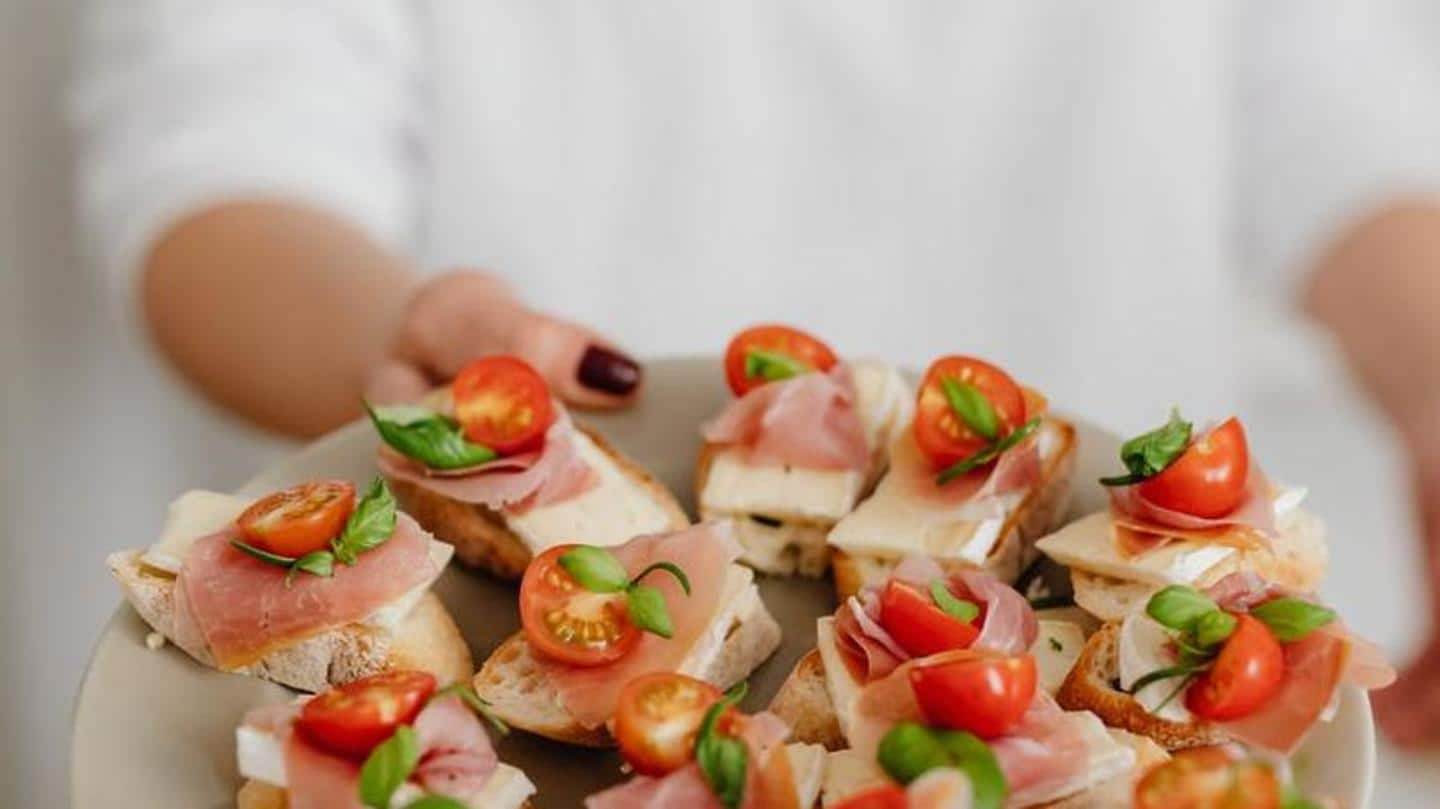 Are you someone who is always confused about what to serve your guests when they come over without prior notice? To whip up something nice and tasty in a short amount of time isn't easy. But having a few recipes handy can make things a lot easier. From popcorns and cheese balls to cookies and nachos, there are several snacks that you can prepare.
Cauliflower fritters with parmesan
This cauliflower fritter recipe topped with parmesan cheese is delicious, crispy, and makes for the perfect snack. Boil some cauliflower florets and mash them. Whisk in eggs, flour, baking powder, herbs, ground coriander, and season with salt, and pepper. Fry rounded tablespoons of the cauliflower mixture in some oil until crispy and golden. Sprinkle loads of parmesan cheese on top and serve hot.
Cream cheese stuffed mushrooms
This cream cheese stuffed mushroom recipe is infused with fresh flavors of herbs and the creamy texture of cheese. Take a small bowl and beat the cream cheese, parmesan cheese, parsley, rosemary, nutmeg, pepper, Worcestershire sauce, and thyme. Remove stems from mushrooms and fill up the mushroom caps with the mixture. Sprinkle parmesan cheese and bake for eight-ten minutes and it's ready to serve.
Pomegranate pistachio crostini
This pomegranate pistachio crostini recipe is healthy and refreshing and packs in the juicy flavors of pomegranates. First, preheat the oven to 400 degrees. Spread butter on bread slices and bake for four-six minutes and let them cool. Then beat orange juice, honey, and cream cheese and spread over the bread slices. Decorate the toasts with pomegranate seeds, chopped pistachio, grated chocolate and serve.
Parmesan pretzel crisps are easy go-to snacks that you can serve to your guests. And trust us, they won't be able to stop at just one. Preheat the oven to 350 degrees. Toss crushed pretzels with shredded parmesan cheese and red chili flakes. Place the mixture in mini muffin cups. Bake for 10-15 minutes till golden brown. Garnish with fresh basil and serve immediately.
This puffed apple pastry is a delight for kids and adults alike. Served with vanilla ice cream, this crispy, creamy and sweet snack tastes heavenly. First, bake market-bought puffed pastry shells. Mix apple pie filling, nutmeg, cinnamon in a bowl and cook for three-four minutes. Fill the pastry shells with the mixture and serve warm with some yummy vanilla ice cream.