5 tourist places in Puttur, Karnataka
5 tourist places in Puttur, Karnataka
Apr 29, 2022, 03:34 pm
2 min read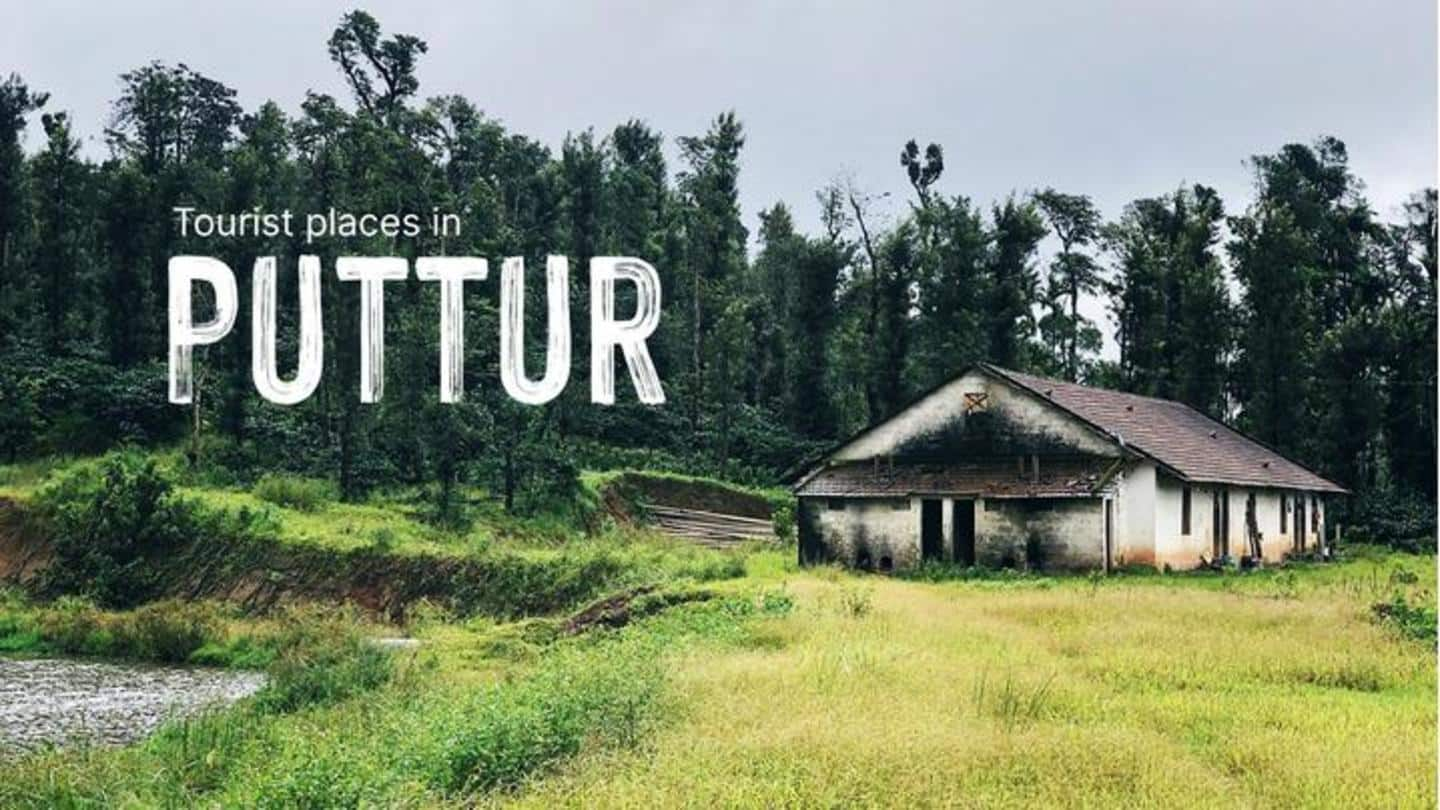 Located in the Dakshina Kannada district of Karnataka, Puttur is a hidden gem that many people are not aware of. According to legends, the serene town derives its name from "Mutthu" which refers to pearl in Kannada. The place is popular for an interesting car festival that is organized for 10 days in April. Here are the five best tourist places in Puttur.
Beeramale Hill is located at an elevation of around 1,000 feet above sea level. You can also enjoy trekking here. The hill is adorned by coconut trees, cashew, pepper, and areca nut plantations. The hill houses an open auditorium and a library that remains open to the public. When here, you must visit the Sri Vishwakarma Temple which is located at the peak.
One of the most popular spiritual spots in Puttur, Mahalingeshwara Temple is believed to have been constructed around the 11th-12th century. The temple is dedicated to Lord Shiva and there is a small pond surrounding the temple premises. According to legends, pearls were found growing in this pond. Others say elephants are prohibited in this temple due to a curse given by Lord Shiva.
Shivaram Karanth Balavana
Shivaram Karanth Balavana is basically a memorial cum park that is dedicated to the popular Kannada writer and Jnanpith awardee K. Shivaram Karanth. The place was supposedly Karanth's favorite spot to write his books. The park also houses a museum which was originally the residence of Karanth. It also has a kid's playground, a library, a swimming pool, an art gallery, Natyashala, and Rangamandira.
If you are in Puttur, do visit Bendru Theertha, a hot water spring located near the river Seeresude. Listed as the only natural hot spring in South India by the Archaeological Survey of India, the water in the spring contains sulfur and is believed to have medicinal properties. The temperature of the water usually remains between 99 degree F and 106 degree F.
Located on the banks of the Puttur Lake and a small well, Janardhana Temple is a peaceful and serene spiritual site that was constructed during the time of the Pallava Dynasty. The temple is over 3,500 years old and is dedicated to Janardhana who is an avatar of Lord Vishnu. It is believed that the water from the well here originates from Kashi.