Why are people falling ill in January
Why are people falling ill in January
Jan 24, 2023, 02:38 pm
3 min read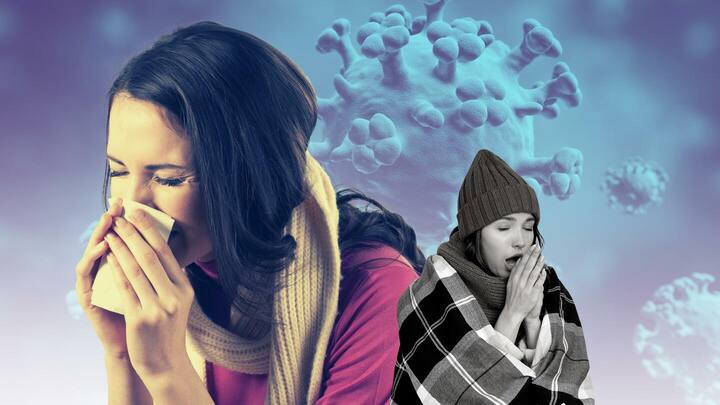 If you live in Delhi and the NCR cities of Noida, Gurugram, Faridabad, and Ghaziabad, you must have witnessed people around you falling ill in the past two weeks. Chances are you too might have been unwell these days as well. From a virulent strain of COVID-19 to missed flu shots, the reasons could be many. Read on to know more about it.
53% of Delhi-NCR families have someone falling ill
Many are suffering from cough, runny nose, high fever, and congestion. These symptoms have lasted for over a week for many, while for others it was only an affair of a few days. A survey by LocalCircles found that 53% of the families in Delhi and NCR have at least one or more of their family members suffering from flu or viral fever symptoms.
15% of Delhi-NCR families have four or more individuals unwell
The survey collected data from over 24,000 responses from residents of Delhi, Noida, Ghaziabad, Gurugram, and Faridabad. While 64% of respondents were men, women respondents comprised the rest 36%. The same survey highlighted that 15% of Delhi-NCR families have four or more individuals unwell. 23% have two to three individuals who fell ill, and another 15% have at least one family member unwell.
The symptoms will settle soon as the weather improves
Having survived the rigorous years of the pandemic, symptoms like, cough, cold, fever, and respiratory issues can startle many as the symptoms of COVID-19 are also similar. With Delhi-NCR reporting less than a dozen positive cases a day, the chances of COVID-19-influenced illness are too low. Most citizens are suffering from infectious colds and flu which will settle soon as the weather improves.
To prevent symptoms of cold and flu, maintain proper hygiene to stay protected from germs that might infect you. Avoid close contact with people who are sick and touching your eyes, nose, or mouth. Practice other healthy habits such as cleaning and disinfecting frequently touched surfaces, getting plenty of sleep, staying physically active, drinking plenty of water, and eating nutritious food.
What does the treatment involve?
Your doctor may suggest decongestants to help ease nasal congestion and stuffiness, and antihistamines to help ease runny nose and prevent sneezing. The medications can also include pain relievers such as ibuprofen or aspirin to help ease body aches, inflammation, and fever symptoms. Your doctor may also recommend gargling with lukewarm salt water, drinking plenty of fluids, taking proper rest, etc.