Mayawati: If Lord Rama's statue accepted, why not mine?
Mayawati: If Lord Rama's statue accepted, why not mine?
Apr 03, 2019, 02:52 pm
3 min read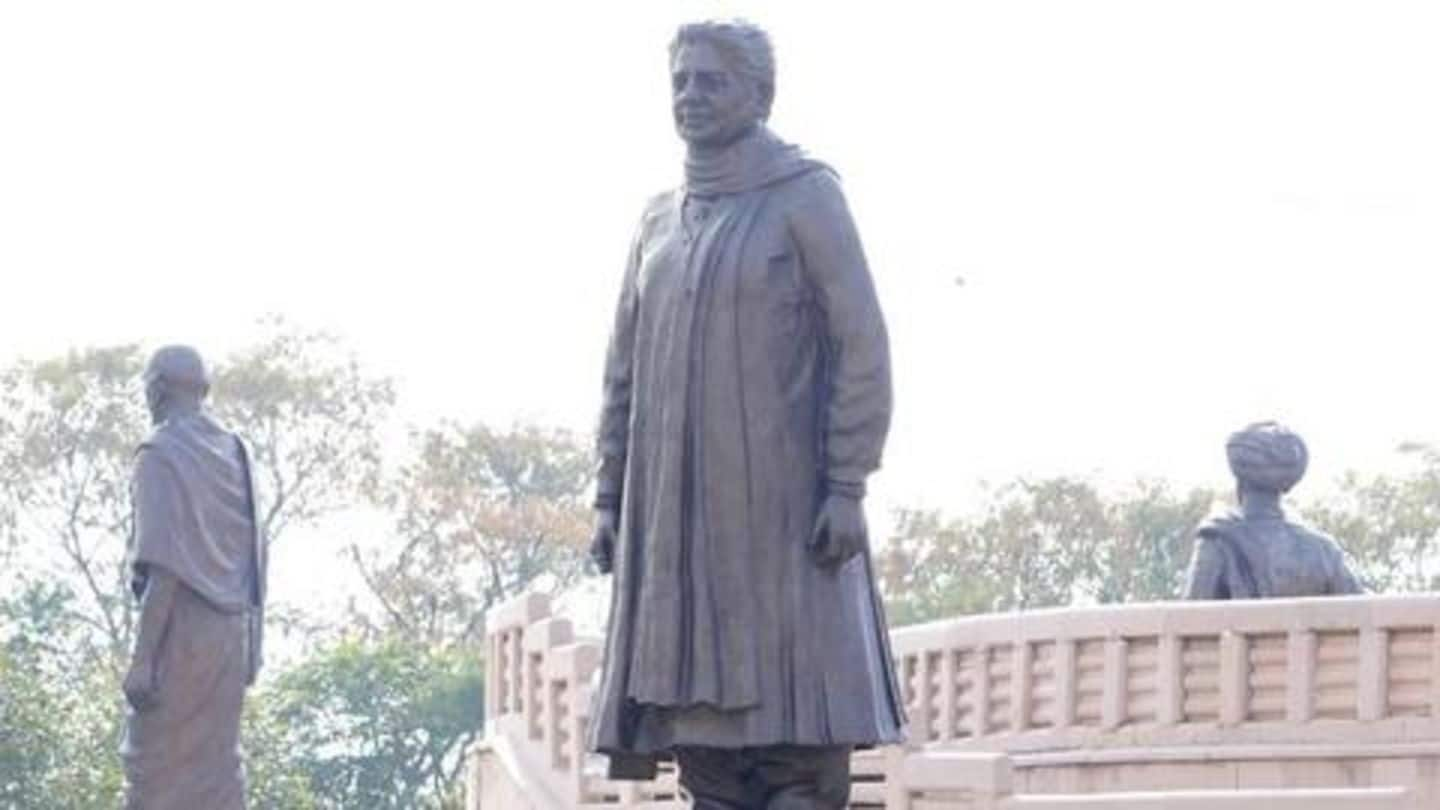 On Tuesday, Bahujan Samaj Party Chief Mayawati defended her statues, which dot the Uttar Pradesh landscape, in Supreme Court. She asked why no objections were raised when state government proposed a 221-meter tall statue of Lord Rama in Ayodhya. Mayawati filed an affidavit in the top court after her statues invited a plea. Advocate Ravi Kant alleged Mayawati spent public money on these structures.
Backstory: SC had said Mayawati may have to return money
In the plea filed in 2009, Kant claimed the former Chief Minister of UP spent money on acts of "self-aggrandizement". Notably, Chief Justice of India Ranjan Gogoi had on February 8 hinted Mayawati might have to cough money from her own funds and return it to the public exchequer. He even raised concern over statues of elephants, her party symbol, in UP's parks.
Mayawati's statues violated Constitution: Petitioner
"The said activity is being carried out as a State policy, which is arbitrary and violative of Article 14 of the Constitution. Sixty statues of elephant were installed at a cost of Rs. 52.20 crore at public places by utilizing state funds," the plea read.
My statues represent "will of people": Mayawati
Defending the budget of the statues, Mayawati said the Appropriation Act passed by the UP Assembly approved the expenditure. "Issue of utilization of funds for a particular purpose is more a debatable question for political and moral purposes rather than a legal issue," the affidavit read. She added her status represented the "will of the people" but it miffed many.
Dedicated life to downtrodden, remained unmarried, said Mayawati
Mayawati added she dedicated her life to downtrodden and remained unmarried for the same reason. She said the will of the people forced the state legislature to get the statues installed. "Some disgruntled elements could not digest such an amount of respect for a Dalit woman leader and they resorted to invoking the jurisdiction of SC and Allahabad High Court," she added.
Statues aren't new to India, said Mayawati
Mayawati then reminded that statues and installations aren't new to India. She said similar structures of Jawahar Lal Nehru, Indira Gandhi, PV Narasimha Rao, and Rajiv Gandhi were erected using public funds. She added Yogi Adityanath was planning to spend Rs. 3,000 crore on Lord Rama statue. Mayawati also gave examples of Sardar Vallabhbhai's and Shivaji's statues to make her point.
Mayawati looked towards history to justify elephant structures
About elephants' statues, Mayawati said the animal was also the symbol of Republican Party founded by BR Ambedkar. "Elephants represent peace, strength, and energy. In Hinduism, elephants are considered sacred band symbolizes the deity Lord Ganesha," the affidavit which lawyer Shail Dwivedi filed read. She added elephant statues were also seen in President's House and Raj Bhavans. Mayawati sought the quashing of the plea.