Mukhtar Abbas Naqvi resigns as minister amid Vice President speculations
Mukhtar Abbas Naqvi resigns as minister amid Vice President speculations
Written by
Manzoor-ul-Hassan
Jul 06, 2022, 05:19 pm
2 min read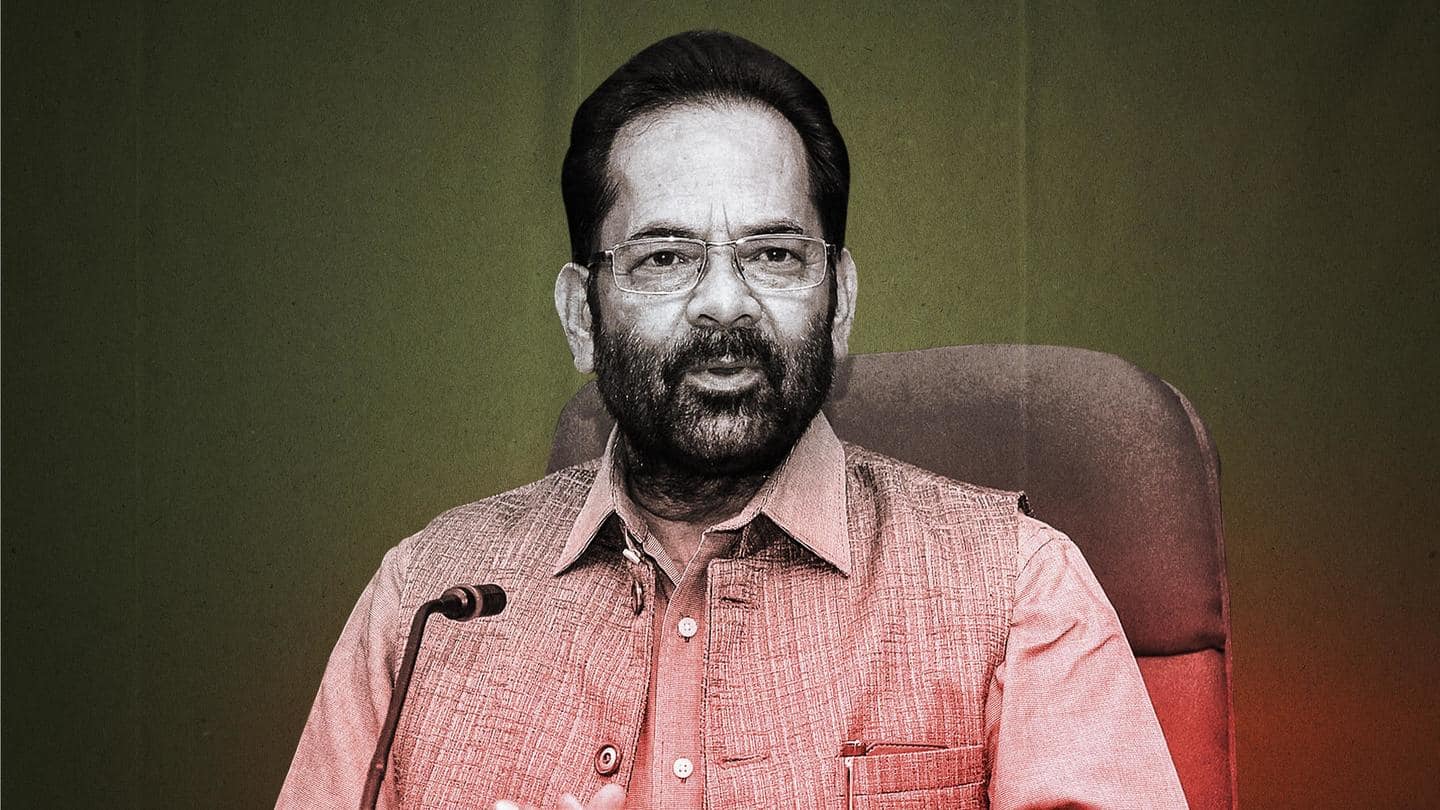 Union Ministers Mukhtar Abbas Naqvi has tendered his resignation as the Union Minister of Minority Affairs amid speculations that he may run for Vice President of India. His tenure as a Rajya Sabha member is coming to an end on Thursday, and the BJP appears unlikely to extend the term. Notably, Prime Minister Narendra Modi lauded his contribution in a cabinet meeting on Wednesday.
Why does this story matter?
The development comes just days before the vice-presidential nominations process is starting.
The election is scheduled for August 6, and the results of which will be declared the same day.
Later, India's upcoming Vice President will take the oath of office.
The term of the current Vice President of India, Venkaiah Naidu, expires on August 10.
Naqvi's name missing on the BJP's Rajya Sabha nomination list
According to reports, PM Narendra Modi stated at today's cabinet meeting that this would be Naqvi's final interaction. While no formal confirmation has been provided, it is worth noting that Naqvi's name is yet to appear on the BJP's Rajya Sabha nomination list. A union minister can only serve for six months without being a members of either House of the Parliament.
Buzz that Naqvi may run for Vice President post
According to reports, the BJP is considering a representation from a minority community for the role of Vice President, the second-highest constitutional position. The action is noteworthy, especially at a time when the BJP is getting widespread criticism in response to suspended spokeswoman Nupur Sharma's statements against Prophet Mohammad. The next Vice President needs to be elected before Naidu's term ends.
Who are the other probable candidates?
According to NDTV, Kerala Governor Arif Mohammad Khan, former Union Minister Najma Heptulla and former Punjab Chief Minister Amarinder Singh are also in the running. The last date for nominations for Vice President is July 19 while the elections will be held on August 6. Earlier, the BJP named Droupadi Murmu, a tribal leader from Odisha, as its presidential candidate.
Naqvi and RCP Singh lauded by PM Modi
Reports said that PM Modi praised Naqvi and RCP Singh during Wednesday's Cabinet meeting. PM Modi's praise for their efforts is being seen as a signal that this was their final Cabinet meeting. Singh's Rajya Sabha tenure is also coming to an end on Thursday, and his party Janata Dal (United) did not nominate him for another stint.