Sidhu condemns Pulwama attack, but asks why blame Pakistan
Sidhu condemns Pulwama attack, but asks why blame Pakistan
Feb 15, 2019, 05:05 pm
3 min read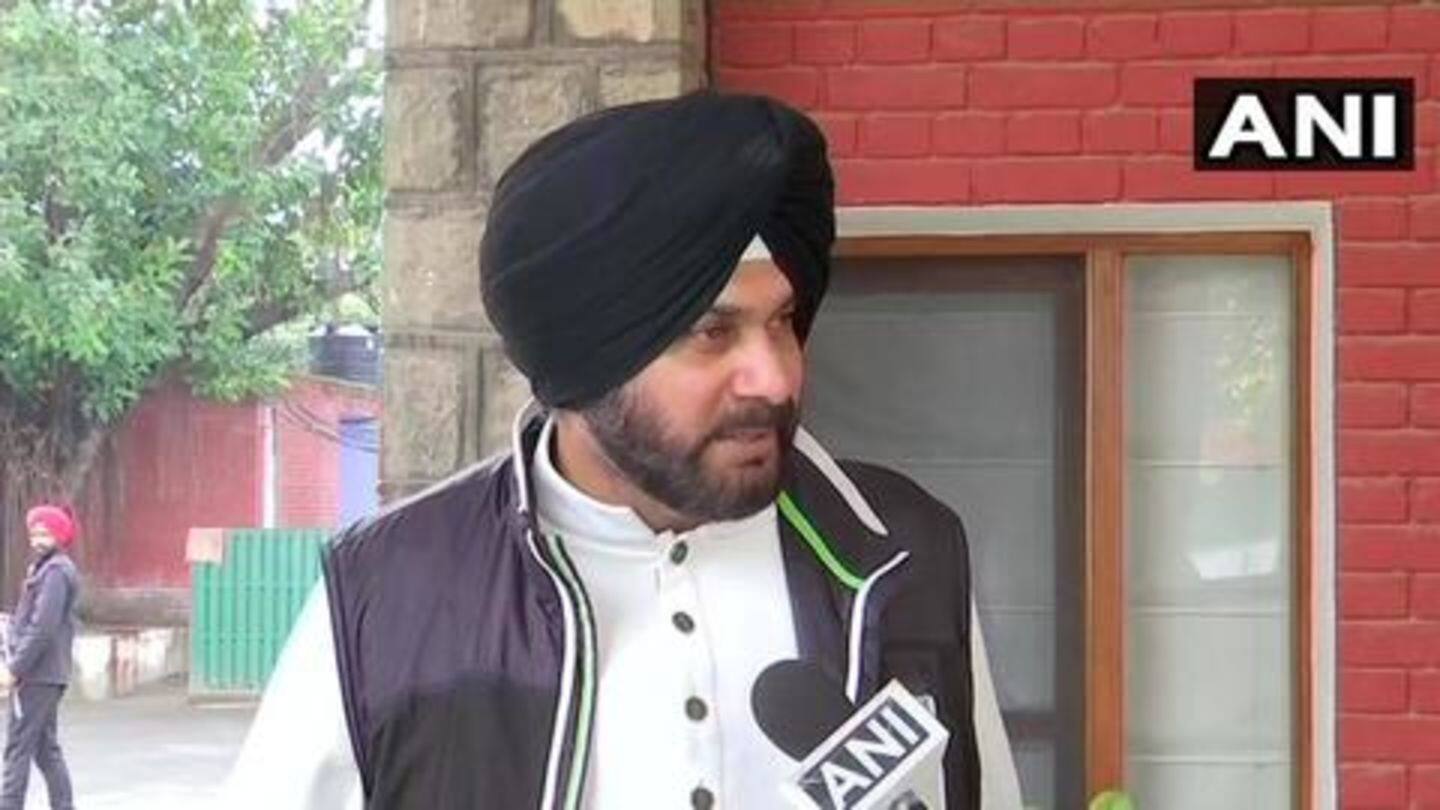 On Friday, Congress Minister Navjot Singh Sidhu condemned the ghastly Pulwama attack. But, he maintained an entire nation (Pakistan) can't be held responsible for the action of a handful. Sidhu's comments invited sharp criticism from netizens who accused him of taking a soft stand on Pakistan. To recall, Sidhu had attended the swearing-in ceremony of Pakistani Prime Minister Imran Khan last year. Here's more.
Sidhu takes a soft stand while condemning attack
Speaking to reporters after the Punjab assembly was adjourned for the day to show solidarity towards the CRPF, Sidhu said, "It (the attack) is a cowardly act and I condemn it firmly. Violence is always condemnable and those who did it must be punished." However, he asked, "For a handful of people, can you blame the entire nation and can you blame an individual?"
For how long will bloodshed continue, asks Sidhu
Navjot Singh Sidhu: It is condemnable, it's a cowardly act. It needs a permanent solution through dialogue, how long will the Jawans sacrifice their lives? How long will the bloodshed continue? People who do this must be punished. Hurling abuses won't help. #PulwamaAttack pic.twitter.com/R927il2bx1

— ANI (@ANI) February 15, 2019
Netizens fume over Sidhu's comments, want to boycott Kapil's show
Sidhu's comments sparked outrage on social media and people asked Sony channel to act against him. Notably, Sidhu appears as a permanent guest on the hit comedy show The Kapil Sharma Show. Soon after his comments, Kapil Sharma started trending on Twitter with netizens opining they would stop watching the show if Sidhu continues to be a part of it.
People want Sidhu out of Kapil's show, start a petition
Earlier, Sidhu stoked controversy by 'hugging' Pakistan Army chief
On his trip to Pakistan to congratulate Khan for becoming the PM, Sidhu hugged Pakistan Army General Qamar Javed Bajwa. His action had garnered ire not just from BJP but also from Punjab Chief Minister Captain Amarinder Singh. Sidhu had also heaped praises on Khan and hoped India and Pakistan would iron out differences through dialogue. Khan had also appreciated Sidhu's stance.
Notably, RaGa took tough stand, said hate won't divide India
While Sidhu seemed to take a soft stand on the issue, his party president Rahul Gandhi didn't. Condemning the atrocious attack which killed more than 40 soldiers, RaGa said opposition stands united with the government. He added hate won't be able to divide India. Former Prime Minister Dr. Manmohan Singh said India will never compromise with terrorism and it stands with the martyrs.
Separately, PM Modi warns Pakistan
Meanwhile, Prime Minister Narendra Modi sent out a stern message to Pakistan. Jaish-e-Mohammed, the outfit which carried out the attack, operates from the neighboring country for "Kashmir's freedom". PM Modi said those who committed the 'big crime' will be taught a lesson. He added Pakistan shouldn't think its tactics will be spared. Meanwhile, India withdrew the "Most Favorable Nation" accorded to Pakistan this morning.