BMC polls: Thackeray announces alliance with Ambedkar's grandson's party VBA
BMC polls: Thackeray announces alliance with Ambedkar's grandson's party VBA
Jan 23, 2023, 06:47 pm
3 min read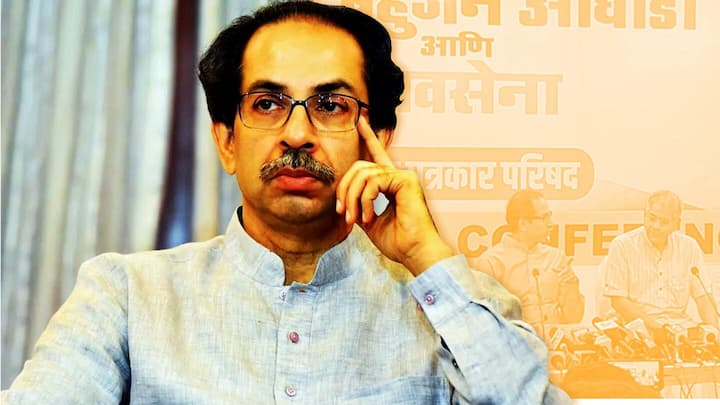 Former Maharashtra Chief Minister Uddhav Thackeray on Monday announced an alliance between his faction of the Shiv Sena and Prakash Ambedkar's party Vanchit Bahujan Aaghadi (VBA). They have also decided to fight Mumbai's upcoming civic body Brihanmumbai Municipal Corporation (BMC) polls together. The decision reportedly came after a series of talks between Thackeray and VBA chief Ambedkar—grandson of BR Ambedkar, who drafted India's Constitution.
Why does this story matter?
This alliance is being seen as an attempt by the Thackeray-led Sena faction to regain some ground in Maharashtra after its Maha Vikas Aghadi coalition government collapsed last year. Rebel Sena MLAs led by Eknath Shinde, with the BJP's help, topped the Thackeray-led government in June.
Hence, the BMC polls will be a critical electoral battle for Thackeray to start a new political chapter.
Thackeray expressed satisfaction and recalled ancestral ties
While announcing the alliance with the VBA, Thackeray said, "I am satisfied and happy that several people of Maharashtra wanted us to come together on the birth anniversary of Balasaheb Thackeray." "My grandfather and Prakash Ambedkar's grandfather were colleagues and...fought against the social issues at that time. Now their future generations are here to fight on the current issues of the country," he added.
Alliance 'beginning of new politics': Ambedkar
Ambedkar termed the alliance the "beginning of new politics" in the country. He said the two parties have organized protests on social issues together. "Whether we win on social issues or not is in the hands of voters, but giving such people a seat to contest is in the hands of the political parties," Ambedkar reportedly said in a veiled attack on Congress.
Uncertainty over Congress, NCP joining alliance
For now, the alliance for the Mumbai civic polls only has Thackeray's Shiv Sena faction and the VBA, as MVA constituent Congress is reportedly yet to accept the alliance, said Ambedkar. "I hope (NCP chief) Sharad Pawar will also join the alliance," he said. "We are taking an important step...the coming together of Shiv Shakti and Bhim Shakti," Thackeray said in the press conference.
CM Eknath Shinde's calculated move
The alliance's primary goal would be to fight the ruling Eknath Shinde-led Shiv Sena faction and the BJP, reported NDTV. Shinde has announced an alliance with the Republican Party of India (Kawade) faction. Notably, the BJP is an ally of another RPI faction led by Union minister Ramdas Athawale. Thackeray's Maha Vikas Aghadi (MVA) coalition government was deposed by a Shinde-led coup last year.
VBA's friction with Congress, NCP
Though their MVA government was overthrown, Congress and Sharad Pawar's Nationalist Congress Party (NCP) maintained their alliance with Thackeray's Sena faction. However, Congress and NCP are yet to decide whether they will support the Thackeray-Ambedkar coalition in the BMC elections. The alliance also faces the challenge of Ambedkar's disagreements with Congress and NCP caused by a seat distribution equation in 2019, per India Today.