Maharashtra: Chief Minister Eknath Shinde wins trust vote by 164-99
Maharashtra: Chief Minister Eknath Shinde wins trust vote by 164-99
Written by
Manzoor-ul-Hassan
Jul 04, 2022, 12:00 pm
2 min read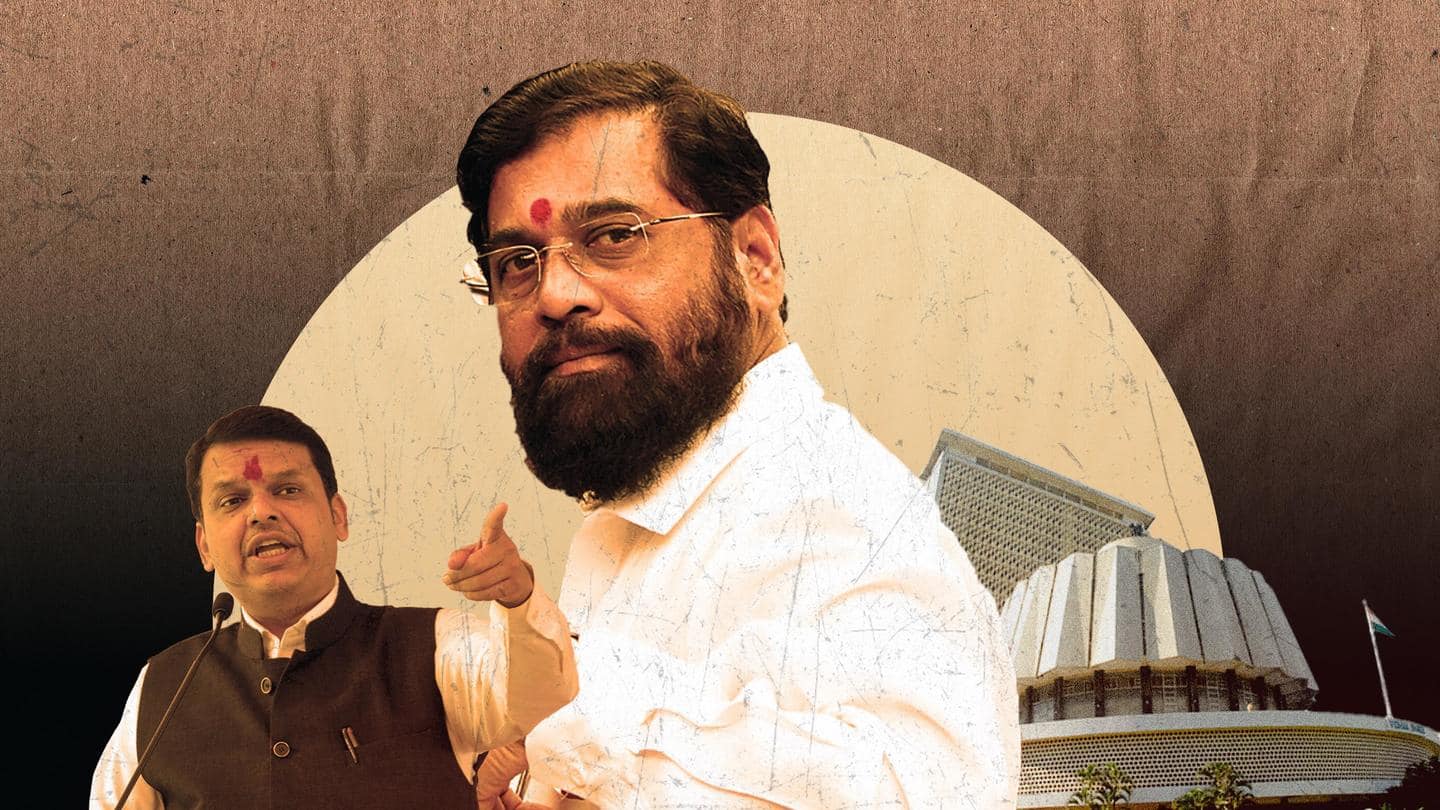 Maharashtra Chief Minister Eknath Shinde on Monday won the trust vote in the Maharashtra Assembly bagging 164 votes, thereby proving the majority on the second day of the special session of the House. Just 99 votes were cast in his opposition. It was the first test of the newly sworn-in CM Shinde and his deputy Devendra Fadnavis.
Why does this story matter?
The trust voting happened in the midst of a legal battle between the Shiv Sena's two factions over claims on the party and its name.
Both groups violated the whips issued by the other group for the Speaker's election in the Maharashtra Assembly.
One group is led by former Chief Minister Uddhav Thackeray and the other by rebel leader and new CM Shinde.
How did the voting take place?
Surprisingly, the Opposition received 107 votes in Sunday's election for the Assembly Speaker. While one MLA from Uddhav Thackeray's faction shifted to the Shinde side, several others did not vote on Monday. Aaditya Thackeray, Shiv Sena head Thackeray's son, voted against the whip issued by party chief whip Bharat Gogawale from Shinde faction, who was appointed last night. He may now face disqualification.
Shinde camp now has 40 Shiv Sena MLAs
As per NDTV, three Congress MLAs did not show up on Monday while former CM Ashok Chavan reached after the vote. NCP's Sangram Jagtap was missing too. All four were present on Sunday. Samajwadi Party's two legislators while AIMIM's one MLA also abstained from voting. Meanwhile, Shinde camp now has 40 Shiv Sena MLAs after Santosh Bangar switched sides minutes before the trust vote.
Why did trust vote gain significance?
The test of strength came a day after BJP's Rahul Narwekar was elected Speaker. It was a significant move in view of the Sena's pending legal appeal to disqualify 16 rebel MLAs, including the new Chief Minister. Narwekar last night reinstated Shinde as the Shiv Sena legislative party leader and also recognized the appointment of Gogawale as the chief whip of the Sena.
What do we know about the political crisis so far?
Shinde's rebellion triggered a political crisis in Maharashtra last month. Uddhav Thackeray resigned from the top post after the Supreme Court permitted the floor test. A day later, Shinde was chosen as the CM in a surprise announcement by the BJP's Devendra Fadnavis. Following pressure from the BJP brass, Fadnavis, a former Maharashtra CM, agreed to serve as Shinde's Deputy.