After Bihar minister, SP leader Swami Prasad Maurya denounces Ramcharitmanas
After Bihar minister, SP leader Swami Prasad Maurya denounces Ramcharitmanas
Jan 23, 2023, 05:35 pm
2 min read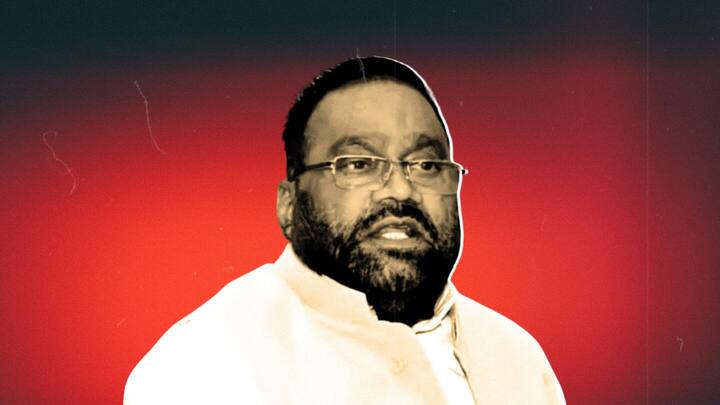 Echoing the statements of Bihar Education Minister and Rashtriya Janata Dal leader Chandra Shekhar against Ramcharitmanas, Samajwadi Party (SP) leader Swami Prasad Maurya added fuel to the fire, saying the epic poem uses abusive language for oppressed communities. He said he wasn't against religion but casteist slurs disguised as religious texts. The BJP accused Maurya of disrespecting Hindus as part of the SP's agenda.
Why does this story matter?
Two weeks ago, Rashtriya Janata Dal leader Shekhar stirred up a hornet's nest by saying Manusmriti, Ramcharitmanas, and MS Golwalkar's Bunch Of Thoughts were responsible for sowing hatred in society in different eras.
He said that Ramcharitmanas opposes education for lower castes, justifying the caste order. The epic poem was written in Awadhi by 16th-century Bhakti poet Goswami Tulsidas, born in the priestly caste.
Tulsidas wrote Ramcharitmanas for self-praise: Maurya
The ruling BJP and other Hindu organizations have demanded action against the leaders besmirching the epic, claiming that their statements hurt the sentiments of crores of Hindus. Rebutting such remarks, Maurya said it's a lie that crores of people read it and that Tulsidas wrote Ramcharitmanas for self-praise. He questioned why the "lower" castes were abused in the text in the name of religion.
Manusmriti says dignity based on person's community: Maurya
Why use the term Shudra; is abusing called dharma: Maurya
Maurya asked why Dalits, Adivasis, and oppressed castes were abused in Ramcharitmanas. He questioned the epic's usage of the term Shudra—a Vedic classification that relegates a group to the lowest rung of society and forbids making education accessible to them. Maurya—who switched to the SP from the BJP before the 2022 Uttar Pradesh elections—questioned if abusing people based on their community is "dharma."
Chandra Shekhar refuses to apologize for statements
Meanwhile, despite the BJP demanding his removal from the Bihar cabinet and legal action against him, Chandra Shekhar has refused to back down from his comments, saying that he spoke the truth and stood by it. He said that the Manusmriti abused 85% of the Indian population. Ramcharitmanas used the term "Adham jaat" for lower castes and compared them to poisonous snakes, he claimed.