Raspberry Pi team awarded UK's top engineering prize
Raspberry Pi team awarded UK's top engineering prize
Jul 01, 2017, 06:51 pm
2 min read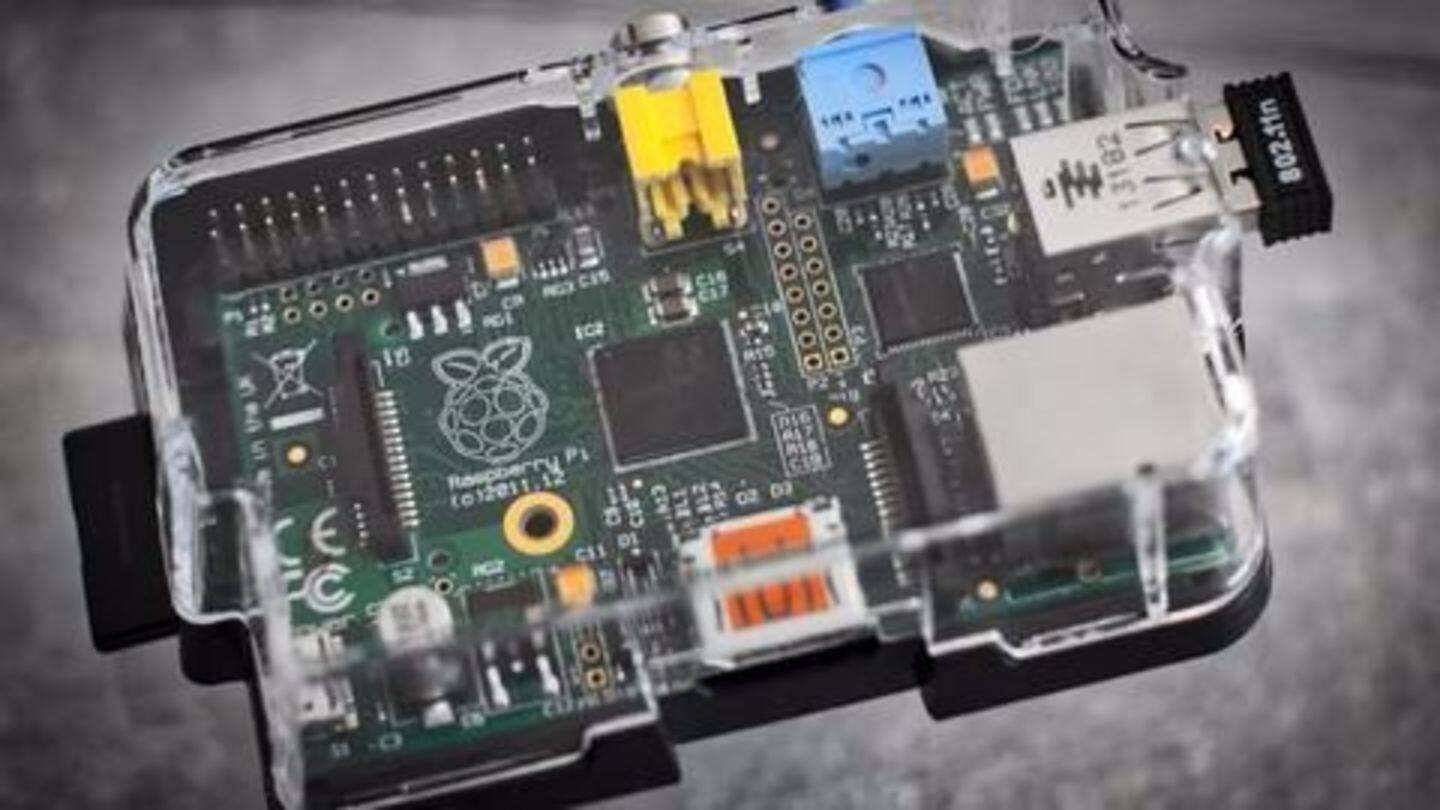 UK-based Raspberry Pi's team won the prestigious Royal Academy of Engineering MacRobert Award at London. The creators of the tiny computer have redefined computing for millions across the world, even reaching remote areas in Nigeria and Kenya. The device, less than five years old, joins the ranks of IBM, Microsoft and Jaguar Land Rover which were past winners of the engineering prize.
Launched in February 2012, Raspberry Pi is the name given to a series of small, tiny computers that were developed by an organization in the United Kingdom called Raspberry Pi Foundation. They were targeted at teaching the basics of computer science across schools and developing countries. The product saw huge popularity and by the end of last year, they sold 11 million units.
What does it have (or not have)?
The device is the size of a credit card and was inspired by the BBC Micro that was built nearly four decades ago. It hardly consumes much power and is devoid of additional peripherals like keyboard, mouse or cases.
DIY hacks with the Raspberry Pi
The surprisingly cheap computer, priced at $35, can double up as a media streaming box, beating the likes of Chromecast. Have an old TV with no smart functionalities or web browsing? Connecting the Raspberry Pi to your TV does the trick. The Raspberry Pi can even be used as a game console emulator, that can play games right up to Playstation 1.
Microsoft built AI platform on a $10 Raspberry Pi
Microsoft built an Artificial Intelligence (AI) platform using a $10 Raspberry Pi device. The tech giant aims to make simple home appliances like sprinklers and fridges smart using the hand-sized computer.