Pressing vs possession: Tactical analysis of Liverpool and Manchester City
Last updated on
Jan 02, 2019, 09:38 pm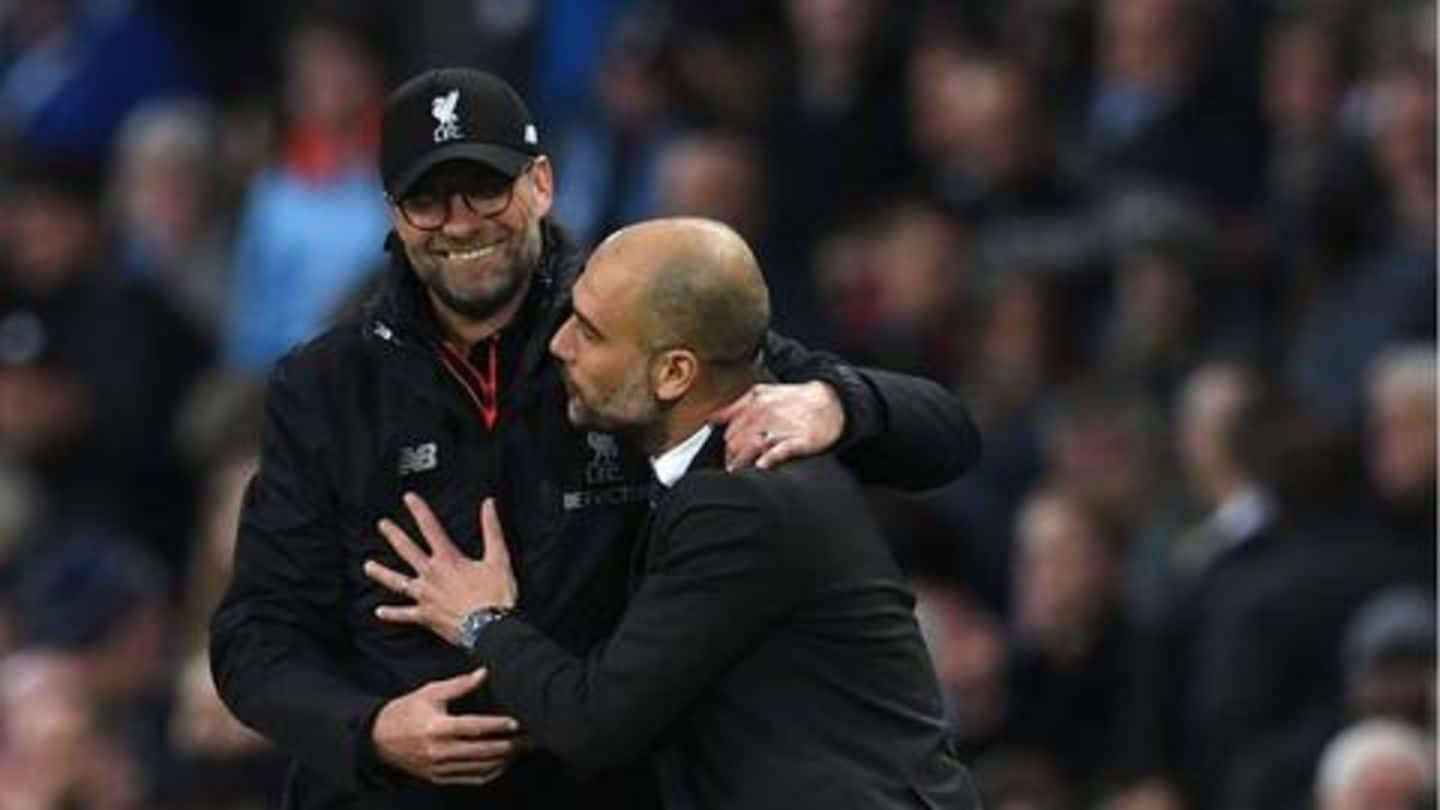 The first Premier League match between Liverpool and Manchester City was a rather dull affair considering the two teams, their position in the league table, and their two swashbuckling managers. Guardiola, who very recently said he would never compromise his footballing philosophy, perceptibly took on a defensive approach against Klopp's Liverpool and made tactical changes very unlikely of him. Let's discuss their tactics here.
Both managers have a history in German football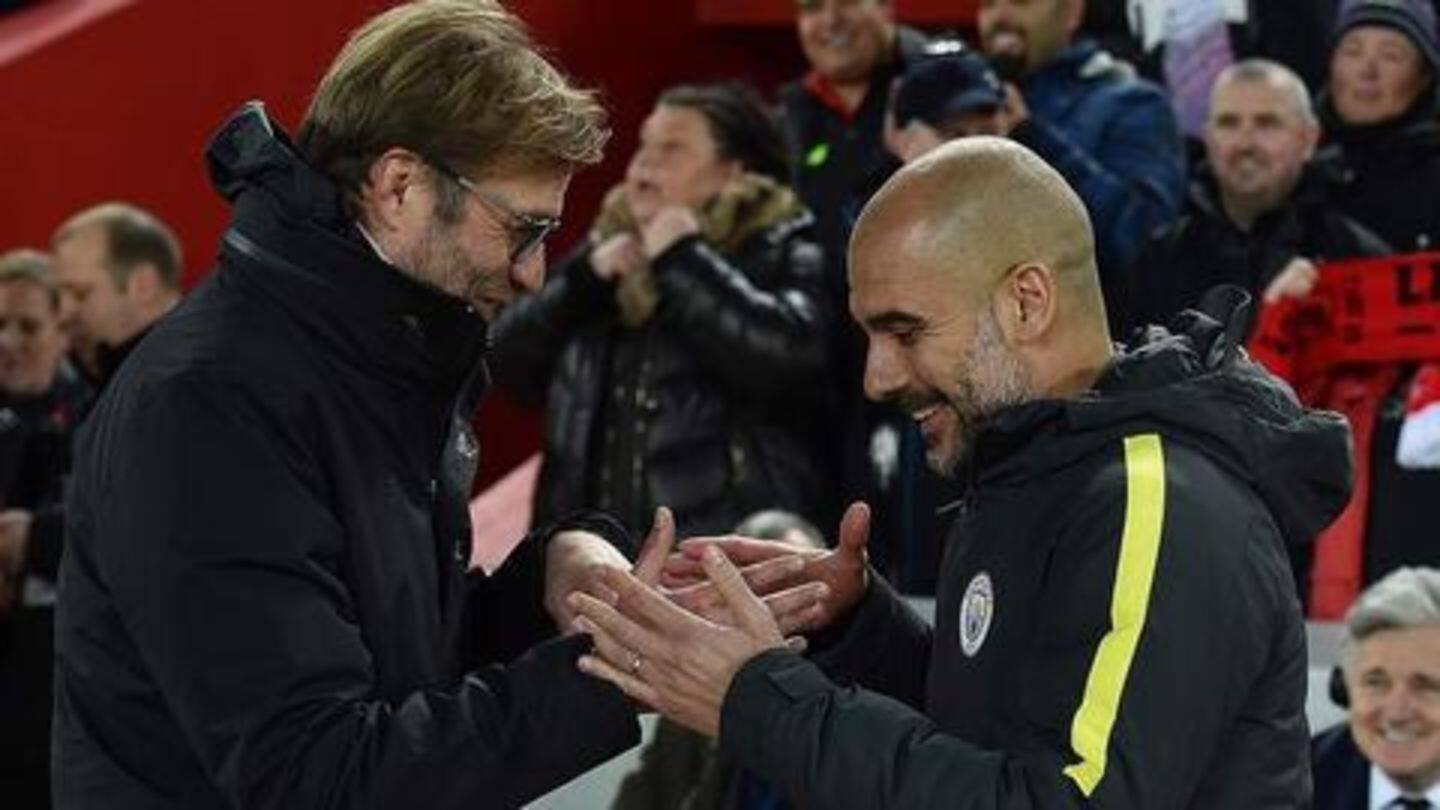 Guardiola's unbeaten run as Bayern Munich manager was brought to a screeching halt by Klopp's Borussia Dortmund when Bayern were defeated 4-2 at Dortmund's home in the 2013 DFB-Pokal final. A year later, Guardiola-led Bayern lost to Klopp's Dortmund once again, this time 3-0. This clearly suggests that when it comes to Jurgen Klopp, Guardiola does have trouble dealing with his German counterpart's tactics.
Keep pressing till you get enough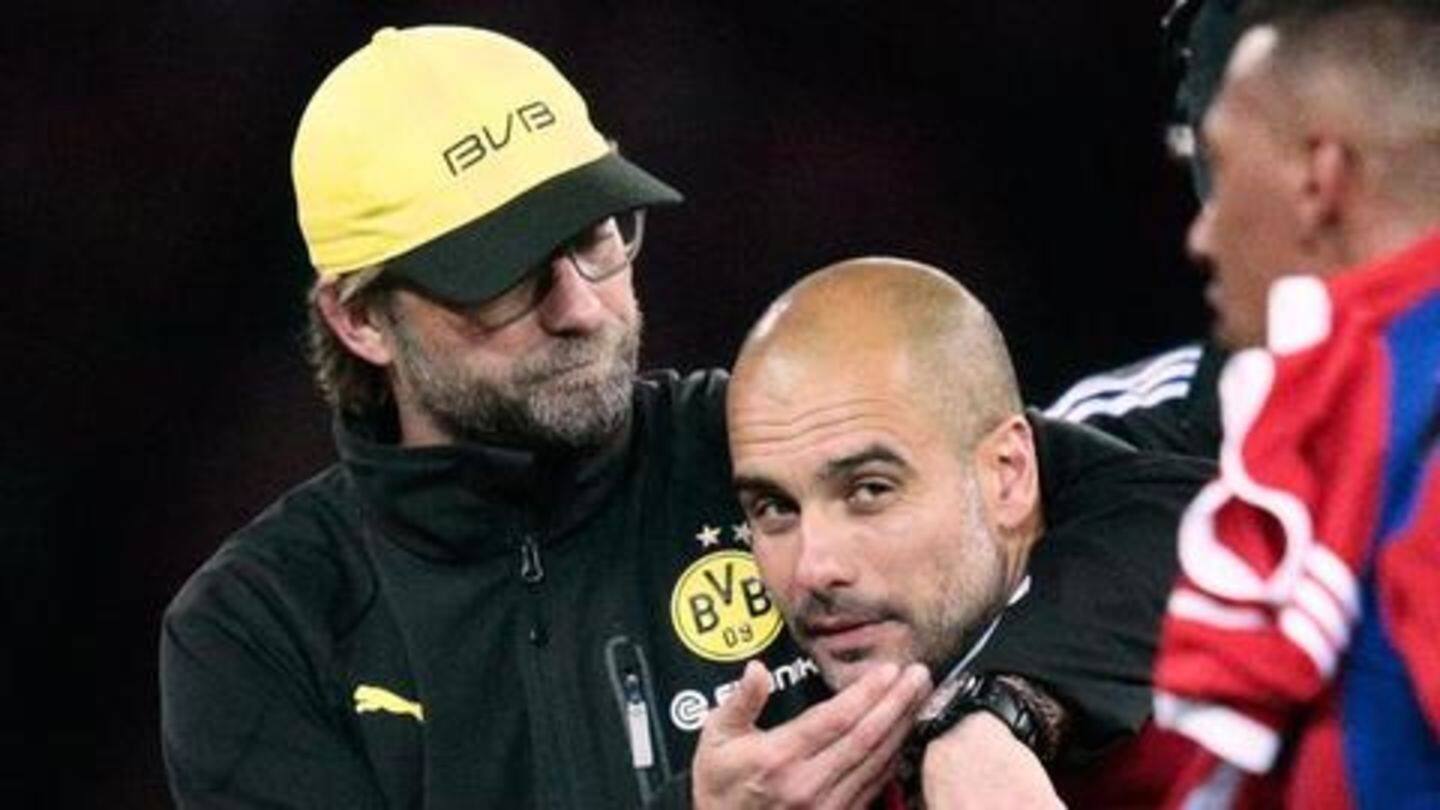 In the DFB-Pokal loss, Pep took a 4-3-3 starting line-up morphing in 4-2-4 to allow greater possession. But this made their midfield vulnerable, and Dortmund destroyed the Bavarians through counterattacks. In the 3-0 loss, Guardiola played a 4-3-3 evolving into 2-3-2-3, which meant the fullbacks could go higher up, thereby allowing central midfielders to take up an attacking role. But again, counterattacks and long balls saw Dortmund through.
Guardiola managed to cut off Klopp's counterattacks with a change
In the return Bundesliga fixture, Guardiola deployed Javi Martinez as an advanced midfielder to man-mark Dortmund's Nuri Sahin, who would generally start the Dortmund counterattacks. Successful in doing so, Guardiola won the away fixture 0-3.
Expectation from Liverpool vs City: A clash of ideologies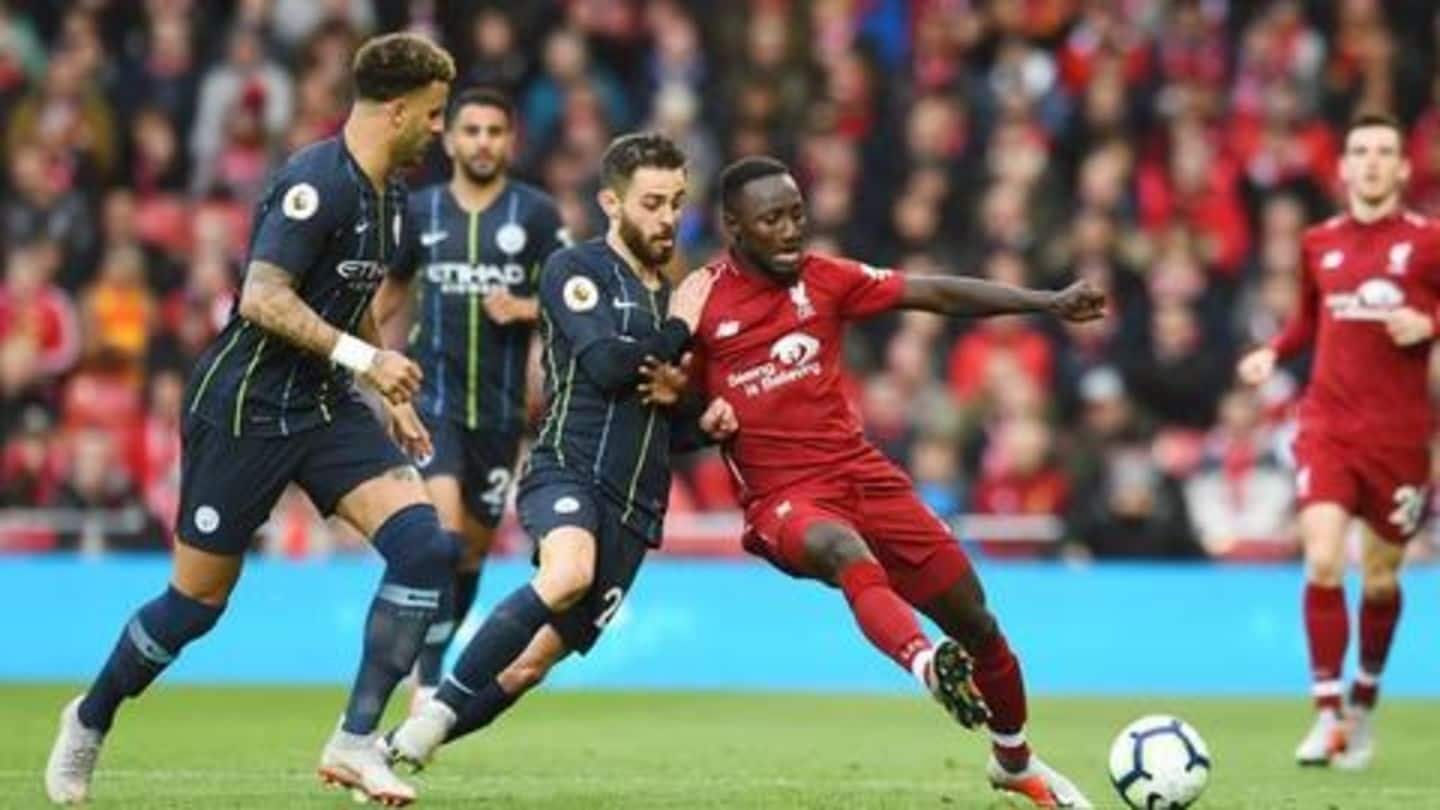 Guardiola has always believed in keeping possession with swift passing play and building rapid attacks, as he did so with Barca and still continues doing, helped by Sane and Sterling's bursting pace. Klopp, on the other hand, looks to dominate space, to cut off the opposition's passing play in midfield itself, and then move to swift counterattacks once the opponent's midfield has been compromised.
City can sit back, causing Liverpool problems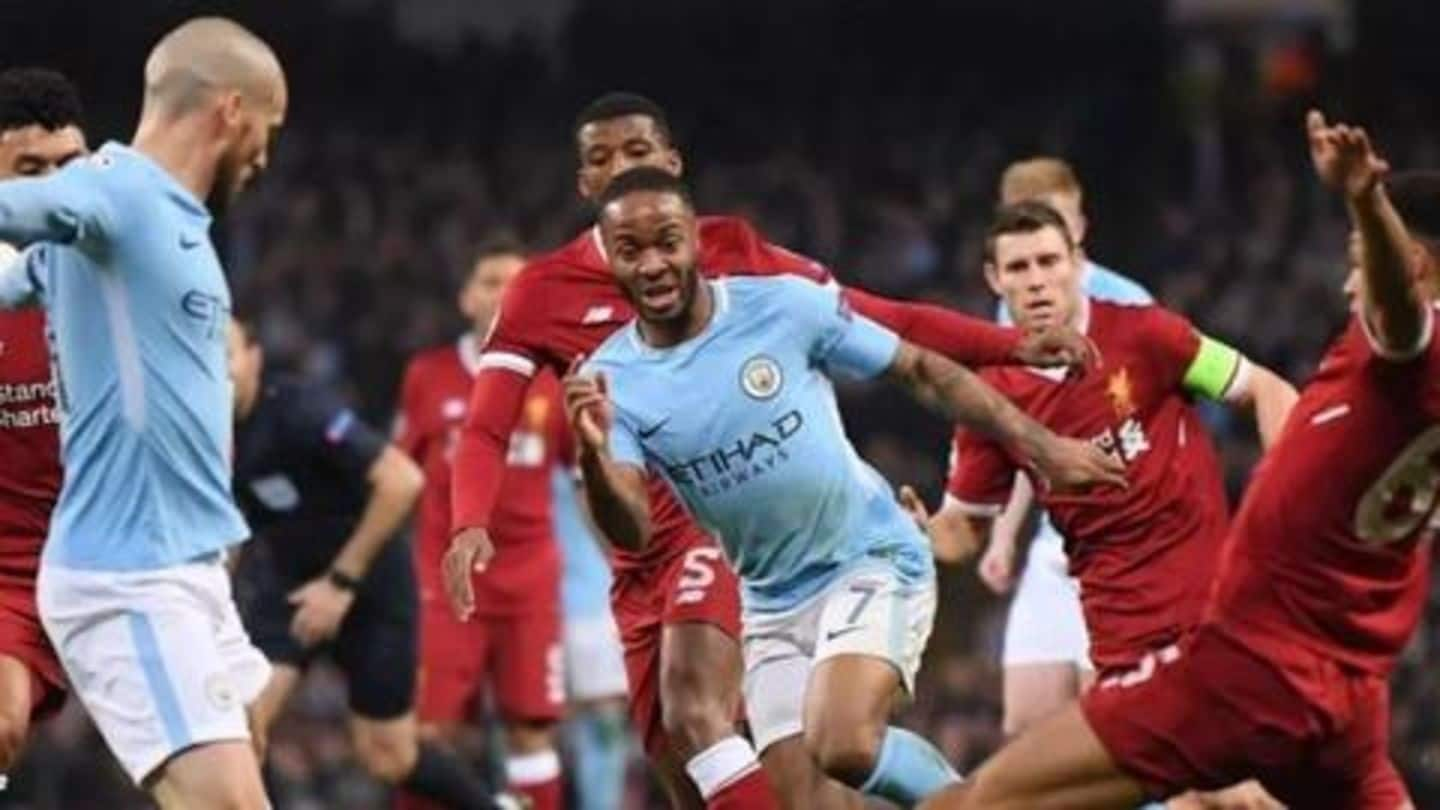 What Guardiola did with Martinez was something Mourinho tried with Fellaini, using him as an anti-10, someone who cuts off the ball supply from any deep-lying playmaker. With de Bruyne injured, Guardiola had lesser options in the October fixture at Anfield. Guardiola knows Klopp has always been a thorn at his side, and Klopp realizes how City can choke his tactics to their benefit.
What have the two managers said about each other recently?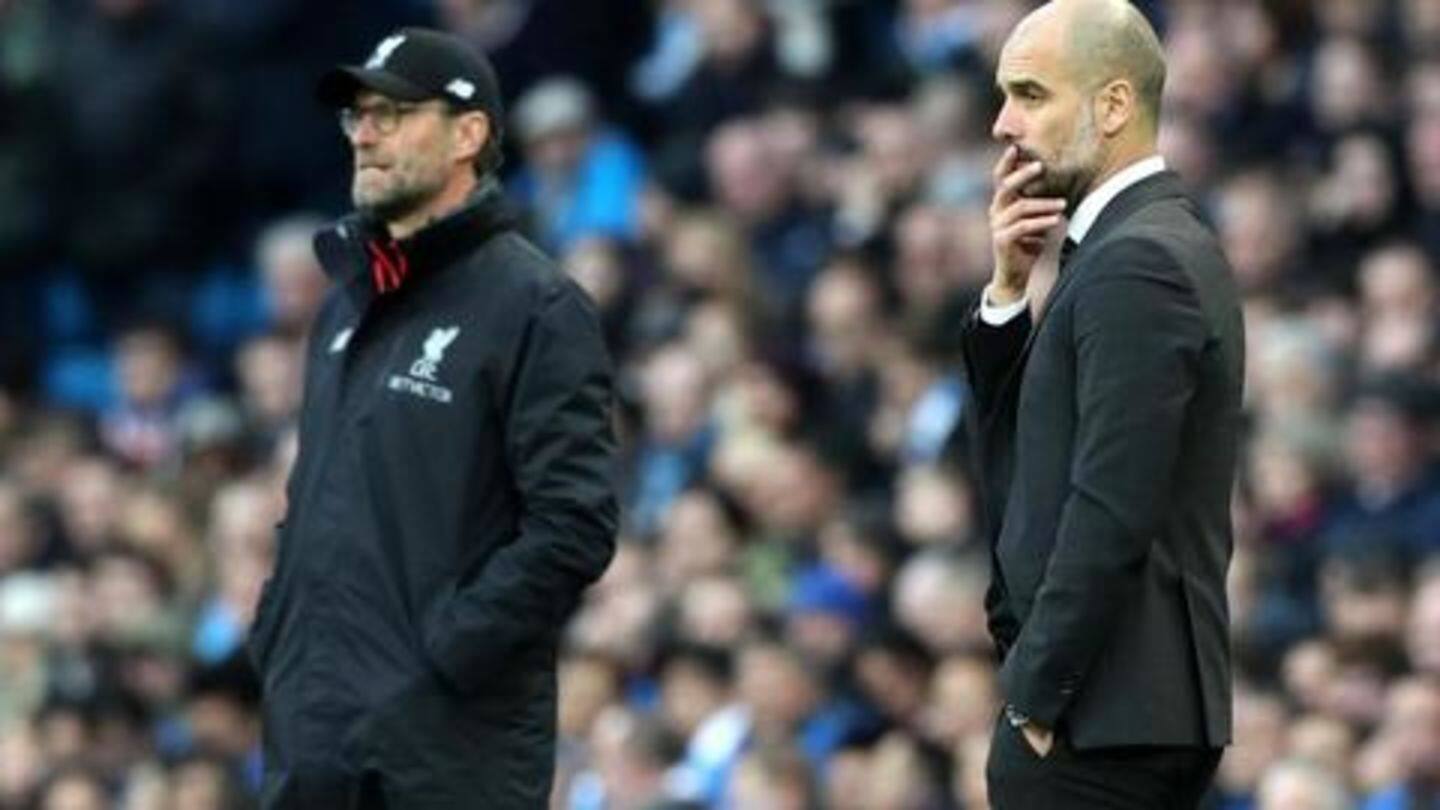 Recently, Guardiola regarded Klopp's Liverpool as the current best team in the world, and City's captain Vincent Kompany says that Thursday's clash is the kind of match footballers live for. Klopp, on the other hand, had played it cool after the Arsenal game, saying there was nothing to celebrate about since December is too early to predict a title win. Is this the calm before the storm?