Billionaire George Soros rips into Trump; calls India's setback 'frightening'
Billionaire George Soros rips into Trump; calls India's setback 'frightening'
Jan 24, 2020, 12:27 pm
3 min read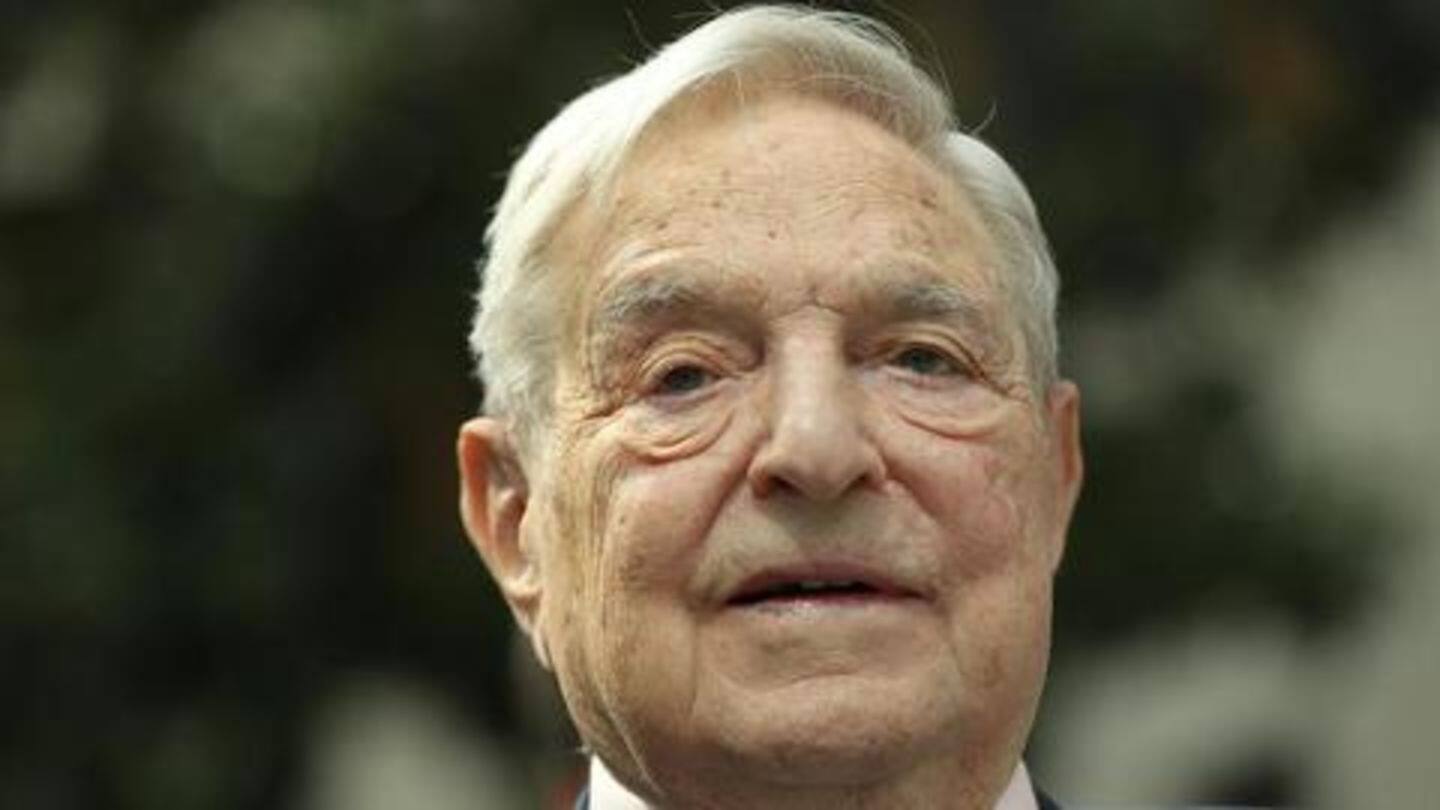 Billionaire George Soros is the latest name to join the long list of people who aren't impressed with how Prime Minister Narendra Modi is dealing with the country. Speaking at the World Economic Forum in Davos, the financier and philanthropist said PM Modi, who was democratically elected, is turning India into a Hindu nationalist state. He also slammed US President Donald Trump. Here's more.
In Davos, global leaders are discussing pressing matters
Davos, a town in the Swiss Alps, has become home for global figures for three days, who are discussing wide-ranging issues including nationalism, economy, and climate change. Soros, in his address, touched upon nationalism saying it's making headway in the entire world with the "worst setback" being seen in India. He said the current regime's actions in Kashmir and decision on citizenship are concerning.
Soros spoke about Muslims' citizenship and Kashmir
"The biggest and most frightening setback occurred in India where a democratically elected Narendra Modi is creating a Hindu nationalist state, imposing punitive measures on Kashmir, a semi-autonomous Muslim region, and threatening to deprive millions of Muslims of their citizenship," Soros went on.
Last year, government revoked Article 370, introduced new citizenship law
To recall, last year, the Indian government revoked Article 370, which had granted autonomous status to Jammu and Kashmir. Before that, the militancy-ridden area was put under a heavy blanket of forces and communication modes snapped. This move raised concerns about human rights. Separately, a new law — the Citizenship Amendment Act, has ignited fears that Indian Muslims will be stripped of their citizenship.
Trump is a conman, claimed Soros
Not restricting himself to PM Modi, Soros criticized US President Donald Trump calling him a "conman and narcissist". "Trump is willing to sacrifice the national interests for his personal interests and he will do practically anything to win re-election. When his fantasy of becoming president came true, his narcissism developed a pathological dimension," Soros went on. He also slammed Chinese President Xi Jinping.
"World would be a better place without Xi and Trump"
"By contrast, Xi Jinping is eager to exploit Trump's weaknesses and use artificial intelligence to achieve total control over his people. The world would be a better place if they (Xi and Trump) weren't in power," Soros said.
He announced $1 billion for "saving" civil society
Soros's disdain for the current lot of leaders governing countries was obvious, but he took it a step further by pledging $1 billion for a university network project that will "battle the erosion of civil society in a world increasingly ruled by would-be and actual dictators and beset by climate change." He called it the need of the hour.
Soros said open societies are in danger
"We live at a transformational moment in history. The survival of open societies is endangered and we face an even greater crisis: climate change," the Hungarian-born billionaire explained. Marginalized and displaced people will benefit from this idea, he added.