'Wow,' says Trump after Supreme Court upholds travel ban
'Wow,' says Trump after Supreme Court upholds travel ban
Jun 27, 2018, 10:57 am
3 min read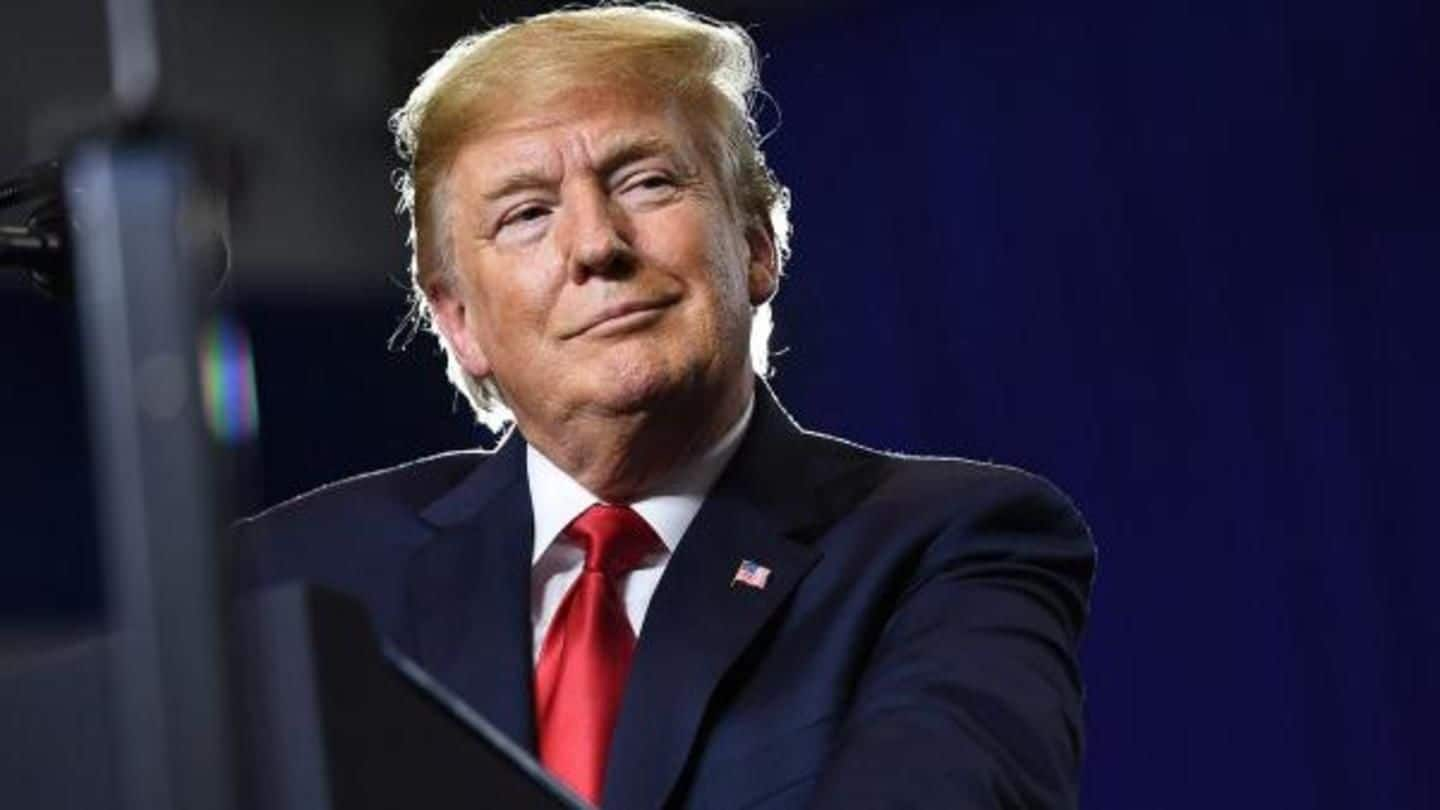 After months of legal battles, as the US Supreme Court (SC) upheld Donald Trump's travel ban yesterday, the President hailed the verdict on Twitter with a simple 'wow.' It was "a moment of profound vindication" following "months of hysterical commentary from the media and Democratic politicians," he enthused. But critics argued the decision would "someday serve as a marker of shame."
All about the controversial and unprecedented ban
In January'17, Trump signed an executive order restricting citizens from seven Muslim-majority countries- Iran, Iraq, Libya, Somalia, Sudan, Syria, and Yemen- from entering the US. While subsequent orders excluded Iraq and Sudan, the ban was expanded to include Chad, Venezuela, and North Korea in September'17. It wasn't exactly a surprise; Trump had promised during his presidential campaign a broad, all-encompassing Muslim ban.
The matter reached SC after being quashed by several courts
Critics decried the "anti-Muslim bias" in the ban and took it to courts, most of which revoked the order, including federal trial judges in Hawaii and Maryland and appeals courts in Richmond, San Francisco and Virginia. But in December, seven of nine SC judges voted to lift multiple injunctions imposed by lower courts on Trump's directive, allowing it to come into effect pending appeal.
Policy well within the president's powers: SC
Yesterday's 5-4 decision was a major win for the administration and a bitter defeat for liberals. Chief Justice John Roberts ruled the policy was within the president's authority and his responsibility to "keep the nation safe." Lately, conservatives have won several 5-4 decisions post the addition of Trump nominee Neil Gorsuch, after Republicans blocked predecessor Barack Obama's nominee for 10 months till his term ended.
SUPREME COURT UPHOLDS TRUMP TRAVEL BAN. Wow!

— Donald J. Trump (@realDonaldTrump) June 26, 2018
What does the ruling mean for travelers?
Now, travelers from Iran, Libya, Syria, Somalia and Yemen will be prohibited from entering the US. Restrictions on North Korean and Venezuelan travelers weren't challenged in court; Chad was removed in April. Though people can apply for waivers on a case-by-case basis, only 128 out of more than 8,400 applicants got them during December 8-January 8. Incidentally, this is the policy's third version.
Critics haven't yet given up
Protesters are exploring their options. One possibility is that lawmakers in Congress overturn the ban through legislation, but it's unlikely: Republicans have largely been supportive, and even if Democrats were to retake control, Trump would likely veto attempts to undo the ban. Another way out, critics said, is to challenge the waiver-process by demonstrating the administration wasn't admitting travelers who met all exemption conditions.
Our country will always be safe on my watch: Trump
The administration and Trump, meanwhile, stand vindicated. It's not yet clear if the ruling will change the way the policy has been implemented since December. But Trump insists "our country will always be safe, secure, and protected on my watch."