#TrumpImpeachment: President Donald Trump impeached in historic US House vote
#TrumpImpeachment: President Donald Trump impeached in historic US House vote
Written by
Ramya Patelkhana
Dec 19, 2019, 07:17 am
3 min read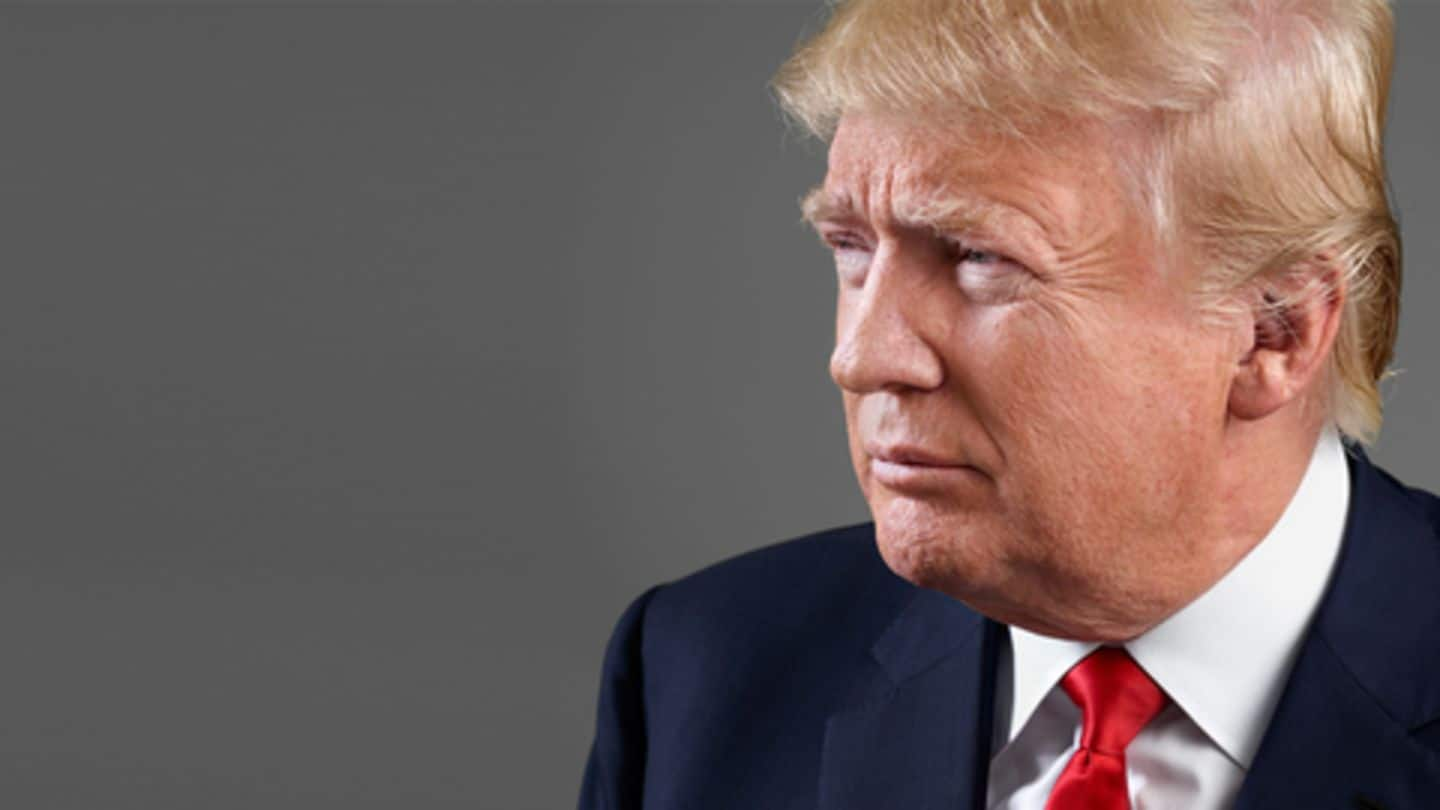 In a historic vote, the US House of Representatives voted to approve the impeachment charges against President Donald Trump to remove him from office on Wednesday. He has been impeached on two charges: one for the abuse of power of his office and a second for the obstruction of Congress. Trump is the third President in the history of the US to be impeached.
Trump allegedly abused office for personal and political gains
Trump is alleged to have abused his office to pressurize Ukraine to interfere in the 2020 US Presidential Elections for investigating his political rivals for personal and political gains. House Speaker Nancy Pelosi launched the formal impeachment inquiry into Trump on September 24 after a whistleblower revealed that he asked his Ukrainian counterpart, Volodymyr Zelensky, to probe former Vice-President Joe Biden and his family.
House voted in favor of formalizing impeachment inquiry in October
The 435-member House of Representatives had voted 232 to 196 in favor of formalizing the impeachment inquiry against Trump on October 31, approving the process of his removal from office. Later, on December 10, House Democrats had unveiled the two articles of impeachment against Trump for abusing his office as well as for obstructing Congress.
What did the whistleblower complain about?
On August 12, the whistleblower complained about a July 25 telephone conversation between Trump and Zelensky. In the conversation, Trump asked Zelensky to investigate 2020 US Presidential candidate Biden and his son Hunter, who has served as a Director for Ukrainian energy company Burisma.
Trump accused of putting national security at risk
Trump is accused by the Democrats of withholding military aid to Ukraine - which it sought to combat Russian military aggression - for political and personal gains. Democrats had also accused Trump of putting national security at risk when he pressurized the newly elected Ukrainian President Zelensky to pursue investigations against his political rivals.
Trump sent a letter to House Speaker ahead of vote
Notably, on the eve of the historic impeachment vote, Trump had sent a "furious" six-page letter to House Speaker Pelosi in which he denounced the "vicious crusade" against him. He accused Pelosi and House Democrats of pursuing an "invalid" and partisan impeachment inquiry. Trump also defended himself against the charges of abuse of power and obstruction of the congressional inquiry in the letter.
Here's what might happen next for Trump
Though Trump has been impeached, it doesn't mean he'll be removed from office immediately. The US Senate will decide whether he should be removed. According to the US Constitution, a president, who has been impeached by the House, can still serve as president. So, the Senate has to hold a trial and vote to determine whether Trump should be convicted and removed from office.
The other two impeached Presidents of the US
Before Trump, Bill Clinton and Andrew Johnson are the only US Presidents to have been impeached by the House. However, both Clinton and Johnson were acquitted by the Senate. So, it is up to the Senate to decide whether to acquit or convict Trump.