Philips announces more jobs cuts; 6,000 employees to be fired
Philips announces more jobs cuts; 6,000 employees to be fired
Jan 30, 2023, 01:54 pm
3 min read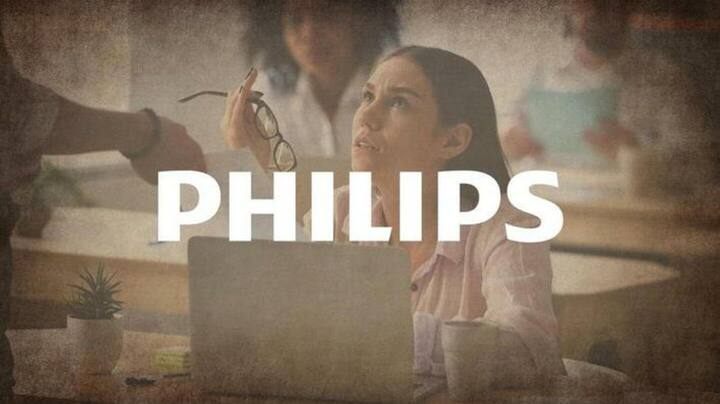 Dutch health technology company Philips has announced that it plans to lay off 6,000 more employees. The company has been battling losses following the recall of its faulty sleep apnea treatment devices. The recall led to Philips losing 70% of its market valuation. The new job cuts will be in addition to the termination of 4,000 roles the firm announced in October last year.
Why does this story matter?
Philips' sleep apnea nightmare is yet to end. The ongoing recall of millions of dangerous sleep apnea devices has met roadblocks at every turn.
The company is also dealing with lawsuits by affected patients and investigations by authorities across the world.
More job cuts are the result of the firm's need to reduce its operational costs to cope with tough times.
The company will cut half the jobs this year
Philips' decision to cut more jobs is to improve its profitability. Half of the job cuts will be this year, while the other half will be axed by 2025. Newly appointed CEO Roy Jakobs called the decision to further cull the workforce "difficult, but necessary." The company has also announced its earnings report for the fourth quarter of 2022.
Layoffs will increase profit margins by 2025: Philips
Per Philips, layoffs will improve the company's profit margin or adjusted EBITA (earnings before interest, taxes, and amortization) by 2025. It expects a low-teens improvement by 2025 and a mid-to-high-teens profit margin beyond 2025. The firm added that a simplified operating model will make it "more agile and competitive, enabling the company to deliver more impactful innovations for customers, patients, and consumers."
Philips posted improved results in Q4
In the last quarter of 2022, Philips saw some improvement in its numbers. Group sales improved from €4.94 billion to €5.42 billion. However, the company posted a net loss attributable to shareholders of €106 million, compared to a €157 million profit in the year before. EBITA fell from €651 million in the previous year to €647 million.
Philips will strengthen 'patient safety' and 'quality management': Jakobs
Jakobs said that despite operating in attractive health technology segments, Philips is unable to "fully exact the value of its businesses" due to its "operational challenges." He said that the company "will focus on organic growth through patient and people-centric innovation at scale." "This will be enabled by strengthening our patient safety and quality management and completing the Respironics recall," he added.
The recalled devices were a threat to patients' health
In June 2021, Philips initiated the recall of 3-4 million continuous positive airway pressure (CPAP) machines, bilevel PAP, and certain ventilators used for the treatment of sleep apnea. The recalled devices have PE-PUR (polyester-based polyurethane) sound abatement foam. This foam can break down and could be breathed in or swallowed by the person using the device, potentially resulting in serious injury.