Twitter's woes continue: Revenue falls 40% as interest payment nears
Twitter's woes continue: Revenue falls 40% as interest payment nears
Jan 18, 2023, 12:33 pm
2 min read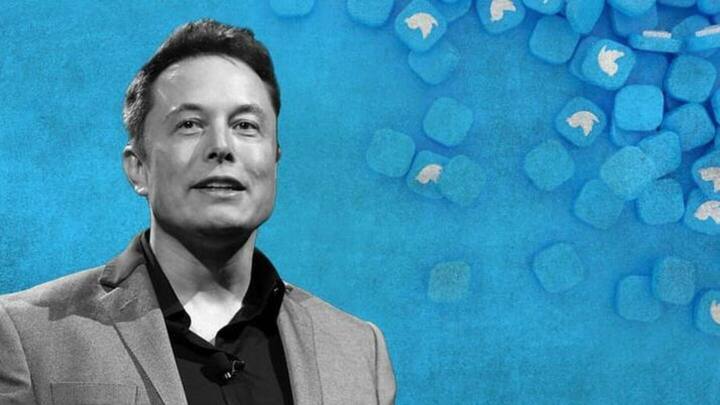 Ever since Elon Musk took over Twitter, he has been on a mission to find new revenue-generating opportunities for the platform. It seems that he is yet to hit the gold in that regard. According to Zoë Schiffer, managing editor of Big Tech-focused publication Platformer, Twitter's quarterly revenue is down 40% year-over-year. In 2021, the company posted a net loss of $221 million.
Why does this story matter?
Musk has been focused on making Twitter less dependent on ad revenue, which has been its chief source of revenue for a long time. One of the first things he did after acquiring the social media platform was to make the blue check mark a paid service.
Twitter has also been dropping several new features to make the platform more creator-friendly.
Twitter must pay first installment of debt by January end
Musk acquired Twitter for $44 billion. Out of the $44 billion, $13 billion came from banks such as Morgan Stanley, Bank of America, Barclays, BNP Paribas, Mizuho, MUFG, and Societe Generale. Per reports, Twitter has to pay the first installment of interest payment related to the debt by the end of January. The due amount is said to be $1.5 billion.
Defaulting interest payment may end badly for Twitter
The falling revenue does not bear well for Twitter as the date of interest payment fast approaches. If the company fails to make the payment, it will join the infamous NCAA (no-coupon-at-all) club. The default would probably result in the social media company filing for bankruptcy. Musk had said in November that Twitter is on a "fast lane to bankruptcy."
Are Twitter's woes exaggerated? 
Twitter's woes may be exaggerated. The quarter where the company's revenue reportedly fell was the first three months of Musk's reign. Musk himself recently admitted that the company is no longer facing the threat of bankruptcy. During an episode of the All-In Podcast last month, Musk said that Twitter's cost structure has improved by three or four factors.
Musk might cut a new deal with lenders
It is fair to assume that Musk may have some contingency in mind if Twitter fails to pay interest. Considering the issues he's facing at Tesla, Musk may not offload more Tesla stocks. Musk can use Twitter's limited cash reserve. He might also cut a new deal with the lenders, such as a debt-for-equity exchange at a discount to the debt's face value.