Zomato co-founder Gaurav Gupta quits to start 'a new chapter'
Zomato co-founder Gaurav Gupta quits to start 'a new chapter'
Written by
Ramya Patelkhana
Sep 14, 2021, 02:29 pm
3 min read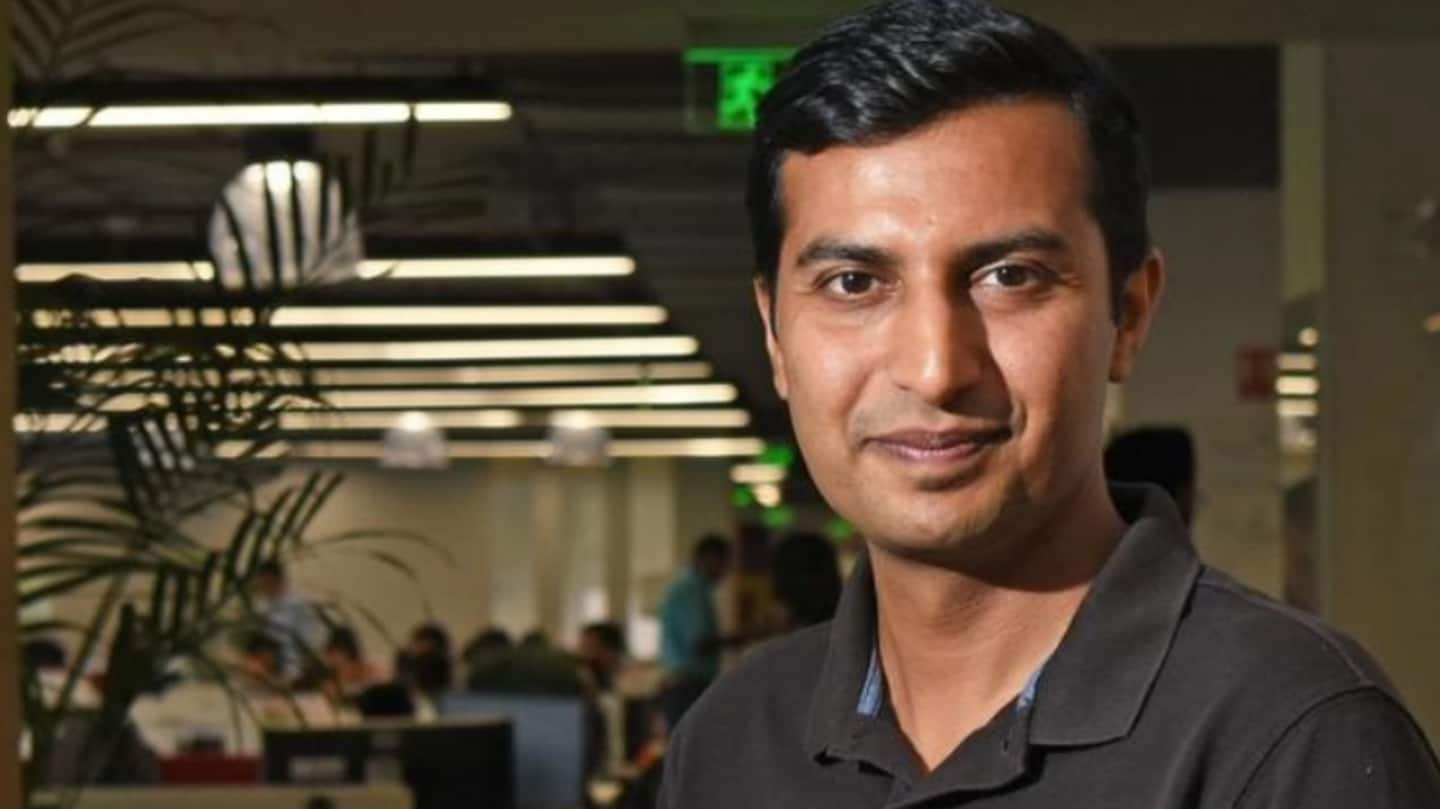 Gaurav Gupta, the co-founder and Chief Operating Officer (COO) of homegrown food-delivery platform Zomato, has announced his decision to quit the company. Gupta said he is leaving Zomato as he wants to take a "new turn" in life and start a "new chapter." Notably, Gupta was one of the key figures behind Zomato's landmark initial public offering (IPO) in July this year. Here's more.
Zomato CEO Deepinder Goyal confirms Gupta's exit on Twitter
Confirming Gupta's exit, Zomato's founder-CEO Deepinder Goyal tweeted the last six years with Gupta "have been amazing," and thanked him. Wishing him the best for his future endeavors, Goyal added, "I am pumped and excited to see what you will cook up next. Make @zomato proud." However, Moneycontrol has reported that Gupta resigned because of a fallout between him and Goyal sometime earlier.
Take a look at what Goyal posted on Twitter
I wish you all the best for your future, and look forward to continue being the friends that we are for the rest of our lives. ❤️

I am pumped and excited to see what you will cook up next. Make @zomato proud 🚀

— Deepinder Goyal (@deepigoyal) September 14, 2021
Taking a new turn in my life: Gupta to employees
"I am taking a new turn in my life and will be starting a new chapter, taking a lot from this defining chapter of my life—the last 6 years at Zomato," Gupta wrote in an email addressed to Zomato's employees. "We have a great team now to take Zomato forward...it is time for me to take an alternate path in my journey," he added.
Zomato businesses managed by Gupta weren't doing well
According to unnamed sources familiar with the matter, Gupta's exit from Zomato had been brewing for a while since the Zomato businesses he launched didn't take off. Zomato's grocery delivery and nutraceuticals businesses had to be shuttered since they were struggling. Gupta's overseas expansion plan also didn't work. Zomato had entered the nutraceuticals business last year with health and fitness products.
Gupta was named head of nutraceuticals business for five years
Zomato named Gupta the head of the nutraceuticals division for five years when it launched to capitalize on the adoption of healthy food among Indians. Nutraceuticals are a subset of dietary products providing medical or health-related benefits. Zomato proceeded to shut this underperforming business recently at a time when the Indian government is tightening rules surrounding private labels for marketplace businesses in the country.
Zomato recorded Rs. 356 crore loss in last quarter
Irrespective of the specifics of the fallout between Gupta and Goyal that remain unknown, it's possible that the disappointing performance of several ambitious ventures was detrimental to Gupta's work at Zomato. Zomato recorded a net loss of Rs. 356 crore during the quarter ended June 30, 2021. However, the company's Rs. 916 crore income this quarter was a huge year-on-year improvement.