25 years of 'CID': Decoding what made it a phenomenon
25 years of 'CID': Decoding what made it a phenomenon
Jan 21, 2023, 04:10 am
3 min read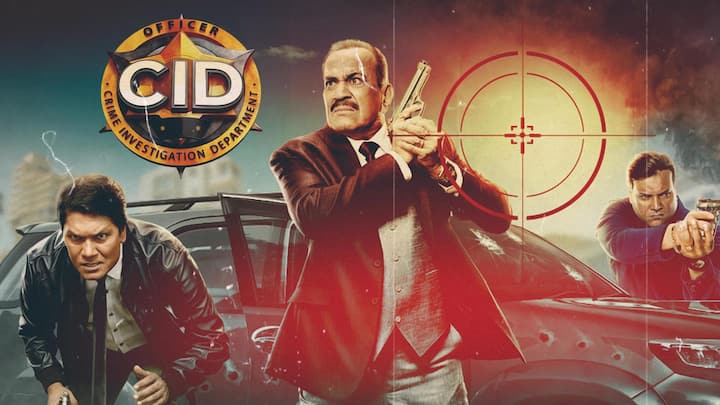 Sony TV's fan-favorite detective show CID premiered on January 21, 1998, and has thus clocked in 25 years today! A staple of Indian viewers, it took the country by storm and has the singular distinction of being the longest-running Indian television series. While it concluded in October 2018, its re-runs still dominate the channel. What is it about CID that makes it so loved?
Genuine relationships were at the show's core
CID made it a point to demonstrate the deep bonds forged between people at the workplace, and sometimes, how the people we work with end up becoming our closest, best friends. This friendship was demonstrated through the three main leads, Shivaji Satam (ACP Pradyuman), Dayanand Shetty (Sr. Inspector Daya), and Aditya Srivastava (Sr. Inspector Abhijeet). Over the years, their camaraderie became CID's soul.
The show often simplified jargon for viewers
For a detective show, naturally, CID had its fair share of some jargon (usually forensic terminologies or names of drugs), but it ensured that the viewer didn't become detached or lost interest in the show owing to seemingly incomprehensible terms. This jargon was often simplified and disentangled to ensure that it didn't come in the way of the audience's understanding of the case.
Different kinds of episodes broke the monotony
CID dealt with all sorts of cases—murder, theft, cyberhacking, everything one can think of! As a result, it broke a certain monotony that would have seeped into the show otherwise, and kept the viewer intrigued and immersed. A lot of times, some episodes also showed selected officers as victims, while the rest of the team put their lives on the line for them.
Several well-known faces have graced the show over the years
CID has a long list of cameos and several A-list actors such as Shah Rukh Khan, Rani Mukerji, and Salman Khan, among others, have graced the show to promote their respective films. In addition to that, Ashutosh Gowariker, Sushant Singh Rajput, Om Puri, Rajat Kapoor, Ashwini Kalsekar, Shishir Sharma, Anup Soni, Dilip Joshi, among others, were also seen in cameos/special appearances.
'CID' had good dosage of humor, even romance elements
The makers ensured that despite the intense and gory themes it dealt with, CID remained an entertaining and engaging affair—something that was made possible due to the dollops of humor they injected at regular intervals. Freddy, played by Dinesh Phadnis, exists as a comic device in numerous episodes. Another fan-favorite track was that of Abhijeet-Tarika's romance, which, too, was coated with layers of fun/banter.