Listing the biggest titles premiering at Sundance Film Festival 2023
Listing the biggest titles premiering at Sundance Film Festival 2023
Jan 20, 2023, 05:16 pm
2 min read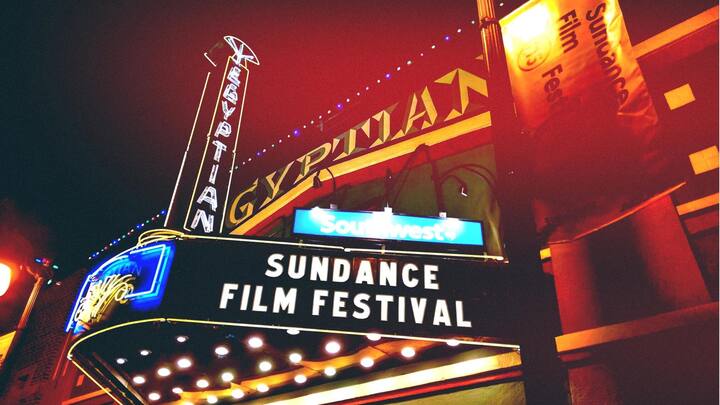 One of the most prestigious and hugely anticipated film festivals in the world, the Sundance Film Festival started in Park City, Utah, on Thursday. The festival will feature hundreds of films from across the globe. Often, distributors and streamers such as HBO, MUBI, and Disney+ acquire rights to some of these films. Here are the biggest Sundance titles to watch out for.
Danny and Michael Philippou's Talk To Me stars Sophie Wilde and Miranda Otto. It follows "A group of friends [who] discovers how to conjure spirits using an ancient embalmed hand [and] becomes hooked on the new thrill until one of them opens the door to the spirit world." Horror is a fan-favorite genre and Talk To Me stands a fair chance in the competition.
John Carney's Flora and Son is headlined by Eve Hewson, Joseph Gordon-Levitt, Oren Kinlan, and Jack Reynor. It will trace the story of a single mother Flora, who does not get along well with her teenage son, Max, who often steals. The police encourage her to help him find a hobby, and she finds an old guitar in a dumpster.
Maryam Keshavarz's The Persian Version stars an ensemble comprising Layla Mohammadi, Niousha Noor, Kamand Shafleisabet, Bella Warda, and Chiara Stella. The Persian Version is the story of "Leila, an Iranian-American who comes from two countries at odds with each other and strives to find balance and embrace her opposing cultures, while boldly challenging the labels society is so quick to project upon her."
And now, for the Black Mirror fans! The Pod Generation—fronted by Game of Thrones fame Emilia Clarke—is set in a "not-so-distant future, amid a society madly in love with technology, where tech giant Pegazus offers couples the opportunity to share their pregnancies via detachable artificial wombs or pods." The movie also stars Chiwetel Ejiofor and Rosalie Craig. It is helmed by Sophie Barthes.
Here are a few other movies/documentaries worth mentioning
Apart from the aforementioned titles, there are several other movies that are making their way to Sundance this year. These include Randall Park's Shortcomings, Molly Gordon and Nick Lieberman's Theater Camp, Alice Englert's Bad Behavior, Eddie Alcazar's Divinity, Justin Chon's Jamojaya, Qasim Basir's To Live and Die and Live, Lana Wilson's Pretty Baby: Brooke Shields, and Doug Liman's Justice, among several others.