Hindu seer sets up 'Dharma Censor Board' for 'anti-religious' content
Hindu seer sets up 'Dharma Censor Board' for 'anti-religious' content
Jan 20, 2023, 04:55 pm
2 min read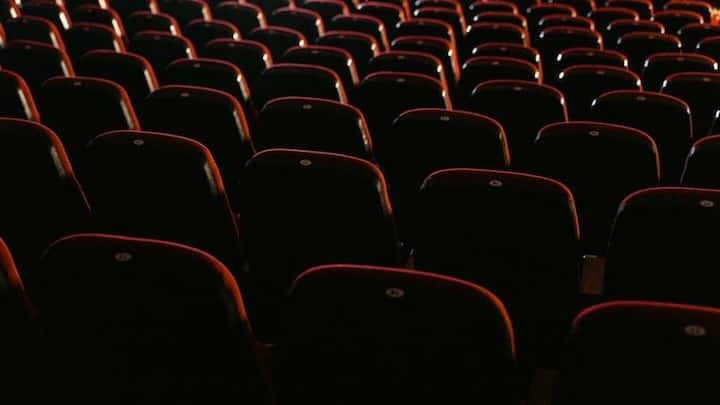 With the view to keep a track of the "anti-religious" content in films, web series, and documentaries, a 10-member Dharma Censor Board has been constituted by prominent Hindu seer Avimukteshwaranand Saraswati. On Thursday, addressing the media at the ongoing Magh Mela, Saraswati said that the board has issued guidelines to filmmakers, asking them to refrain from insulting, disrespecting or ridiculing Sanatan Dharma.
Why does this story matter?
According to the prominent seer, the Dharma Censor Board, constituted on January 3, is based on the policy of jhonko, toko, and roko, which means talk, intervene, and stop.
This comes after the song Besharam Rang from Pathaan created a stir last year for allegedly hurting Hindu sentiments.
Many nationalist organizations protested against the outfits worn by leading lady Deepika Padukone in the song.
This board to serve as 'assistant to (film) censor board' 
"Dharma Censor Board will act as an assistant to the censor board of the government," stated the Hindu seer during his address to the media. In addition to this, he also said, "We are not questioning their censor board." Reportedly, the media in-charge of Shankaracharya said that the board will also ensure that film titles do not hurt or disrespect religious sentiments of people.
How will the Dharma Censor Board function? 
According to the seer, the experts will see the films when they are released and review them. If they find the concerned movie suitable for the people belonging to Sanatan Dharma, the board will issue a certificate. Notably, the functioning of this board is not limited to films or series, but will also cover theater productions along with colleges and universities' work.
Who are the members of Dharma Censor Board? 
The other nine members of the 10-member board are veterans belonging to the field of religion and culture. The list includes Suresh Manchanda (a media veteran), Swami Chakrapani Ji Maharaj (advocate of Sanatan Dharma), Mansi Pandey (actor), Tarun Rathi (vice president, Uttar Pradesh Film Development Council), Captain Arvind Singh Bhadauria (specialist in social issues), Gargi Pandit (expert in Sanatan Dharma), among others.