Ayodhya's airport to carry Lord Ram's name after Cabinet approval
Ayodhya's airport to carry Lord Ram's name after Cabinet approval
Nov 25, 2020, 07:03 pm
2 min read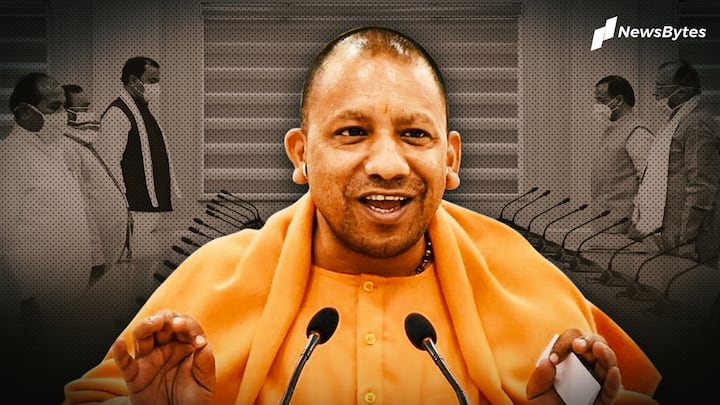 The Uttar Pradesh Cabinet on Tuesday cleared a proposal to name the airport in Ayodhya as the Maryada Purushottam Sri Ram Airport, in honor of the Hindu deity. In November 2018, during the Deepotsav occasion ahead of Diwali, Chief Minister Yogi Adityanath had announced the temple town's airport would have both domestic and international terminals. It could be the largest airport in UP.
Government wants to revamp Ayodhya, said deputy CM
After the Cabinet approved the proposal, Deputy CM Keshav Prasad Maurya tweeted, "Your state government is committed to positioning Shriram Lala's city Ayodhya among the top religious places in the world. (sic)" Reportedly, the UP government is in talks with a global consultant to give Ayodhya a massive facelift. Attention would be given to infrastructure, conservation, and tourism.
In August, foundation stone for Ram Mandir was laid
Earlier this year, the ground-breaking ceremony of the famed Ram Mandir took place in Ayodhya, capping a decades-old legal battle that defined India's socio-political fabric for long. The event was attended by Prime Minister Narendra Modi, Adityanath, and RSS Chief Mohan Bhagwat. This month, Ayodhya celebrated its first Diwali, after the historic ceremony, with much pomp and show.
Another ordinance linked to forced religious conversions was approved
As far as the airport is concerned, the government has reportedly started the process of acquiring the land. Besides the proposal for the airport, the Cabinet also cleared 20 other proposals. One of them is the Uttar Pradesh Vidhi Viruddh Dharm Samparivartan Pratishedh Adhyadesh 2020 (UP prohibition of unlawful religious conversion ordinance 2020) to keep a check on forced religious conversions - Love Jihad.
Stricter punishment for "forced conversions" in UP
The ordinance specifies 1-5 years of imprisonment for man if he fails to prove that the woman didn't accept a new religion under coercion. If the accused can't provide evidence that the conversion was not for marriage, he will also invite punishment. Moreover, if the woman belongs from SC/ST community, or if it's a case for "mass conversion," the punishment would be 3-10 years.