India blocks videos, tweets of BBC documentary on PM Modi 
India blocks videos, tweets of BBC documentary on PM Modi 
Jan 21, 2023, 04:48 pm
3 min read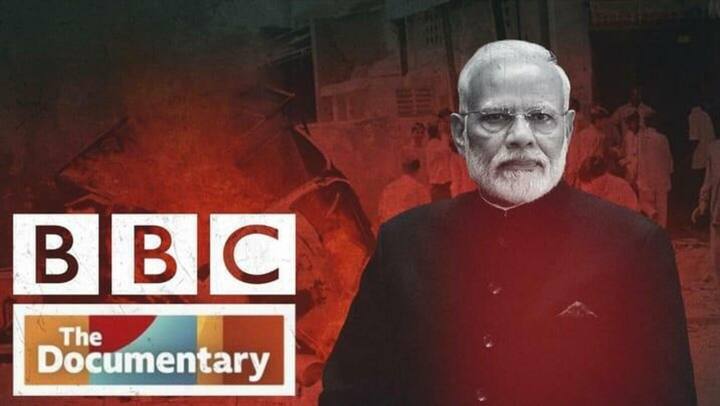 The Ministry of Information and Broadcasting (MIB) directed to block of YouTube videos linked to the BBC documentary on PM Narendra Modi, ANI reported quoting sources. The ministry also directed Twitter to remove over 50 tweets containing links to YouTube videos of the film. The order was reportedly issued by the Secretary of MIB using emergency powers under the Information Technology Rules, 2021.
Why does this story matter?
The documentary "India: The Modi Question" reportedly delves into PM Modi's approach toward the Muslim community.
The BBC is a quasi-owned entity of the UK government, which colonized India, among scores of other countries.
The documentary is based on an unpublished report by a team of the UK government that investigated and held PM Modi directly responsible for the 2002 Gujarat riots.
Centre found BBC documentary against India's integrity, public order 
The MIB blocked the documentary following examination in a meeting of various ministries. The documentary was reportedly found to be critical of the Supreme Court of India, against India's unity and making "unsubstantiated allegations regarding actions of foreign Governments in India." It was also found to be compromising India's sovereignty and integrity, as well as having an influence on the country's public order.
Documentary is propaganda: MEA 
Earlier, MEA described the documentary made by the British Broadcasting Corporation (BBC), the UK's public broadcaster, as a "propaganda piece" lacking objectivity and reflecting a colonial worldview. While the BBC did not make it available in India, MEA said some YouTube channels posted it allegedly to promote anti-India propaganda. According to reports, YouTube and Twitter have been asked to ban documentary-related videos.
A joint statement by retired professionals rebutted the BBC documentary 
Retired judges, retired bureaucrats and retired armed forces veterans co-sign a statement rebutting the BBC documentary 'Delusions of British Imperial Resurrection?' pic.twitter.com/XCFROpYzPl

— ANI (@ANI) January 21, 2023
Modi deliberately prevented police from containing violence, alleges documentary
PM Modi has been dogged by allegations of deliberately not preventing the carnage, which the BJP leader has denied. The inquiry report says that PM Modi prevented the Gujarat Police from acting to contain the targeted violence against Muslims. The episode features a former senior diplomat saying that the violence was planned by the Vishwa Hindu Parishad (VHP), a Rashtriya Swayamsevak Sangh (RSS) affiliate.
Riots aimed at purging Muslims; bloodshed goes unreported: Documentary
It further says that the riots were politically motivated with the intent of "purging Muslims from Hindu-dominated areas" and the extent of the violence was grossly underreported. It says that the systemic violence bore "all the hallmarks of ethnic cleansing". The inquiry team noted that the VHP and its allies couldn't have inflicted such damage without impunity from the government.