2002 Gujarat riots: 22 accused of killing 17 Muslims acquitted
2002 Gujarat riots: 22 accused of killing 17 Muslims acquitted
Jan 25, 2023, 01:37 pm
2 min read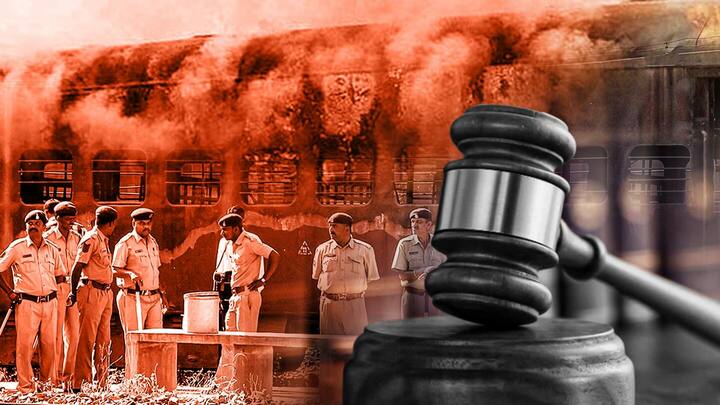 A Gujarat court acquitted 22 persons accused of killing 17 Muslims during the riots in 2002 due to a "lack of evidence," PTI reported. It said eight of the 22 accused died during the trial. Notably, communal riots erupted in Gujarat in February 2002 after a coach of the Sabarmati Express transporting Hindu pilgrims from Ayodhya was burnt down in Godhra, killing 59 people.
Why does this story matter?
The acquittal comes at a time when a controversy is going on in India over the BBC documentary India: The Modi Question, which questioned PM Narendra Modi's alleged inaction during the 2002 Gujarat riots while he was the state's CM.
Nearly 2,000 people were reportedly killed during the riots following the train-burning incident in Godhra that killed 59 Hindu devotees.
Forensic tests inconclusive, witnesses turned hostile: Defense counsel Gopalsinh Solanki
The court of Additional Sessions Judge Harsh Trivedi acquitted all 22 accused. Defense lawyer Gopalsinh Solanki, who represented the accused, said the court examined all the evidence, including the bones reported to be those of the victims, but it was "inconclusive in forensic tests," per Times of India. He also claimed that over 100 witnesses were examined but many of them turned hostile.
No sufficient evidence found against accused: Solanki
According to Solanki, the prosecution was unable to assemble sufficient evidence against the defendants. He said the bodies of the victims were never found. Police had reportedly found bones from an isolated location on the banks of a river. However, they were so burnt that the identities of the victims could not be determined, he added.
Prosecution had questioned the role of Gujarat police 
According to the prosecution, on February 28, 2002, the accused killed at least 17 Muslims in Delol village and burnt their bodies. It also questioned the Gujarat Police's role, as the FIR was filed in December 2003, while arrests were made in 2004. Later, the Gujarat High Court also granted them bail the same year. Notably, eight accused died during the trial.
What do we know about the Gujarat riots?
The 2002 Gujarat riots were inter-communal rioting in the state. The violence is blamed on the arson of a train at Godhra on February 27, 2002, which killed 59 Hindu pilgrims. It led to a series of riots that killed members of Gujarat's minority Muslim community. Modi, who was the state's CM, was also accused of taking no action to stop the violence.