States run out of life-saving medicines months after HIV/AIDS Bill
States run out of life-saving medicines months after HIV/AIDS Bill
Jun 06, 2017, 06:35 am
3 min read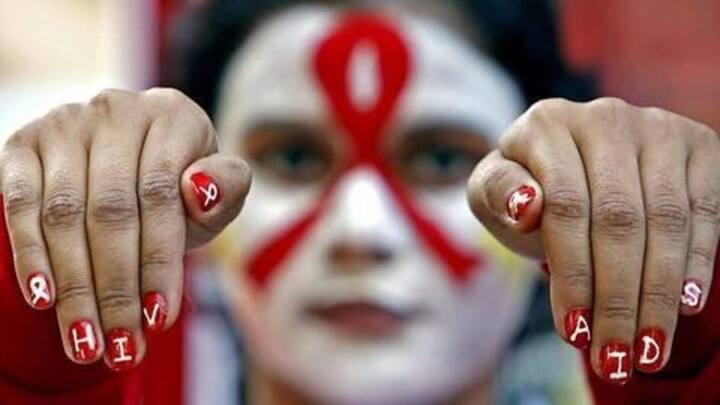 Not even two months after India passed the HIV/AIDS (Prevention and Control) Bill, 2017, ensuring dignity and equal rights to patients, at least six states have run out of live-saving drugs. Andhra Pradesh, Bihar, Delhi, Maharashtra, Meghalaya and Delhi are bearing the brunt of lack of medicines. But is it really very shocking, considering a crucial clause the government included in the bill?
A brief glance at India's anti-AIDS program
India's first effective Anti-Retroviral Treatment (ART) program has been in place since 1996; thirteen years ago, in 2004, it began a free ART scheme. Despite all efforts, ten years later, the UN declared India has the third highest population of HIV-positive people. Four of 10 people live with HIV. The same year, the draft HIV/AIDS Bill was released, which was finally approved in April'17.
What did the new bill say?
The bill seeks to end discrimination against HIV+ people and assure them equal rights to treatment, education and employment. Health Minister JP Nadda assured legal action against those discriminating against patients. However, one crucial phase in Clause 14(1) made a significant change to the government's free treatment scheme; the approved bill says the government would provide diagnostic and curative facilities "as far as possible".
Tripti Tandon of Lawyer's Collective says, "(The clause) gives an opening to the government to evade any accountability." "The bill…is designed to save inefficiencies of the government," says Paul Lhungdim, president of the Delhi Network of Positive People. Many argued it allows the government to shirk its commitment to provide the costlier second- and third-line treatment, which are needed if patients fail the first-line.
Initial reports of drugs' shortage came in May
One of the initial reports on stock-outs after the bill came early in May, when the Sunday Guardian said even Delhi's AIIMS had run out of medicines. A month later, Scroll claimed AP, Bihar and Meghalaya have been out of life-saving drugs since more than a month. There is also shortage of diagnostic machines and kits in AP, Assam, Bihar, Gujarat, Mizoram, Nagaland and Uttarakhand.
Shortages are not all that uncommon
According to a study by the Delhi Network of Positive People and MSF Access Campaign, Delhi's nine ART centres ran out of medicines 32 times during June'12-February'15. A report by the Centre for Advocacy and Research said among 1,547 patients in five states (AP, Karnataka, Maharashtra, Tamil Nadu and Telangana), 18.8% received inadequate quantities of medicines, while 13% received no medicine at all.
The many difficulties for HIV+ people
In May, the National Coalition of People Living with HIV in India wrote to the National Aids Control Organization (NACO), bringing to light several issues being faced by the affected community. Reportedly, many have been forced to sell their assets to procure the life-saving medicines from the open market. Many have stopped making long journeys to ART centres knowing they wouldn't get the drugs.
The NACP is also underfunded
The National AIDS Control Programme is also underfunded. Insufficient international funds since three three years have led to fears of recurrence of infection. Reportedly, funding from several philanthropic, bilateral, and multilateral donors declined 90% in three years.
Who is actually responsible, NACO or the government?
The NACO has said these stock-outs are temporary, and blamed the government for the inefficient facilities. However, how "temporary" can shortages be called if they keep recurring frequently? Activists have placed the responsibility on both the government and NACO, saying they should coordinate to ensure such situations do not arise.