Swachh Bharat helped fight coronavirus: Modi to vaccine recipients
Swachh Bharat helped fight coronavirus: Modi to vaccine recipients
Written by
Siddhant Pandey
Jan 22, 2021, 06:10 pm
2 min read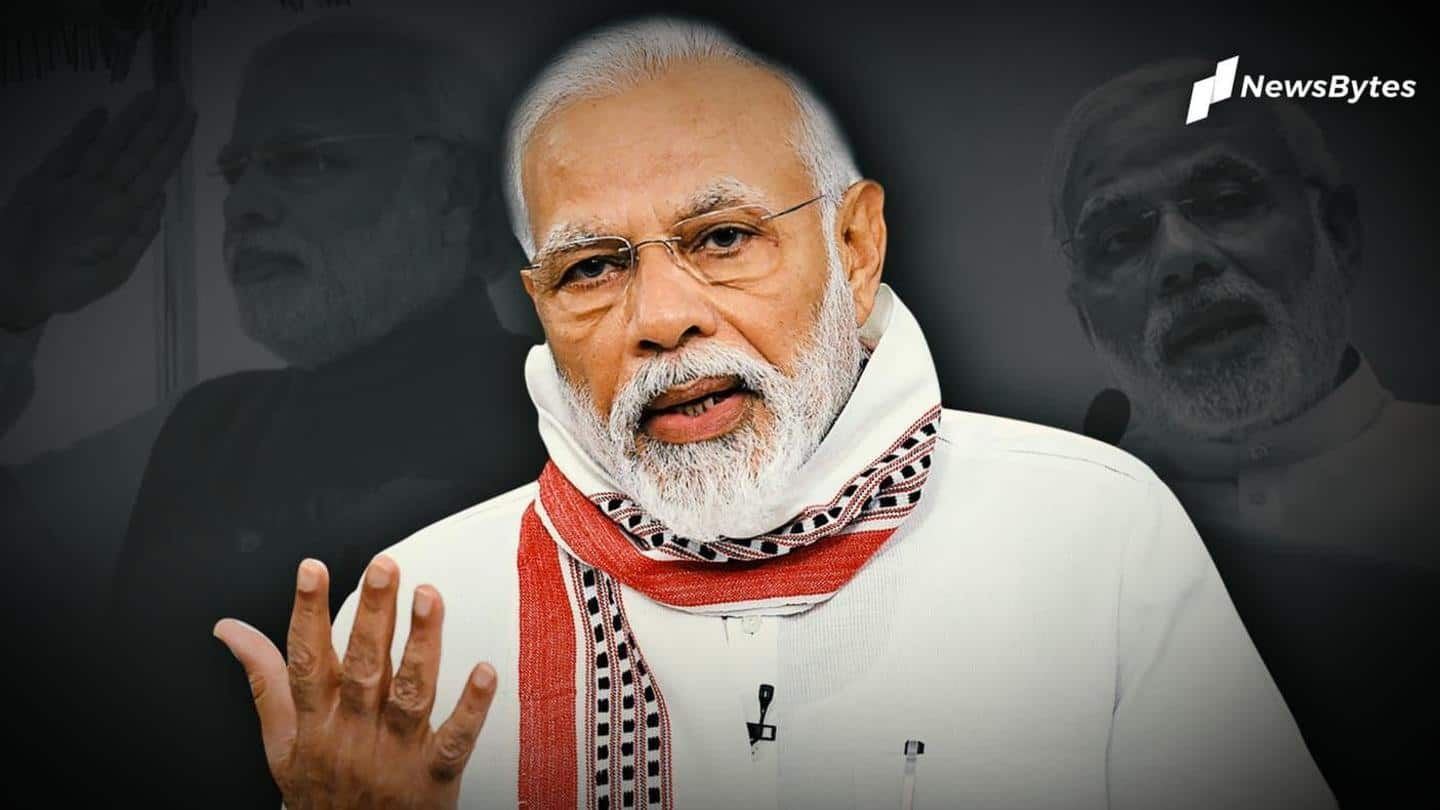 Prime Minister Narendra Modi on Friday said that his government's 'Swachh Bharat' cleanliness mission helped in the fight against the coronavirus. The PM made the statement in a video interaction with recipients of the COVID-19 vaccine. India had launched its COVID-19 vaccination drive last week, aiming to inoculate three crore healthcare and frontline workers in the first phase for free. Here are more details.
Modi interacts with vaccine beneficiaries, vaccinators in Varanasi
On Friday, Modi interacted with COVID-19 vaccine beneficiaries and vaccinators in Uttar Pradesh's Varanasi, the constituency he represents in the Parliament's Lower House. Speaking during the interaction, Modi thanked scientists for developing two "Made in India" vaccines in such a short period and celebrated the "world's biggest vaccination program" underway in the country. He also thanked healthcare workers and dedicated the vaccine to them.
'Interaction aimed at highlighting experiences of vaccine beneficiaries'
On Thursday, Modi had tweeted, "The world's largest vaccination drive is underway in India. Our frontline warriors are getting vaccinated across the nation." He had written, "This interaction would give a first-hand opportunity to hear their experiences as well as feedback."
Vaccination drive launched last week; 10 lakh already inoculated
This month, India had granted emergency approval for restricted use to Serum Institute of India's Covishield and Bharat Biotech's COVAXIN. The vaccination drive was launched last Saturday and 10,43,534 people have been vaccinated so far. Four people have died after receiving the shots. The Ministry said on Wednesday that three of the deaths aren't linked to the vaccine, while the fourth is under review.
Modi seeks to dispel rumors around vaccine efficacy
Further, Modi said during his Friday interaction, "When doctors and health workers give clean chit to the vaccine, it sends a very strong message among people about the efficacy of the shots." The central government has repeatedly sought to dispel concerns about the vaccines' safety and efficacy. After regulatory approval, critics had questioned the safety of the vaccines, particularly COVAXIN.
How bad is the outbreak in India?
According to the Union Health Ministry, as of 8 am on Friday, India has reported 1,06,25,428 COVID-19 cases, including 1,53,032 deaths, 1,88,688 active infections, and 1,02,83,708 recoveries. On Friday, India had reported 14,545 fresh infections and 163 new fatalities. Till Thursday, the Ministry had confirmed 145 cases involving the mutated strain of the virus found in the United Kingdom.