21 killed in 2,050 ceasefire-violations by Pakistan in 2019: MEA
21 killed in 2,050 ceasefire-violations by Pakistan in 2019: MEA
Sep 15, 2019, 07:57 pm
3 min read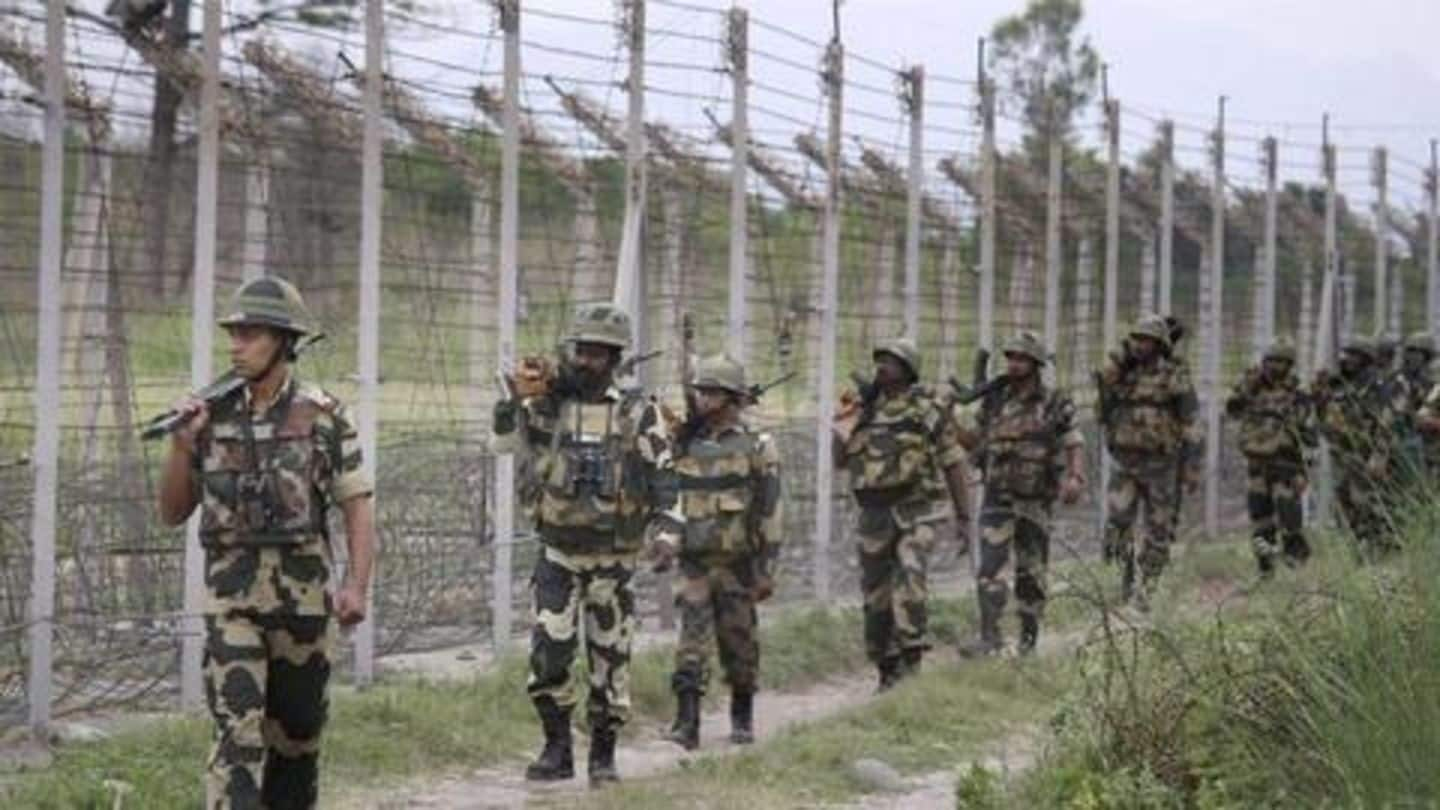 The Pakistani Army resorted to more than 2,050 cases of unprovoked ceasefire violations at the Line of Control (LoC) this year, in which 21 Indian civilians lost their lives, the Ministry of External Affairs (MEA) said on Sunday. The Centre has once again urged Islamabad to stick to the 2003 ceasefire understanding, an MEA spokesperson said. Here are the details.
Saturday: Pakistani troops violated ceasefire, started firing in Poonch
The fresh data comes just a day after another ceasefire violation attempt by Pakistan. On Saturday, Pakistani Army commenced heavy rounds of firing and mortar shelling on the forward posts and villages along the LoC in Poonch district of Jammu and Kashmir. The firing started from across the border in Balakote and Mankote areas, thereby drawing strong retaliation from the Indian Army.
Highlighted concerns over cross border infiltration, targeting of civilians: Government
The Ministry has raised its concerns to Islamabad over the said matter. "We have highlighted our concerns at unprovoked ceasefire violations by Pakistan forces, including in support of cross border terrorist infiltration and targeting of Indian civilians and border posts by them," it stated.
"We've called upon Pakistan to adhere to 2003 ceasefire understanding"
"This year, they have resorted to more than 2,050 unprovoked ceasefire violations in which 21 Indians have died. We have repeatedly called upon Pakistan to ask its forces to adhere to 2003 ceasefire understanding and maintain peace and tranquillity along the LoC and IB (International Border)," the spokesperson added. Defending India, he added that "Indian forces exercise maximum restraint and respond to unprovoked violations."
The ceasefire agreement between India-Pakistan was signed back in 2003
The ceasefire agreement between the neighboring nations was signed back in 2003. Last year, in May, armies of India and Pakistan had agreed to "fully implement" the ceasefire understanding. Subsequently, it was decided that both sides of the border would exercise restraint, and issues would be resolved through utilization of existing mechanisms of hotline contacts and border flag meetings at local commander's level.
860 cases of ceasefire violations in 2017; 1629 in 2018
However, despite the agreement and repeated attempts at its implementation, ceasefire violations along the LoC don't seem to end. In fact, there were a total of 228 cases of such violations in 2016, which increased to 860 in 2017 and further to 1,629 in 2018.
Meanwhile, Pakistan once again raised Kashmir issue at UN
To note, India-Pakistan tensions, both at the border and at International forums have been at their peak, ever since New Delhi revoked Article 370 of the Constitution, thereby repealing the special status and statehood to Jammu and Kashmir, its northernmost territories. Earlier this week, Pakistan re-attempted to flag the Kashmir issue at a UN forum. However, India strongly rebutted all its "false" claims.
What happened: Pakistan cried foul, India showed it the mirror
At the United Nations Human Rights Council (UNHRC) session in Geneva this week, Pakistan Foreign Minister claimed that basic human rights were being pounded in Kashmir. However, India shunned the allegations, saying that its neighbor was "misusing this platform for malicious political agendas." Pointing to human rights violations in parts of PoK, India added, "They cry victim when they actually are the perpetrators."