Bombs penetrated buildings, exploded inside: Here's what happened at Balakot
Bombs penetrated buildings, exploded inside: Here's what happened at Balakot
Mar 04, 2019, 07:25 pm
3 min read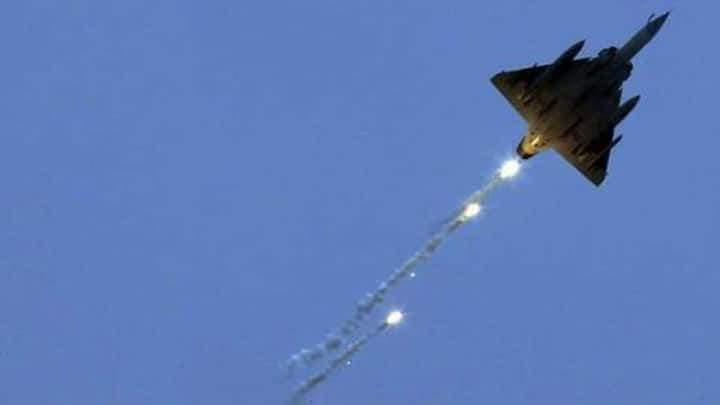 The unprecedented Balakot strikes in Pakistan drew a deep red line for India. With its seamless operation, IAF scripted history. But the ambiguity still persists. Almost a week after airstrikes, questions like how many terrorists were killed have taken over conversations in media. Satellite images, which Centre considers highly confidential, will reveal exact damage inflicted on Jaish-e-Mohammed. Here, we tell you what happened exactly.
Spice 2000 bombs were released by Mirage-2000 jets
According to NDTV, Spice 2000 glide bombs hit five different targets in Balakot. These Israel-made bombs can penetrate buildings, bunkers, etc., and explode inside. The "decapitating weapon" is designed for "taking out enemy leadership" with precise strikes. Mirage-2000 jets, which carried these explosives, breached the Pakistani airspace, reached an optimal launch point and released Spice 2000 bombs for the final attack.
One jet returned without releasing bombs
The jets crossed somewhere between 3 and 20 kilometer of LoC. All the Mirages flew individually to their launch point to ensure Pakistani radar doesn't detect them. The report added, one Mirage-2000 returned without releasing the weapon as the onboard computer didn't allow it.
Bombs "matched" targets with pre-fed images, then exploded
Once the bombs were dropped, they covered dozens of kilometers easily, due to pre-fed GPS coordinates. As they approached their targets, the bombs "matched" the structures with intelligence images, which were already uploaded. Finally, they struck their respective targets. Notably, a build-up of clouds made it difficult for Indian satellite, which drifted over the area the next morning, to click any high-resolution images.
Satellite images, which are available, cast doubts on operation
Despite the clean attack, many doubted the operation. International Cyber Policy Center in Australia claimed the February 27 images they accessed didn't show evidence of damage. So did IAF miss the targets? Absolutely not, said Air Chief Marshal BS Dhanoa, earlier in the day. He said the targets were hit while adding the IAF doesn't count the number of human casualties.
We don't count casualties, government does: Dhanoa
"IAF is not in a position to clarify the number of casualties. The government will clarify that. We don't count human casualties, we count what targets we have hit or not," Dhanoa said.
Separately, journalist claims 35 bodies were transported from attack site
Amid the uproar over the success of the attack, Francesca Marino, an independent journalist, reported eyewitnesses told her they saw at least 35 bodies being transported hours after the operation. That IAF struck JeM's camp was also confirmed by Maulana Ammar, Masood Azhar's brother. Addressing cadres, Ammar said India struck a school where students were "being trained for jihad".