5 nutritious fasting drinks to keep you energetic
5 nutritious fasting drinks to keep you energetic
Apr 04, 2022, 04:39 pm
2 min read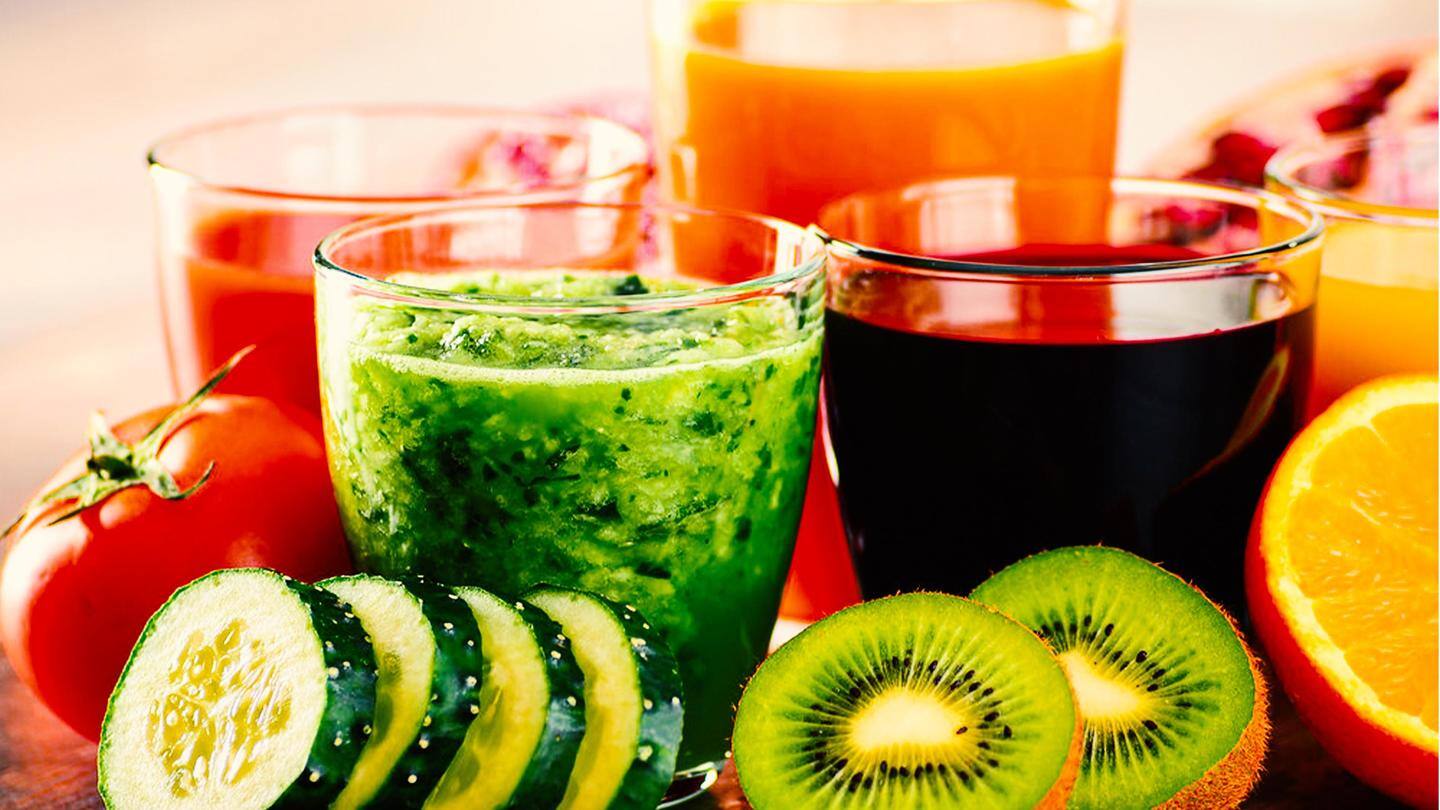 With Chaitra Navratri, Ramadan, and various other festivities being held this month, most people in Hindu and Muslim households are observing a fast. The fasting period normally entails no food from sunrise to sunset (even water is prohibited in Ramadan fast). So during your eating window, consume foods and beverages that keep you energized and hydrated. Here are some nutritious drinks you can have.
This traditional Ayurvedic drink is loaded with proteins and other nutrients. Blend some milk with almonds and cashews to make a paste. Boil the desired quantity of milk and add the nut paste to it. Add crushed saffron strands, and sugar and boil the milk again. Let it simmer for four-five minutes. Add cardamom powder, rose water, sliced almonds, mix well, and serve chilled.
This tropical juice infused with fresh pineapples and oranges is the perfect refreshing summer drink to enjoy on your fasting days. Peel some fresh oranges and chop the pineapple. Blend the fruits along with sugar and water until smooth. Strain the mixture using a fine-mesh strainer to extract the fresh juice. Pour into a tall glass, add some ice cubes and serve chilled.
This mango banana smoothie is wholesome, refreshing, and will give you instant energy. It is rich in dietary fiber, and vitamins and will keep your tummy full. Blend some freshly chopped mangoes along with coconut milk and banana until smooth. Add coconut water and honey to it and blend everything well into a smoothie-like consistency. Pour the smoothie into tall glasses and serve chilled.
This pudina chaas recipe is cooling, refreshing, and perfect for the hot summer days. It will keep you hydrated and fresh during your fasting days and detoxify your body. Blend chilled plain yogurt along with chilled water, fresh mint leaves, green chili seeds, roasted cumin powder, black pepper powder, and rock salt until smooth. Pour the chaas into tall serving glasses and serve chilled.
Lassi is one of the best healthy and nutritious beverages to consume during your fasting days as it's refreshing, and also helps in easy digestion. This yogurt-based drink is creamy, rich, and delicious. Add chilled yogurt to a bowl along with chilled water and some sugar. Whisk the ingredients until smooth. Pour into tall glasses, top up with some malai and enjoy.