How to choose the right concealer
How to choose the right concealer
Feb 17, 2022, 01:31 pm
3 min read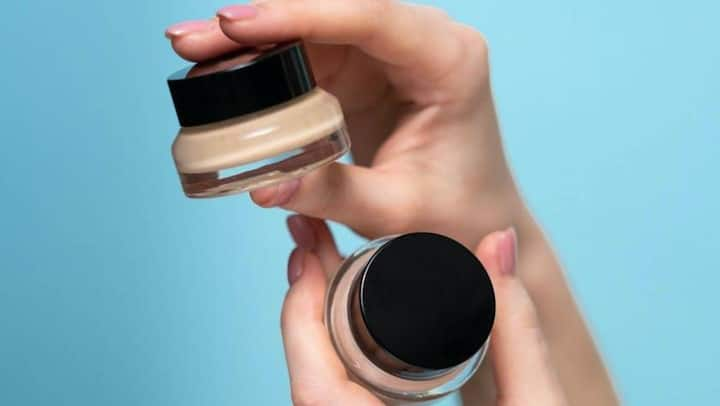 A concealer does exactly what its name suggests--it conceals. This must-have makeup product is used to hide imperfections like dark circles, dark spots, redness, and hyperpigmentation. However, choosing the right concealer is tough. A perfect concealer is one that hides your blemishes well without giving an unnatural look. Choosing the right concealer can get overwhelming. Here are a few pointers that can help you.
Choose the right concealer formula
Concealers come in liquid, stick, and cream formulas. Liquid concealers suit all skin types and are buildable. They don't clog your pores and offer good coverage. Stick concealers are hydrating and thus, best for dry skin. They also offer fuller coverage. Cream concealers work for dry or combination skin and offer medium to full coverage due to their thick consistency.
Figure out your skin undertone
Before buying a concealer, figure out your skin undertone. You can have cool, warm, or neutral undertones. If your veins are purple or bluish, you have cool undertones. If it's yellow or greenish, you have warm undertones. Orange or yellow-based concealers work best for warm undertones while a salmon or peach-based concealer will suit cool undertones. Neutral undertones can choose a mixture of both.
Be aware of the skin problems you wish to hide
Concealers vary depending on your problem areas. If your purpose is highlighting certain areas of the face, then choose a shade that is a bit lighter than your foundation shade. If you have dark circles, select a yellow or orange-based concealer. Choose a green concealer to cover redness, acne, or rashes on your face. Peach-based concealers work best for hiding freckles or dark spots.
Shop for it in person. Depending on the colors you are looking for (based on the above guidance), ask the salesperson for a few shades. Swatch them on your jawline. An exact match can be used for coverage on the face, and a lighter shade for highlighting the high points. Choose orange or yellow concealer depending on how dark your under-eye circles are.
How to correctly use a concealer to hide dark circles?
Covering under-eye dark circles is probably the main reason why people buy concealers. But if you don't do it right, the area can end up looking grey instead of nice and fresh. If you have really dark circles, start with the orange concealer to cancel out the darkness. Now apply the lighter concealer for the desired effect. Set well with a loose powder.