Devendra Fadnavis resigns as Maharashtra CM twice, in a month
Devendra Fadnavis resigns as Maharashtra CM twice, in a month
Written by
Siddhant Pandey
Nov 26, 2019, 05:01 pm
3 min read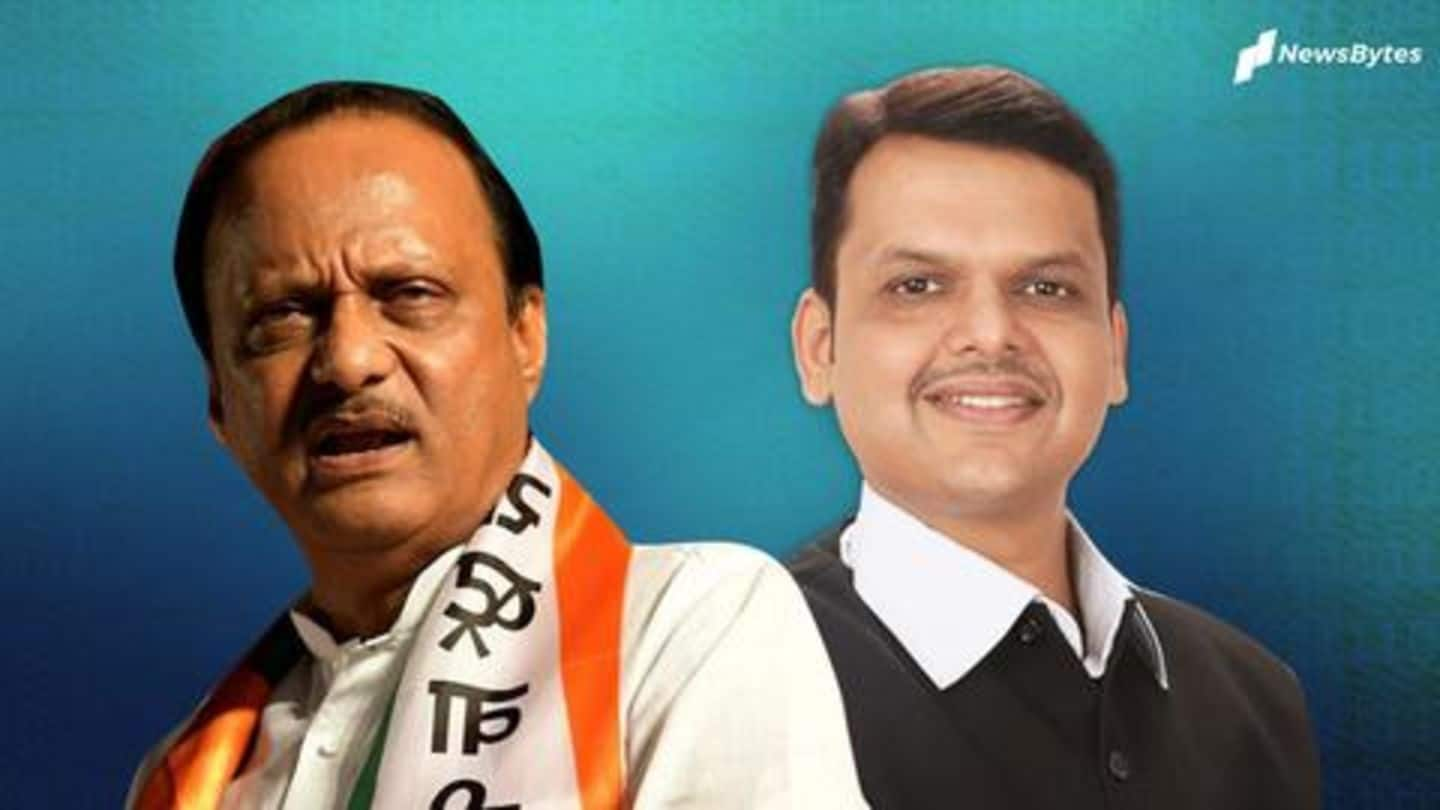 On Tuesday, Maharashtra Chief Minister Devendra Fadnavis resigned as the Chief Minister of Maharashtra. Fadnavis said that his party doesn't have a majority in the Maharashtra Assembly. The development comes as his deputy, Ajit Pawar, has also resigned ahead of a floor test to be conducted in the Maharashtra Assembly on Wednesday by 5pm, as per the Supreme Court's orders. Here's more.
Fadnavis submitted his resignation to Maharashtra Governor Bhagat Singh Koshyari at the Raj Bhavan after announcing the same at a press conference earlier. Addressing the press conference, Fadnavis detailed the events that led to the falling out of the BJP-Shiv Sena alliance, which won a clear majority in the Maharashtra polls last month. He extended his best wishes to the next Maharashtra government.
Fadnavis took a swipe at the Shiv Sena-Congress-NCP alliance, saying they will form a "very unstable government as there is huge difference of opinions." He said, "I doubt that this three-wheeler govt will be stable but BJP will work as an effective opposition and try to raise the voice of people," calling the Shiv Sena "power-hungry" for allying with Congress interim President Sonia Gandhi.
Fadnavis said, "Shiv Sena told us before the election, that they will go with anyone which gives them the CM post." He added, "We waited for them for a long time but they didn't respond and instead talked to Congress-NCP. People who never stepped outside Matoshree (Thackeray residence) to meet anyone were going door-to-door to make a government with NCP and Congress."
'Those who said we do horse-trading bought the whole stable'
Speaking on allegations of horse-trading by its rivals, Fadnavis said, "We had decided that we will never indulge in horse-trading, that we will never try to break away any MLA. Those who said that we indulge in horse-trading bought the entire horse stable."
Ajit Pawar resigned as Deputy CM amid mounting pressure
Fadnavis's resignation followed that of his deputy, Ajit Pawar. The NCP had been urging Pawar to resign as Deputy CM, threatening eviction, since he went against party leadership to form an alliance with the BJP. Although NCP leader Jayant Patil claimed to have no knowledge of Pawar's resignation, Shiv Sena spokesperson Sanjay Raut confirmed the update. Pawar resigned due to "personal reasons," Fadnavis said.
Ajit dada has resigned; he's with us: Sanjay Raut
Fadnavis's announcement comes on the day when the Supreme Court asked the BJP-led government to prove its majority in a floor test by Wednesday 5pm. A three-judge Supreme Court bench, headed by Justice NV Ramana, was hearing a petition filed by Shiv Sena-Congress-NCP against Maharashtra Governor Bhagat Singh Koshyari's "arbitrary and malafide actions" for "installing a minority BJP government."
SC also called for appointment of Pro-tem Speaker
The court had also ruled that the senior-most MLA of the House will be appointed Pro-tem speaker, solely to conduct the floor test. The NCP pushed for Maharashtra Congress President Balasaheb Thorat to be named Pro-tem speaker. He was also made Congress Legislative Party leader.
So, who has the majority in Maharashtra Assembly?
On Tuesday, the 'Maharashtra Vikas Aghadi' alliance—which includes the three parties along with other smaller parties—staged a show of strength at an event titled 'Amhi 162' (We are 162) at Hotel Grand Hyatt. At the event, 162 MLAs pledged support to the alliance and vowed to not be lured by BJP. With 162 MLAs, the alliance is well above the 145 majority mark.