Navjot Singh Sidhu quits as Punjab Congress chief
Navjot Singh Sidhu quits as Punjab Congress chief
Sep 28, 2021, 04:23 pm
2 min read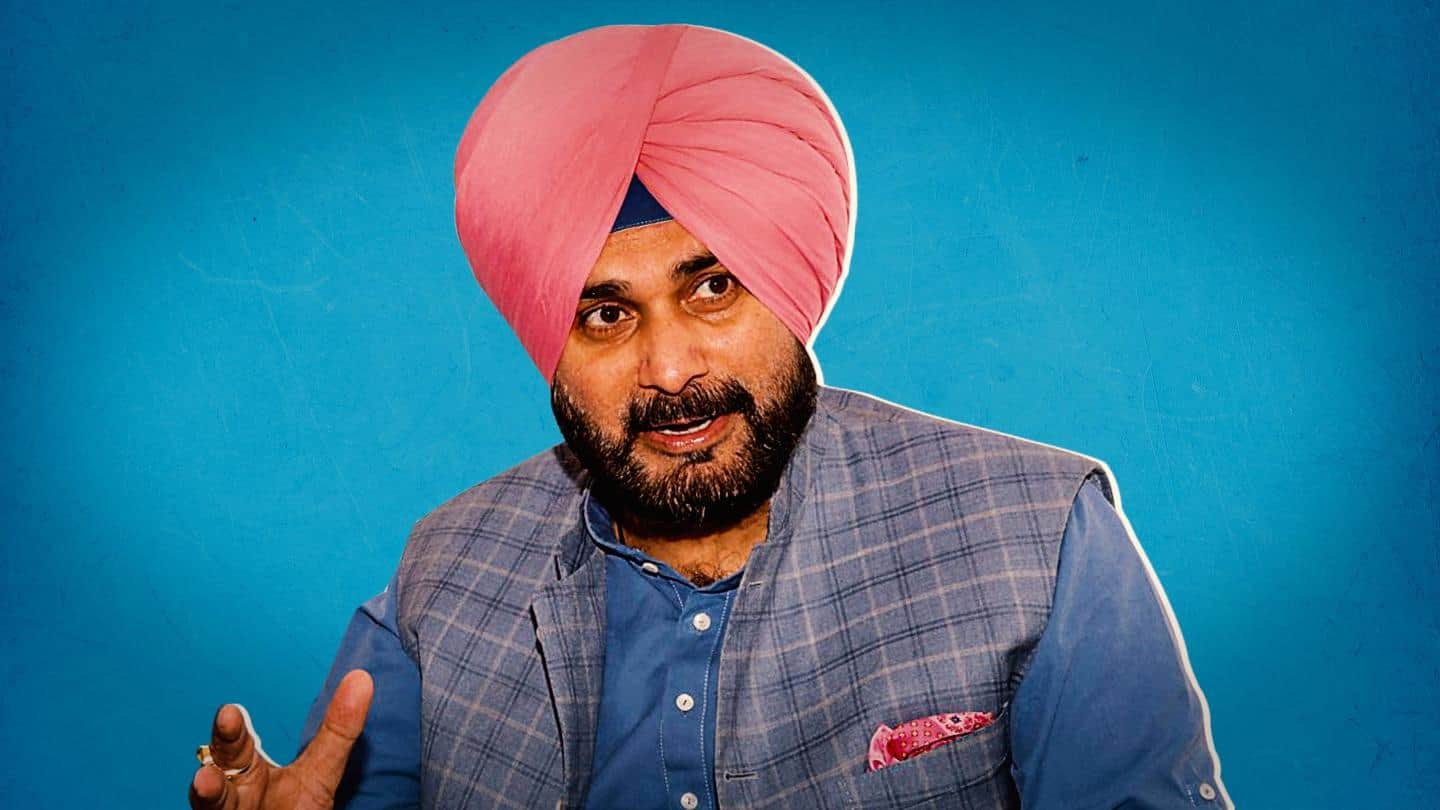 Navjot Singh Sidhu on Tuesday resigned as the chief of Punjab Congress, merely two months after taking charge of the top job. He wrote a letter to party president Sonia Gandhi in this regard, also posting a picture of that letter on Twitter. His decision came shortly after Punjab Chief Minister Charanjit Singh Channi inducted fresh members in his Cabinet.
'Can never compromise on Punjab's future'
"The collapse of a man's character stems from the compromise corner. I can never compromise on Punjab's future and the agenda for the welfare of Punjab," Sidhu wrote in his resignation letter. "Therefore, I hereby resign as the President of Punjab Pradesh Congress Committee. I will continue to serve the Congress." He was appointed to the position in July this year.
You can read the letter here
Sidhu was named Punjab Congress chief on July 18
Sidhu was appointed the Punjab Congress chief on July 18 following months of dispute with former CM Amarinder Singh, who resigned this month. Channi, a lesser-known Congress leader, was named his replacement. Now, sources have told the media that Sidhu has been disappointed for not being named the CM after Singh's exit. He did not meet the Gandhis before resigning as Punjab Congress chief.
Drama unfolds months before Punjab Assembly elections
It is believed that the Congress leadership had promoted Sidhu to the position of state unit president in a bid to end the infighting in Punjab Congress. However, today's development has proved that the political crisis in the state is not over just yet. The drama unfolds just months before Punjab is set to go to polls early next year.
'Told you so, he is not a stable man'
"I told you so...he is not a stable man and not fit for the border state of Punjab," former CM Singh tweeted today, in a dig at Sidhu. Singh and his supporters have long opposed Sidhu's elevation to any important post.
Singh to join BJP? Former CM is on Delhi visit
Sidhu's resignation comes on a day when Singh is expected to meet Union Home Minister Amit Shah and Bharatiya Janata Party (BJP) President JP Nadda in Delhi, according to reports. Some even speculate he may join the saffron party. However, his media adviser Raveen Thukral denied that claim. "Too much is read into Amarinder Singh's visit to Delhi. He is on a personal visit."