Water flowing to Pakistan will be used for Yamuna: Gadkari
Water flowing to Pakistan will be used for Yamuna: Gadkari
Feb 21, 2019, 04:03 pm
3 min read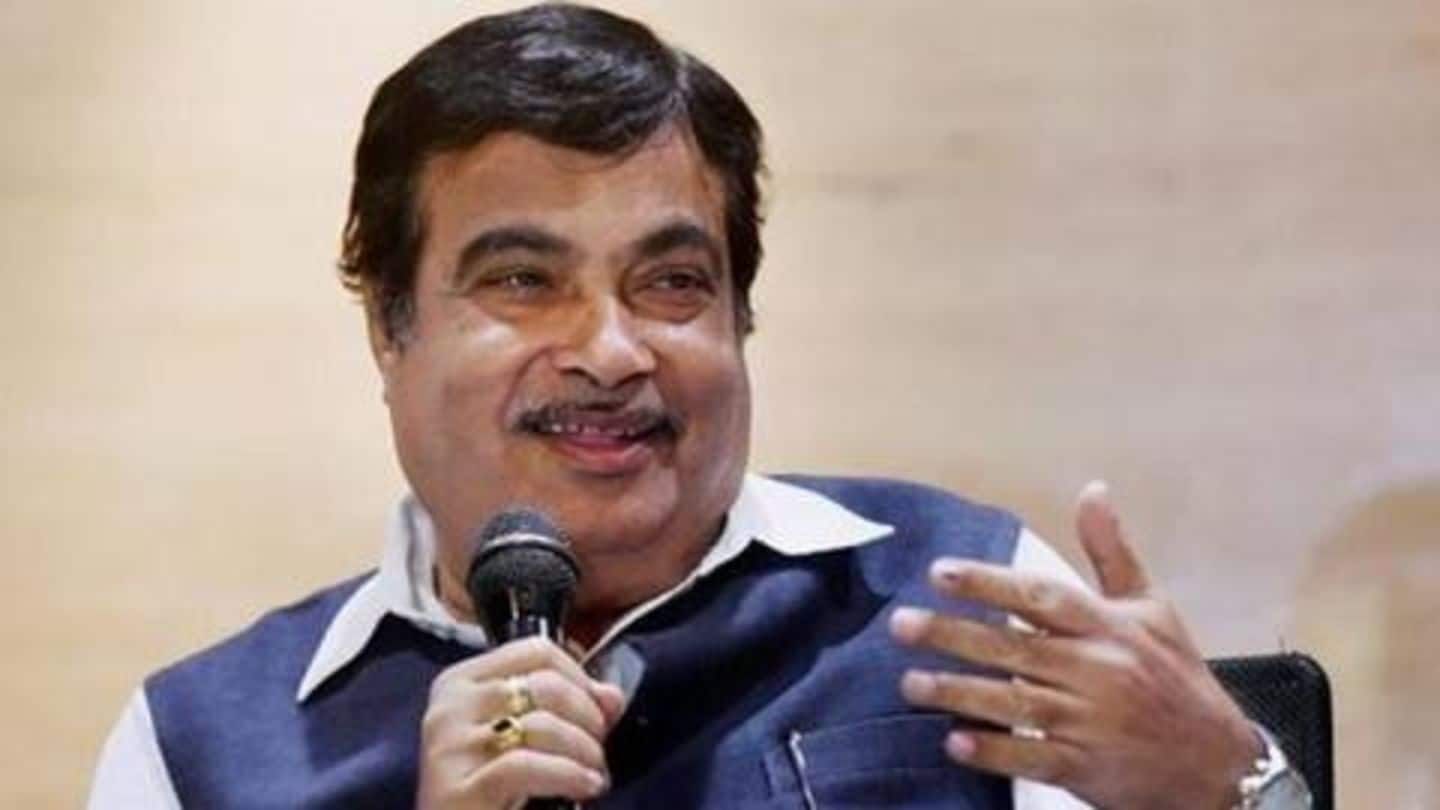 While citizens are putting pressure on Centre to act against Pakistan after Pulwama terror attack, Union Minister of Water Resources Nitin Gadkari on Thursday said river water flowing to Pakistan will be used to revive Yamuna. Gadkari was speaking in Haridwar where he went to lay the foundation stone for development projects. Notably, India has been trying to diplomatically isolate Pakistan since February 14.
Backstory: JeM, based in Pakistan, attacked CRPF convoy
The poor Indo-Pak ties got worse after last week's attack in which 40 CRPF personnel were martyred. Pakistan-based Jaish-e-Mohammed claimed responsibility for the attack, a few minutes after a suicide car bomber blew himself. While damning evidence showed Pakistan's involvement, the country remained dismissive. Prime Minister Imran Khan said on Tuesday that Pakistan will retaliate if India chooses to attack.
Centre working to isolate Pakistan
India has initiated steps to isolate Pakistan in the international community. A day after the attack, the "Most Favored Nation" status was revoked and later customs on products imported from Pakistan increased to 200%. Now, Gadkari's latest statement shows Centre isn't keen at stopping just yet. He said India will use water it gave to Pakistan to nurture the Yamuna and for other projects.
Take a look at what Gadkari said
"India continuously gave the water supply to Pakistan, but now we will use that water to nurture Yamuna with 3 different projects and we will give that water supply for the Yamuna project. There are several projects going on to save and nurture Yamuna river," Gadkari said.
Wondering how water binds the bitter neighbors? Let us explain
In 1960, India's first Prime Minister Jawahar Lal Nehru and Pakistan's President at that time Ayub Khan signed the Indus Water Treaty. According to this deal, six rivers of Indus water system were divided between two countries. While India got rivers Beas, Ravi and Sutlej, Pakistan was given Indus, Chenab, and Jhelum. Despite Indo-Pak wars and strained relationships, the treaty has remained unchanged.
Understanding India's role in the agreement
As the upper riparian, India can control the river. Since Indus flows from here, India is allowed to use 20% of its water for energy or irrigation purposes. To recall, after 2016 Uri attack, Prime Minister Narendra Modi hinted at making changes in the treaty. He had said blood and water can't flow together but that's about it. Nothing happened back then.
Meanwhile, Pakistan fears India may abolish the treaty
Since a large population of Pakistan depends on Indus water, the country fears a change will be momentous. This emotion was reflected in letter foreign minister Shah Mehmood Qureshi shot off to United Nations after the Pulwama attack. Seeking UN's intervention in de-escalating tensions, Qureshi added India has hinted it would abandon the Indus Water Treaty. "It would be a grievous error," he wrote.
Earlier too, Gadkari spoke about India's "rightful" water
Notably, this isn't the first time Gadkari has spoken about the return of unutilized river water to India. "The rivers awarded to India under the Indus Waters Treaty....(some portion of) our share still goes to Pakistan. The first thing we did was to arrest the (excess) water," he had said in January '19. He had added this water will be diverted towards several states.