Sajjad Lone and PDP's Wahid Parra released after six months
Sajjad Lone and PDP's Wahid Parra released after six months
Feb 05, 2020, 05:02 pm
3 min read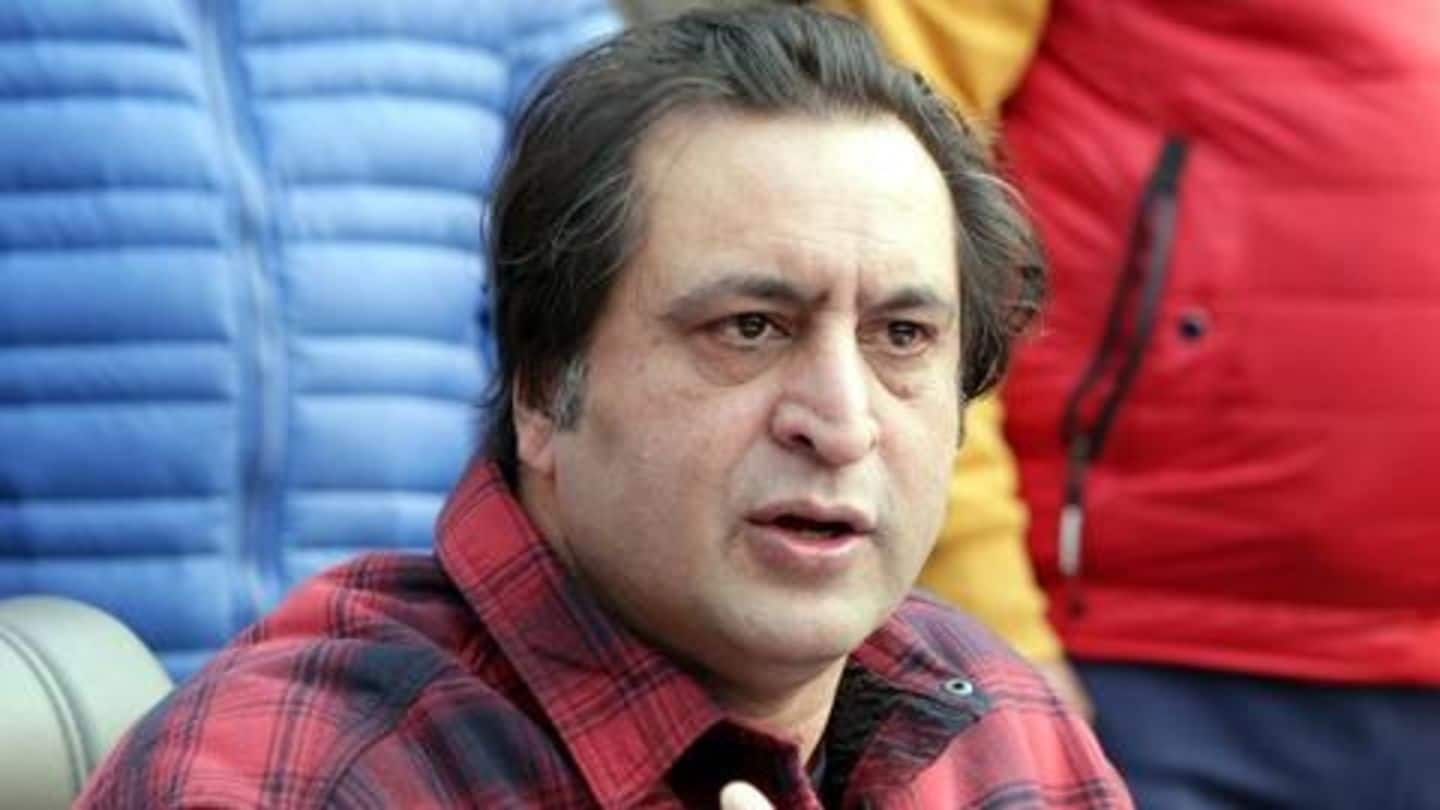 Exactly six months after they were detained by the Centre, two popular politicians of Jammu and Kashmir were released on Wednesday. People's Conference chief Sajjad Lone and Wahid Parra of the PDP were freed by the administration. As per reports, they will be kept at home for some time. However, there is little information about the release of three former Chief Ministers.
The preventive detention that went on for months
In August 2019, the BJP moved a resolution to strip Jammu and Kashmir of its special status and split the militancy-ridden state into two Union Territories. But before that, the government detained dozens of politicians, including mainstream ones. Farooq Abdullah, his son Omar, and PDP boss Mehbooba Mufti (all former CMs) were detained under the stringent Public Safety Act (PSA).
After Article 370's abrogation, communication modes were snapped too
Not only were politicians detained but locals in Kashmir went through an ordeal too. For months, telephone and internet facilities remained suspended as the government claimed it would curb violence. In January, broadband internet made a comeback but social media remained off-limits and only white-listed websites were allowed to be accessed. Naturally, the continuous suspension of communication modes sparked human rights concerns.
Lone was a minister in PDP-BJP government
Lone is easily the biggest name in Kashmir politics to be released. The son of Abdul Gani Lone, who was assassinated in 2002, he steered close to BJP in 2015 and was made a minister in BJP-PDP government. When J&K went through a crisis after ex-governor Satya Pal Malik dissolved the Assembly in 2018, it was speculated BJP would place its bets on Lone.
Lone had called government's decision "darkest day in history"
His "closeness" to BJP notwithstanding, Lone opposed the scrapping of Article 370. "This is the darkest day in history. The decision to abrogate Article 370 is against the wishes of the people, is an assault on the dignity and special identity of its people," Lone said on August 5, 2019, the day the Bill was moved in the Lok Sabha.
Powers have been snatched, Lone lamented
"It is one of the darkest days I or my ancestors have seen since 1957. I can't believe that one fine day you get up and find that you've been robbed of your special status. All powers have been taken away from you," he said.
Opposition asked about Farooq Abdullah's detention, staged walk out
Meanwhile, in the Lok Sabha today, the opposition camp raised the issue of Abdullah Sr.'s detention and questioned the government's logic. Calling the detention "illegal", opposition leaders walked out of the House. In August, when a similar query was asked about Abdullah's whereabouts, Union Home Minister Amit Shah said he hasn't been detained. But the senior politician replied he isn't staying at home "willingly".