NASA Artemis 1 Orion spacecraft is headed back to Earth
NASA Artemis 1 Orion spacecraft is headed back to Earth
Dec 06, 2022, 01:10 pm
2 min read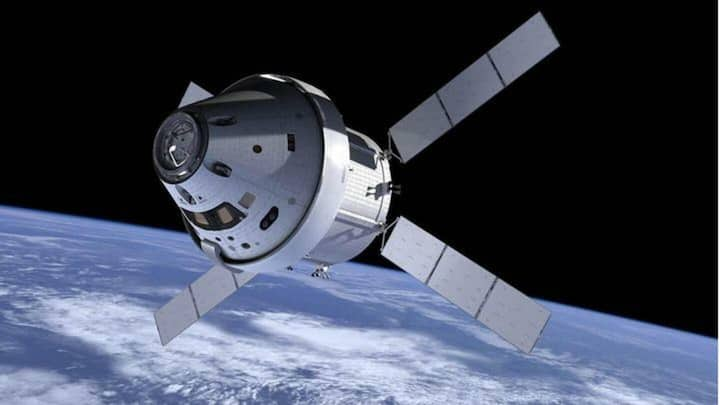 Artemis 1's Orion spacecraft is on its way back to Earth. It will splash down in the Pacific Ocean on December 11 at 5:30 pm GMT (11:00 pm IST). The spacecraft recently made its last powered flyby, approximately 127km above the lunar surface. The upcoming Artemis 2 mission will be a crewed spaceflight around the Moon which will take place in late 2024.
Why does this story matter?
The Artemis 1 mission, a test demonstration flight of the Orion spacecraft and the SLS (Space Launch System) rocket, took off on November 16.
Recently, NASA conducted an initial assessment of the SLS rocket and revealed that the Moon rocket exceeded all expectations on its maiden voyage.
The Artemis 3 mission plans to land astronauts on the Moon, almost 50 years after Apollo 17.
The spacecraft made a pass of 127km above lunar surface
Orion performed the "return powered flyby burn" on December 5 at 11:43 am EST (10:13 pm IST), which altered its speed by 1,054km/h and set it on its course toward Earth. "The return powered flyby is the last large maneuver of the mission, with only smaller trajectory corrections to target Earth remaining," stated NASA in an official blog post.
Orion's return is top priority for NASA
NASA describes the return of Artemis 1 as "priority one." Orion will be traveling at a speed of 39,500km/h, faster than any spacecraft traveling back to Earth from the International Space Station (ISS). The space shield will have to withstand high temperatures, close to 2,800 degrees Celsius, which will be generated by friction and pressure as Orion makes its reentry to Earth.
There are 11 parachutes to guide Orion's splashdown
Orion's heat shield will help lower its speed during reentry to Earth. Further, the spacecraft's parachute system, comprising 11 parachutes, will slow the spacecraft from 521km/h to 27km/h for it to make a safe splash down in the Pacific Ocean, off the coast of San Diego. Orion will utilize three main parachutes to make the landing although it can safely land using two.