#NewsBytesWeeklyRecap: Next-gen Xbox, OPPO AR glasses, iOS issues, and more
#NewsBytesWeeklyRecap: Next-gen Xbox, OPPO AR glasses, iOS issues, and more
Written by
Shubham Sharma
Dec 15, 2019, 08:21 pm
3 min read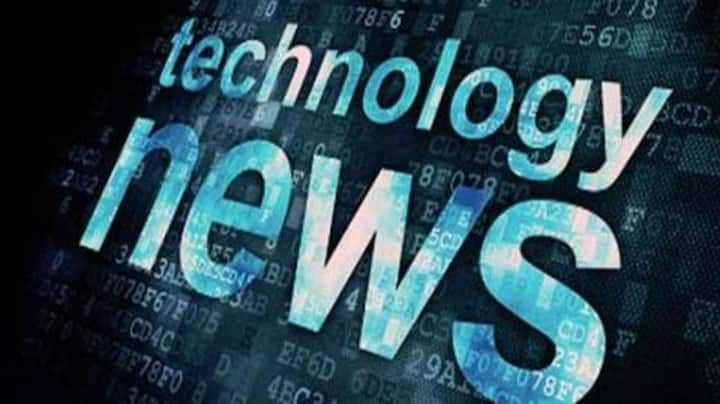 This week in tech we saw some tempting hardware announcements, including that of the next-generation Xbox Series X console and OPPO's AR glasses. Google also introduced some nifty upgrades for its software, hardware products, while Apple faced flak for bugs in its offerings. Let's take a look at the biggest stuff that happened in tech this past week.
First, Xbox Series X and OPPO's AR glasses
The biggest news of the week was undoubtedly the unveiling of Xbox Series X console with an improved new controller, 8k support, hardware-accelerated ray tracing, variable refresh rate, auto-latency mode, and solid-state storage. Then, at an event in Shenzhen, OPPO unveiled its first-ever pair of AR glasses with dual fisheye cameras and two buttons that can be used for zooming, volume, and navigation.
Microsoft's new icon-pack, updates for Snapchat and OnePlus TV
In other developments, Microsoft unveiled a pack of more than 100 redesigned icons for its apps and services. The company has revamped the logo of Windows too. Then, Snapchat confirmed the testing of a deepfake-like tool that would let you morph your face into GIFs/videos and OnePlus released an update bringing Netflix on the OnePlus TV.
Apple's battle with security flaws, bugs, glitches
Apple released iOS 13 with major bug fixes and new parental controls but that release introduced another bug that allowed kids to bypass parental restrictions and talk to strangers. Some issues also surfaced in Mac, with one particular bug shutting the 13-inch MacBook Pro down at random. However, the company acknowledged the glitch and issued a fix for the same.
Droom also suffered from a security flaw
Droom, the popular marketplace for used vehicles, also dealt with a security issue that risked critical personal and financial information of millions of its users. It remains unclear if the glitch was ever exploited.
Google's nifty upgrades for Gmail, Assistant, Pixels, Android Messages
While Apple struggled with bugs, Google spent the week upgrading its key hardware, software products. First, the company announced the first 'feature drop' bringing new capabilities into new and old Pixel phones. Then, it introduced the ability to directly attach emails in Gmail, an interpreter mode for Google Assistant on smartphones, and verified SMS and spam-protection features for Android Messages.
Finally, some phone and laptop launches to wrap things up
Only a few phones debuted this week, but the new Vivo V17 with 48MP quad cameras and Samsung Galaxy A71, A51 drew most of our attention. Xiaomi, meanwhile, launched Redmi K30 as well as an all-new RedmiBook 13 in China. Among other things, Dell launched G5 5090 gaming desktop PC, HP debuted Spectre x360 13 convertible laptop, and Realme teased new truly wireless earbuds.