Formula 1, Max Verstappen wins the French GP: Key stats
Formula 1, Max Verstappen wins the French GP: Key stats
Jul 24, 2022, 08:10 pm
3 min read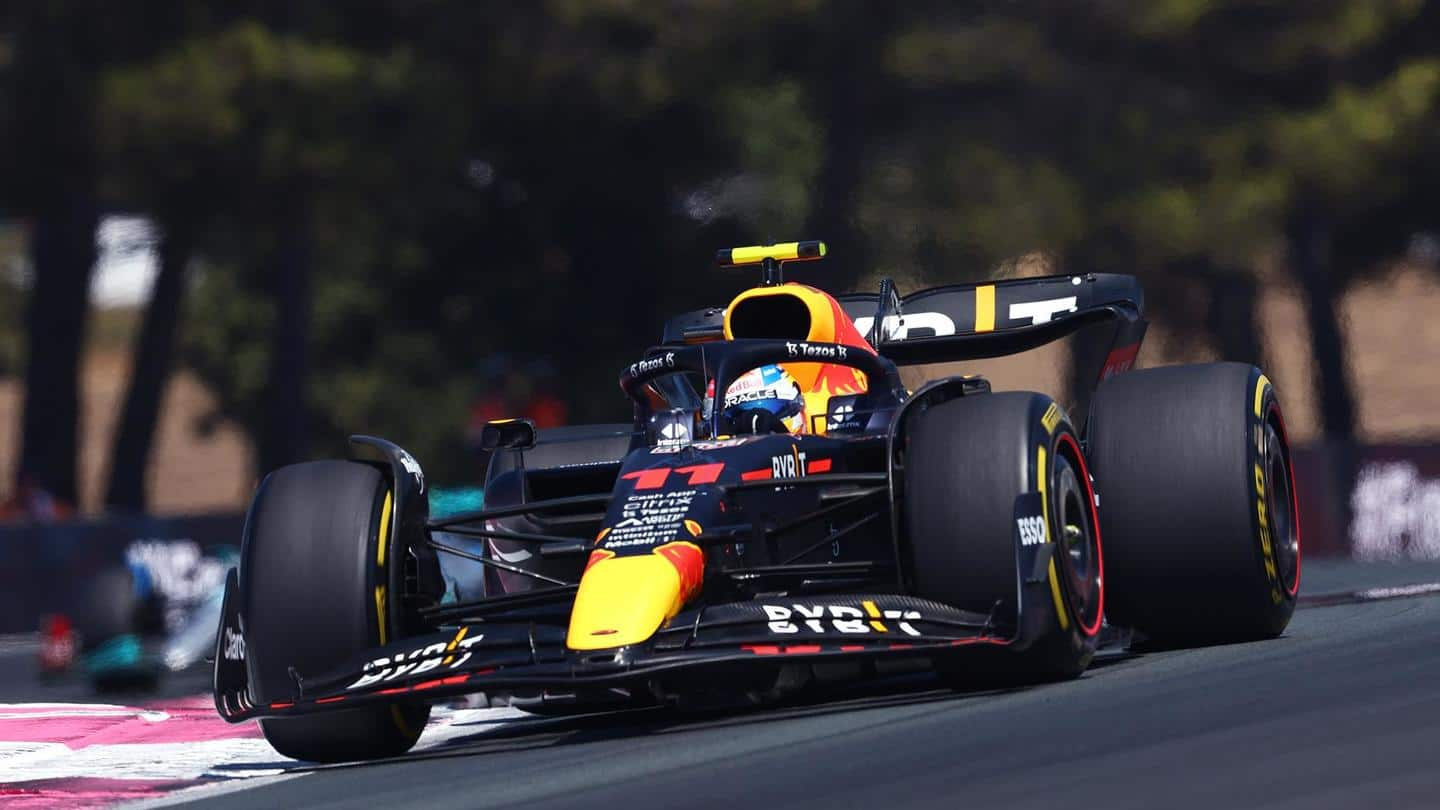 2022 Formula 1 leaders Red Bull saw Max Verstappen emerge triumphant at the French Grand Prix. He finished ahead of Mercedes ace Lewis Hamilton, who has recorded his fourth successive podium finish. Sergio Perez of Red Bull ended fourth after George Russell surged ahead of him late on. Ferrari's Carlos Sainz finished fifth as pole setter Charles Leclerc was forced to retire. Here's more.
69th podium finish for Verstappen
Verstappen collected his 69th podium finish. He now has 27 race wins. Verstappen has won seven races this season - Saudi Arabian GP, Emilia Romagna GP, Miami GP, Spanish GP, Azerbaijan GP, Canadian GP, and the French GP now. He has enjoyed nine podium finishes (also third in Monaco). Verstappen is a two-time winner here in France and had claimed first position last season.
Second place for Hamilton in his 300th race
After three successive third-place finishes for Hamilton this season, he will be happy with a second-place show today. Prior to this race, all of his podium finishes this season were third places. Seven-time F1 champion Hamilton's finishes this season reads as 3rd, 10th, 4th, 13th, 6th, 5th, 8th, 4th, 3rd, 3rd, 3rd, and 2nd. Hamilton had won here in 2018 and 2019 respectively.
Russell maintains his consistency
Russell snatched the third position from Perez with three laps to go. Earlier, he finished fourth in Bahrain, 5th in Saudi Arabia, third in Australia, 4th in Emilia Romagna, fifth in Miami, third in Spain, fifth in Monaco, third in Baku, fourth in Canada, and fourth in Austria. In 11 of the 12 races this season, Russell has consistently finished within the top five.
Leclerc crashes out to hand Verstappen the momentum
Charles Leclerc, who won the 2022 Austrian GP two weeks earlier, lost control at the Beausset right-hander. The error proved to be costly as he crashed his car. There were reports of a throttle issue in his car.
Which drivers finished in the top 10?
The top 10 drivers: Verstappen (Red Bull), Hamilton (Mercedes), Russell (Mercedes), Perez (Red Bull), Sainz (Ferrari), Fernando Alonso (Alpine), Lando Norrios (McLaren), Esteban Econ (Alpine), Daniel Ricciardo (McLaren), and Lance Stroll (Aston Martin).
Verstappen maintains his lead over Leclerc
Verstappen collected 25 points from the race and has a total of 233. He has opened up a substantial gap over second-placed Leclerc, who has 170 points under his belt. Perez, who will be gutted for missing out on third place, has 163 points. Carlos Sainz is fourth with 144 points and is above Russell (143) and Hamilton (127).
A look at the 2022 Constructor Standings
In terms of the Constructors, Red Bull are top with 396 points. Ferrari are second with 314 points. Mercedes are third with 270 points. Alpine moved to fourth with 93 points and are above McLaren (89). Alfa Romeo remain on 51 points.