Asian Cup TT tournament: India's Manika Batra wins bronze medal
Asian Cup TT tournament: India's Manika Batra wins bronze medal
Nov 19, 2022, 03:48 pm
2 min read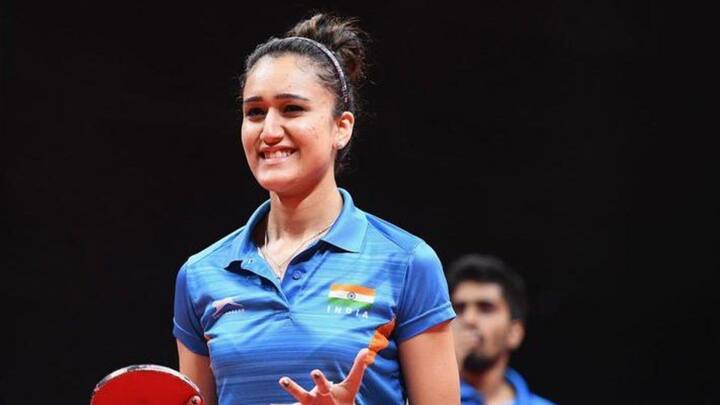 Star Indian paddler Manika Batra clinched the bronze medal at the ongoing ITTF-ATTU Asian Cup tournament on Saturday. She has now become the first Indian female paddler to win a medal at the event. Batra won the bronze medal match against world number six and three-time Asian champion Hina Hayata by a 4-2 margin. Batra defeated Hayata 11-6, 6-11, 11-7, 12-10, 4-11, 11-2.
A look at Batra's journey in the tournament
Batra bested world number seven Chen Xingtong of China by a 4-3 margin (8-11, 11-9, 11-6, 11-6, 9-11, 8-11, 11-9) in the opening round.. In the quarter-finals, she beat Taiwan's Chen Szu-Yu by a 4-3 scoreline (6-11, 11-6, 11-5, 11-7, 8-11, 9-11, 11-9). Batra then lost her semi-final duel to Japan's Mima (8-11, 11-7, 7-11, 6-11, 11-8, 7-11).
A historic feat for Manika!
As stated, Manika has now recorded the best run by an Indian in the tournament, after Achanta Sharath Kamal and G Sathiyan's sixth-place finish in 2015 and 2019 respectively. Notably, she became the first Indian to reach the semi-finals of the continental tournament.
A look at Batra's career achievements
Batra is a four-time medalist at Commonwealth Games. She claimed gold in both women's singles and team event in the 2018 edition. She also bagged a silver in women's doubles, besides a bronze in mixed doubles. Batra is also a three-time gold medalist at South Asian Games. She aced the proceedings in women's doubles, team event, and mixed doubles in the 2016 edition.
Distinguishable feats attained by Batra
The Indian pair of Batra and Archana Girish Kamath reached a ranking of world number four on April 5, 2022. It's the highest-ever ranking achieved by Indian paddlers across categories. In the 2020 Tokyo Olympics, Batra reached the third round of the women's singles event. She became the first Indian to reach that far in the competition at the Olympics.