Iran: 2 more men, detained amid protests, executed 
Iran: 2 more men, detained amid protests, executed 
Jan 07, 2023, 09:49 pm
3 min read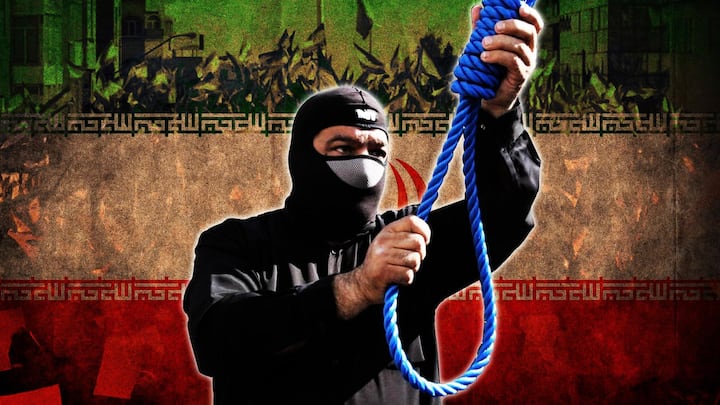 Iran confirmed the execution of two men convicted of reportedly killing a paramilitary volunteer during a demonstration. The judiciary of Iran identified those executed on Saturday as on Saturday and Mohammad Karami, taking the total tally to four known men to have been executed since the nationwide protests started in September last year after the death of Mahsa Amini.
Why does this story matter?
The anti-hijab protests in Iran gained considerable momentum across the nation after the death of 22-year-old Amini in the custody of morality police.
After this, women worldwide carried out iconic protests by burning or removing their hijabs and cutting their hair.
This protest is also seen by women across the globe as an exhibition of resilience and has gathered a lot of media buzz.
Both men convicted for killing Basij Force member
According to the Mizan news agency of the judiciary, the two men were convicted of killing Ruhollah Ajamian in Karaj outside of Tehran on November 3. Ajamian was a member of the Basij Force under the Iranian Revolutionary Guard. Deployed in all major Iranian cities, the Basij Force detains and attacks protesters. In Iran, death sentences are usually carried out by hanging.
Iran's closed-door Revolutionary Courts' order
Initially, it was unclear which court heard the cases of the two men. However, the country's closed-door Revolutionary Courts have ordered the death sentences of both men, reported the news agency AP. As per many activists, more than 16 individuals have been given death sentences at much-criticized closed-door hearings over allegations linked to the protests.
Nearly 20,000 detained, over 500 deaths in protests
More than 19,200 individuals have been arrested, and over 517 protesters have been killed so far in the nationwide protests, as per Iran's Human Rights Activists. Notably, this group has been reportedly closely following the unrest in the country. Meanwhile, no official numbers of those detained or killed in the protests have been by the Iranian authorities.
Know about Iran's morality police
In 2006, Iran established its morality police under hardliner President Mahmoud Ahmadinejad's administration. Widely called the Guidance Patrol or 'Gasht-e-Ershad,' it was established to propagate Iran's culture of hijab and decency. The morality police started keeping an eye on females to ensure that they followed the rules like wearing hijab, and were detained for not wearing one.
History of Iran's hijab law
Four years after the 1979 revolution, which put the Islamic Republic of Iran into power and dethroned the United States-backed monarchy, hijab was made mandatory. Ever since the hijab was made mandatory, it became a big issue in the nation. While reformists favor leaving it up to every woman's individual choice, conservatives demand it should be compulsory.