When will the COVID-19 pandemic end? WHO chief says this
When will the COVID-19 pandemic end? WHO chief says this
Oct 25, 2021, 05:26 pm
2 min read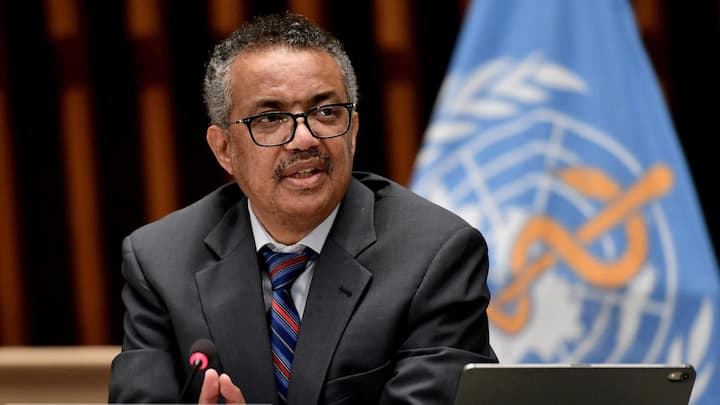 World Health Organization (WHO) chief Tedros Adhanom Ghebreyesus on Sunday said the coronavirus pandemic is far from over. He said the health crisis will come to an end only when countries around the world use public health tools in the best possible way. COVID-19 outbreak began in late 2019 and has since claimed nearly 50 lakh lives around the world.
Nearly 50,000 people continue to die of COVID-19 around the world each week, indicating the battle against the disease is not over just yet.
Further, newer variants of the coronavirus are still emerging.
The new Delta Plus variant has seen a significant surge in the United Kingdom.
Israel and Russia have also seen a rise though its cases remain low in India.
'Pandemic will end when world chooses to'
"The pandemic will end when the world chooses to end it. It is in our hands," Ghebreyesus said in his address to the World Health Summit in Berlin. "We have all the tools we need: effective public health tools and effective medical tools. But the world has not used those tools well. With almost 50,000 deaths a week, the pandemic is far from over."
'Health not a luxury for rich'
"The pandemic has demonstrated beyond doubt that health is not a luxury for the rich or simply an outcome of development. It is a fundamental human right and the basis of social, economic, and political stability," he added.
WHO chief's appeal to rich countries
The WHO chief also urged G20 countries having vaccinated 40% of their population to actively engage with the COVAX program and the African Vaccine Acquisition Trust. These programs are aimed at ensuring equitable access to COVID-19 tests, treatments, and vaccines for countries around the world. Notably, the G20 Summit is set to be held in Rome, Italy during October 30-31.
COVID-19 sickened 24 crore; killed 49L
Since the beginning of the pandemic, there have been 24,45,25,740 confirmed coronavirus cases and 49,66,011 deaths, according to Worldometers. A total of 22,15,32,935 people have recovered from the disease so far. More than 686 crore COVID-19 vaccine doses have been administered across the world and over 49% of the population have received at least one dose of the vaccine.