UK PM Liz Truss resigns after 45 days in office
UK PM Liz Truss resigns after 45 days in office
Oct 20, 2022, 06:33 pm
2 min read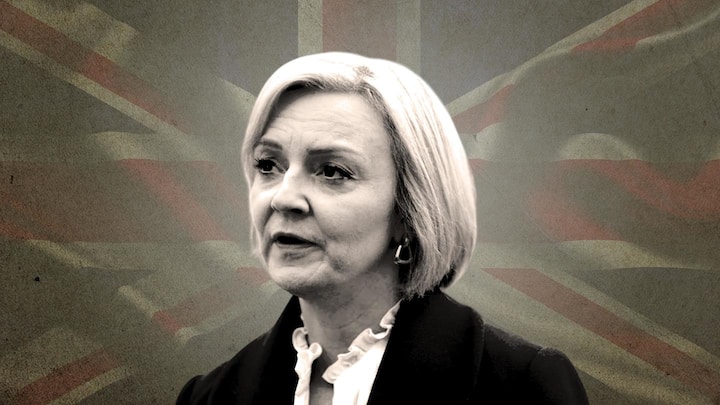 In an embarrassing yet expected development, UK Prime Minister Liz Truss has resigned from her post 45 days after coming to power. This is the shortest term for a British PM. Notably, her policies triggered economic turmoil and backlash from various quarters. Truss was reportedly asked to quit by party members on Thursday, forcing Tory MPs to choose a third PM within months.
Why does this story matter?
Truss assumed leadership last month amid the country facing high energy prices and inflation in double digits.
She proposed a series of tax cuts and an energy support scheme to avoid market turmoil over the last three weeks during which she has had to backtrack on two budget plans.
She faced demands to step down as the PM including from her fellow party members.
The Tories might look at avoiding a general election
To remain PM until successor formally takes charge
Speaking outside Downing Street, Truss said, "I recognize that I cannot deliver the mandate on which I was elected by the Conservative Party." Truss said her successor would be elected next week in a Tory leadership contest. Although she is to retain the post until her successor is appointed as the PM by King Charles III and formally takes over.
Truss's tenure saw political turmoil, economic meltdown
Tory MPs asked her to step down after her government was mired in political turmoil following retraction of most of her economic policies. Sir Graham Brady, who oversees Tory leadership contests, met Truss in Downing Street — the official residence of the PM — reportedly at Truss's request. Before this, senior Conservative politicians speculated that her leadership was drawing to a close.
Rishi Sunak seen as top contender
Rishi Sunak — Truss's rival in the election and fellow Conservative — is now seen as the top contender for the post. However, there are calls to bring back Boris Johnson, who preceded Truss. Her resignation came after former home secretary Suella Braverman quit, prompting a rebellion by Tory MPs. Earlier she sacked chancellor Kwasi Kwarteng, following which Jeremy Hunt took over the position.